Podcasts & Audio Recording: Create Professional Audio Content for Exhibitions and Websites
1:30 pm - 5:00 pm
22 Oct 2021.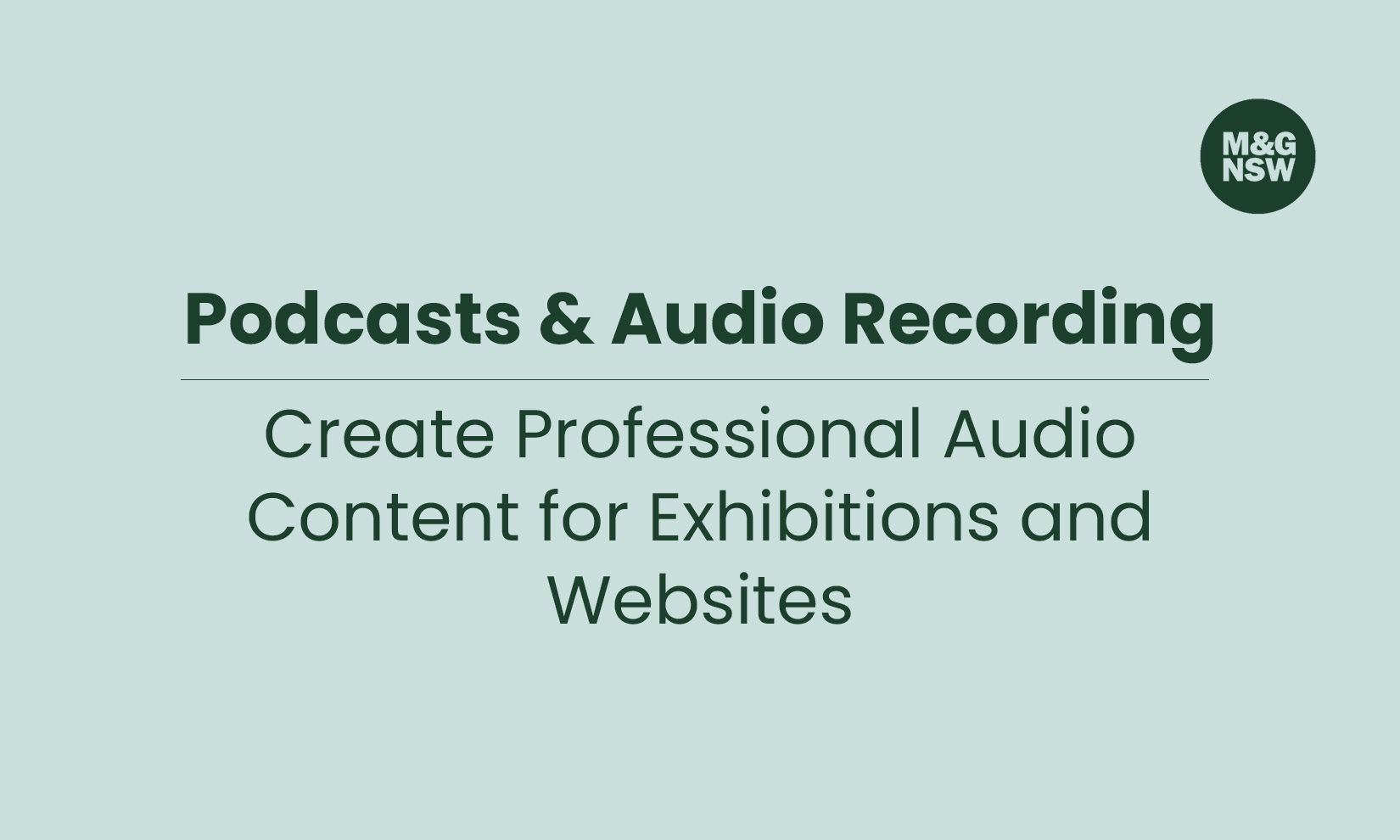 Presented by M&G NSW as part of  Let's Get Digital, this workshop will teach you how to record high quality podcasts and audio recordings to help you reach new audiences as well as collecting and keeping the stories and histories of our communities.
The workshop will include:
hands on interviewing and recording techniques to get the best sound quality from smart phones and or/ audio recorders
Writing for the ear, interviewing tips and tricks, and what makes a good audio story
Basic audio editing training using Hindenburg ($139) which has been designed specifically for podcasters/radio journalists; and how to create simple mixes with music and sound effects, where to find free music.
This workshop will be recorded and made available as a resource.
Friday, 22 October 
1.30pm 
3.5 hour online workshop 
Free, registrations essential (20 person limit) 
Presented by Jennifer Macey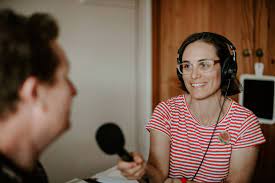 Jennifer Macey is an award-winning podcast producer with 20 years experience working in audio including at the ABC and DW Radio. She produces the weekly Follow the Money podcast for the Australia Institute and teaches multi-media journalism and podcasting at the University of Wollongong and the University of Sydney. She both hosted and produced How to Make a Whistleblower for the Australia Institute and This Kid Life for the Sydney Opera House. Jennifer workshopped and worked closely with young people in care to co-produce a podcast called More than Just a Kid in Care and worked on Edspresso for the NSW Department of Education. Jennifer has also mentored young citizen journalists from culturally and linguistically diverse backgrounds as part of Diversity Arts Australia's Storycasters program following a ten-week training program. In 2019 she produced the award-winning feature program Kangaroo Cuddles for ABC RN's Earshot program and in 2016 won third place in KCRW's Radio Race with A Secret Garden.