Panel discussion: What makes the future of regional art museums so exciting?
12:00 pm - 12:45 pm
11 Dec 2022.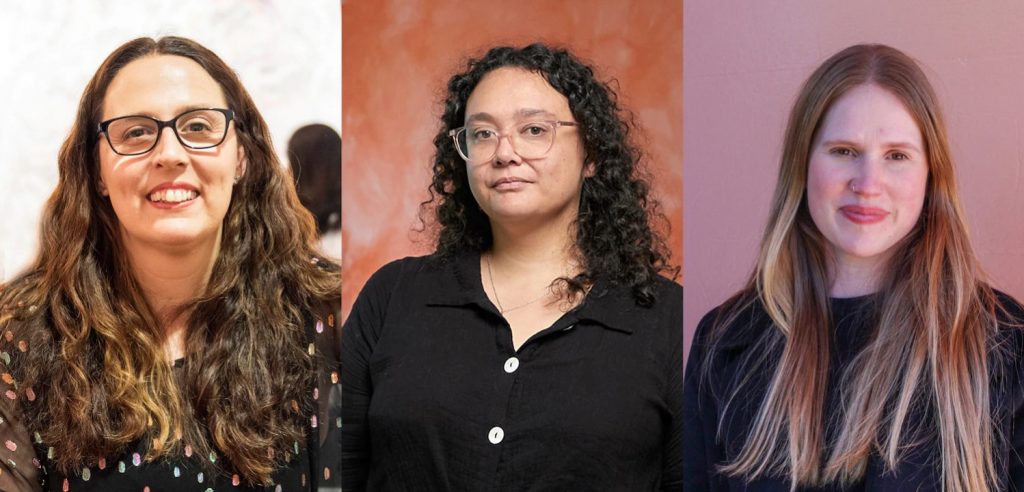 The three speakers in this panel discussion have all launched a new regional art museum in NSW in the last 12 months – either in the form of a new building, an extended space or re-evaluated purpose.
Megan Monte is the inaugural director of Ngununggula in the Southern Highlands; Niomi Sands is the director of Grafton Regional Gallery; and Talia Smith is Curator, Granville Centre Art Gallery. Hear them talk about their museums, what excites them about the artists they support, and the role of regional galleries in developing new talent and emerging forms.
The event will take place in the Art Gallery's historic building, now known as the South Building. It is part of celebrations to mark the opening of the Art Gallery's new building, known as the North Building, in December 2022.
Image caption: Left to right; Niomi Sands, Talia Smith and Megan Monte
Getting to: Art Gallery of NSW
---
Opening Hours
Everyday
10:00 am to 5:00 pm
Please check opening hours on the Art Gallery of NSW website
---
Restaurant
Enjoy modern Australian cuisine complemented by an exceptional wine list in a stunning contemporary dining room overlooking Woolloomooloo. For more information including opening hours visit the Gallery's website.
---
Cafe
The deli-style cafe offers a fresh, light menu plus a selection of wines by the glass, great coffee and sweets. On Wednesdays evening for Art After Hours, enjoy an extended wine list and menu and live music. For more information including opening hours visit the Gallery's website.
---
Gallery Shop
Come into the Gallery Shop or shop online to find a comprehensive range of art books, a selection of the best literary and non-fiction titles and children's books. We also stock posters, postcards and a broad range of creative gifts – many of them drawn from the Gallery's collection.