National Visual Art Education Conference 2024

22 Jan - 24 Jan 2024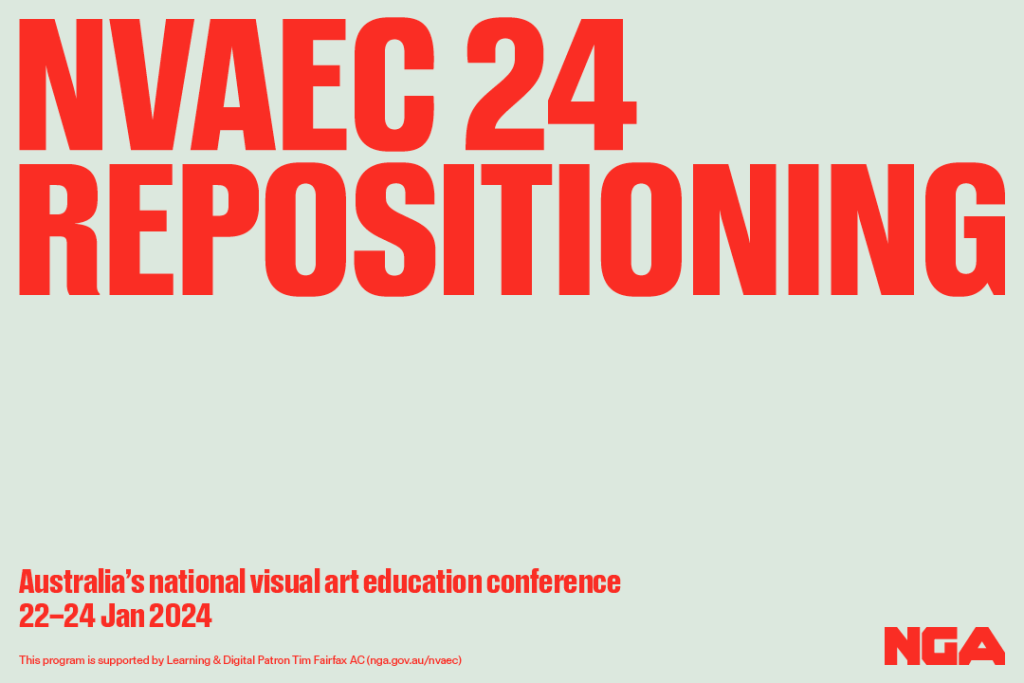 The National Visual Art Education Conference (NVAEC) brings together teachers, artists, cultural practitioners and thought-leaders to inspire and energise best-practice teaching and learning in the visual arts. NVAEC is a key professional development opportunity for educators working in schools, arts, health and community organisations, with a national focus on arts education.
This year's theme REPOSITIONING challenges us to engage with art, pedagogy, and our changing world through a critical and curious lens looking at the ways we learn, how we can think in new ways about our work and the spaces in which learning thrives. NVAEC 2024 will investigate this theme through several perspectives, including First Nations knowledges, ground-breaking technologies, gender equity, access and wellbeing. Two major exhibitions will be on display at the National Gallery during the Conference – Emily Kam Kngwarray and Jordan Wolfson's Body Sculpture.
This program is supported by Learning & Digital Patron Tim Fairfax AC.
Find Out More