Caring for Textiles and Costume Care

15 Jul 2023.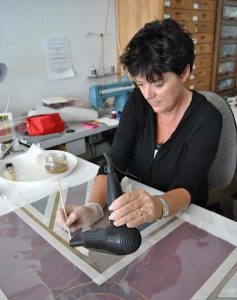 Join conservator Tess Evans as she discusses how to care for your textiles and costume care. This is an ideal professionally development opportunity for museum professionals and volunteer run museums.
Tess Evans completed a Post Graduate Diploma in Textile Conservation and a three-year apprenticeship in Tapestry Conservation at the Textile Conservation Centre, London (1984) and went on to become Deputy Head of the Textile Conservation Centre Tapestry Department for three years, before moving in Australia in 1987. She has worked primarily in private practice in Australia and Internationally, establishing Heights Heritage Conservation in 2005 where she is the Principal and Senior Conservator.
15 July 2023, 10:30am- 12:30 pm
Find out more
Getting to: Sugar Valley Library Museum
---
Opening Hours
Tuesday, Wednesday, Thursday, Friday
10:00 am to 6:00 pm
Sunday, Saturday
10:00 am to 2:00 pm