Careers in History Ep. 2 – Digital Public Histories, Archives and Media
6:30 pm - 7:30 pm
02 Nov 2021.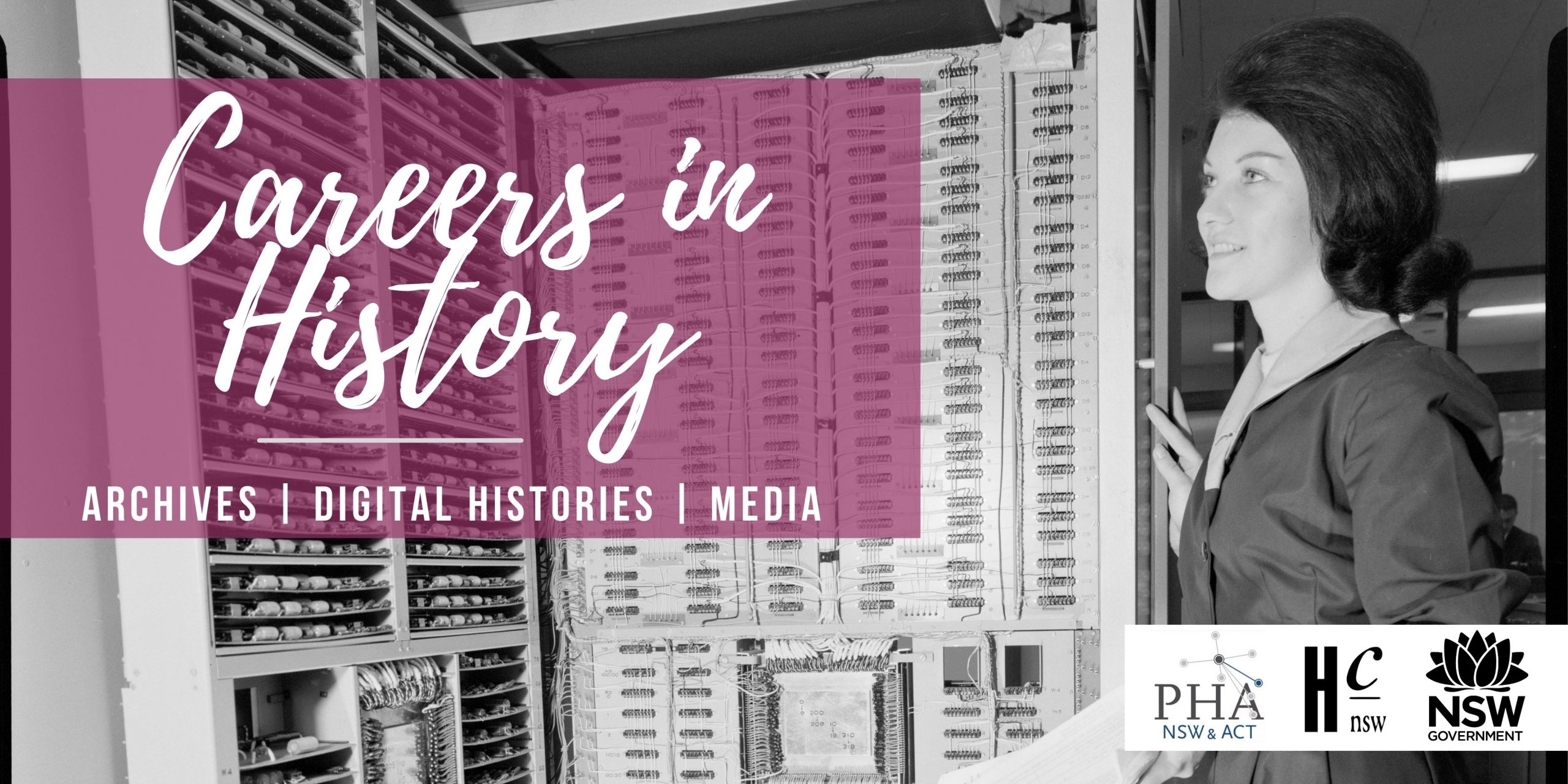 What does a "history professional" actually do?
For many students and early career professionals interested in history, finding employment opportunities beyond their tertiary studies can be both challenging and daunting.
Join the History Council of NSW and the Professional Historians Association of NSW/ACT for an informal session featuring a diverse range of guest speakers working in the history sector.
Photograph credit: Computer and operators, shows Exciter Lamp voltage dial, August 1963. Photographed by Max Dupain. Courtesy of SLNSW (Identifier 1wNrXZOnjpg).
Find Out More