Agents of Change: 10 Agents over 10 Months

25 Mar - 23 Dec 2021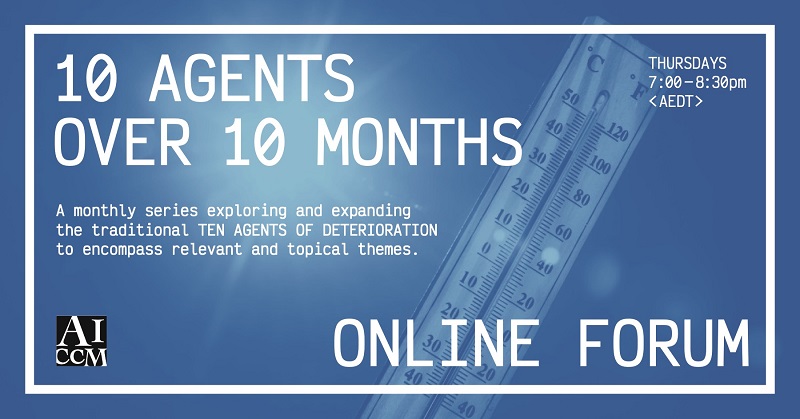 AICCM Preventive SIG Online Forums 2021
The AICCM Preventive Special Interest Group is proud to announce a new series of online forums. 10 AGENTS OVER 10 MONTHS will explore and expand the traditional 10 Agents of Deterioration to encompass relevant and topical themes – such as the climate change, bushfires, repatriation, and COVID.
The series will run from March to December covering one Agent per month. The series has been developed to enable our Conservation community to continue to share knowledge, insights and experiences virtually through talks, presentations, workshops, panel discussions and hybrid events throughout 2021.
Find out more