10 things you need to know about not-for-profit Governance

03 May 2023.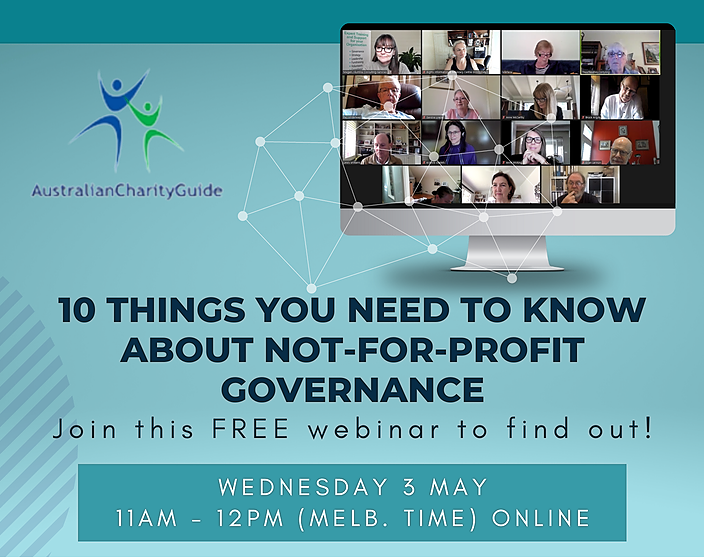 Governance specialist Megan Buntine works with NFP Boards and CEOs across Australia to help them strengthen the governance, leadership and strategic capabilities of their organisations.
Join this free webinar and hear Megan's Top 10 'Need-to-knows' for any NFP leader wanting to ensure Good Governance practices within their organisation.
Wed 3rd May 2023, 11:00 am – 12:00 pm AEST
Find out more