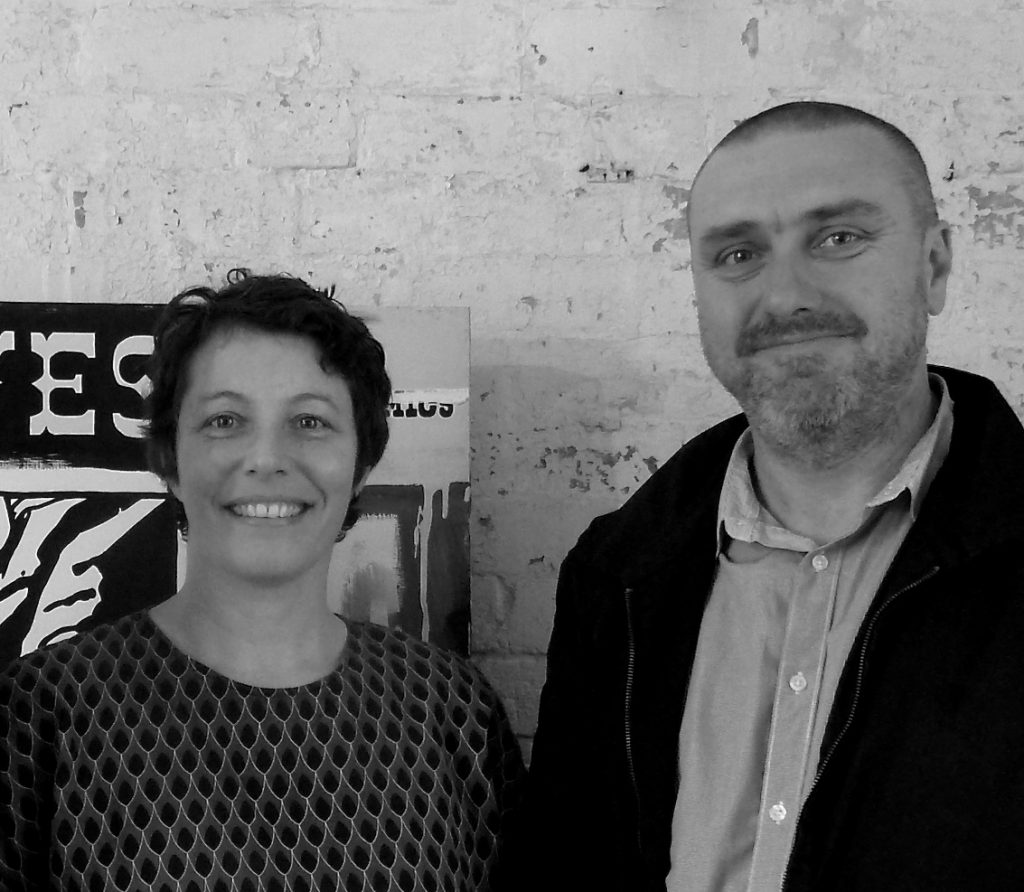 Profile
Led by Sydney-based curators Glenn Barkley and Holly Williams, The Curators' Department is an independent agency defined by our commitment to foster engagement with artists and enable diverse audiences to experience outstanding creative practice. With broad ranging experience across the sector, our individual work has been recognised as exemplifying an innovative, relevant and engaging curatorial vision.
Building on this, The Curators' Department has been established to explore the potential for new models of creative production, cultivating ethical relationships alongside cultural and environmental sustainability. We bring a depth of curatorial knowledge to our work, both through the close working relationships we build with artists and in our capacity to connect ideas across audiences and settings.
We deliver a range of curatorial and advisory services from exhibition development and production to consultancy, valuations and publishing. Our clients include Australian artists and estates, collectors, regional galleries, private companies, public institutions and festivals.
Projects
EXHIBITIONS AND CURATORIAL SERVICES
We offer specialist curatorial services from standalone exhibition curation, innovative public art projects and touring shows, to exhibition design, corporate commissions and private collection display.
With a strong interest in fostering wider engagement with the visual arts, we offer customised audience development strategies, bespoke art tours and public programs including guest lectures, and curatorial workshops.
ART CONSULTANCY
In our art advisory work we provide comprehensive consulting services for artists, public and private art collectors, organisations and festivals in Australia and internationally.
As an agency led by practicing curators, we offer tailored advice to assist our clients in building meaningful collections. Our services include advice on acquisitions and commissioning works directly from artists as well as collection displays, cataloguing and management.
VALUATIONS
We offer a range of valuation services. A registered valuer for the Australian Government's Cultural Gifts Program, Glenn Barkley's area of expertise includes Australian and NZ art, art archives, documentation, ephemera, textiles, ceramics, glassware, fibre items, new media, time-based and digital art; Indigenous prints, drawing, textiles, paintings and sculptures, ceramics, glassware, fibre items, new media, digital and time-based art after 1970 and European and American printmaking and artist-books after 1950.
Our clients include regional galleries, universities and major public institutions.
WRITING AND PUBLISHING
We provide a range of writing and publishing services from commissioned catalogue essays and magazine articles to overseeing the production of artist's monographs.
Recent activities include guest editing contemporary art magazines such as Art Monthly and Runway, writing auction catalogue texts for organisations such as Deutscher and Hackett, and exhibition texts for galleries such as for Penrith Regional Gallery & The Lewers Bequest.
CONTACT INFORMATION
Glenn Barkley & Holly Williams
Directors
The Curators' Department
PO Box 1108
Strawberry Hills
Strawberry Hills NSW
Phone: 0408 184 773

---
---
OPERATION AND STAFFING
Year Commenced: 2015
Number of Staff: 3
Staff Basis: Permanent
AICCM member: N/A
GST Registered?: Yes
ABN: 70 604 122 358