John Petersen: Museums and heritage consultant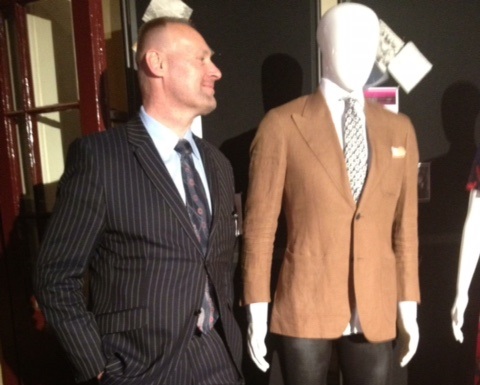 Profile
My 25 year career spans museum collections, built heritage and archives. My boots are dusty from working with communities at a grassroots level and living in a rural community. I like to get my hands dirty and spend my time on the ground in rural and regional areas and working with culturally diverse communities to understand their knowledge of collections. I have led them to win over 30 National Trust, MAPDA, MAGNA and IMAGinE awards.
I am interested in mainstreaming community participation in the work of heritage and museum organisations – in particular reflecting Australia's cultural diversity which is not always mediated in our museums.
My experience includes leading two NSW Government museums (one a virtual museum of digital story-telling and the other World Heritage listed) and two Not for Profit organisations including a house museum and artists studio.
Proudly a National Trust member, I am accredited with the Professional Historians Association and as an International Member of Australia ICOMOS. I have current Working with Children clearances.
Projects
Significance Assessor, Cowra Japanese Garden and Cultural Centre
Review of 'Objects in Their Place' guidelines (incorporating 'Movable Heritage Principles' policy) Heritage NSW
Yanga Homestead, Balranald, Movable Heritage Collections Documentation, eHive and House Museum Reinterpretation, NSW Parks and Wildlife Service
Master of Heritage and Museum Studies and Art Curatorship, Sydney University internship supervisor for Bell Shakespeare
Judge Victorian History Awards 2021, Royal Historical Society of Victoria
Digital Access to Collections for Small Organisations National Strategy GLAM Peak www.digitalcollections.org.au
Museum of Human Migration Feasibility Study, Multicultural Communities Council of Illawarra and Migration Heritage Project Inc.
Finley Railway Precinct Community Consultation Transport Heritage NSW
Museums Advisor, Wollongong City Council
Commonwealth World Heritage Manager, Australian Convict Site, Norfolk Island
Casual Lecturer 'Significance 2.0' Master of Art Curatorship, Melbourne University
Chief Executive Officer, Secretary and Company Secretary, Multicultural Museums Victoria Limited www.mmv.org.au
Director, Duldig Studio Museum and Sculpture Garden www.duldig.org.au
Curator and Community Heritage Officer, Yarra Ranges Council
Director, NSW Migration Heritage Centre, Powerhouse Museum with Multicultural NSW www.migrationheritage.nsw.gov.au
Supervising Curator and Head of Property, Hyde Park Barracks Museum, Sydney Living Museums
Senior Heritage Officer, Movable Heritage Project, Heritage NSW and Arts NSW
Senior Conservation Officer, Australian Heritage Commission
CONTACT INFORMATION
John Petersen: Museums and heritage consultant

Phone: 0418975071

---
OPERATION AND STAFFING
Year Commenced: 2013
Number of Staff: 1
Staff Basis: Sole Operator
AICCM member: N/A
GST Registered?: Yes
ABN: 69467549145