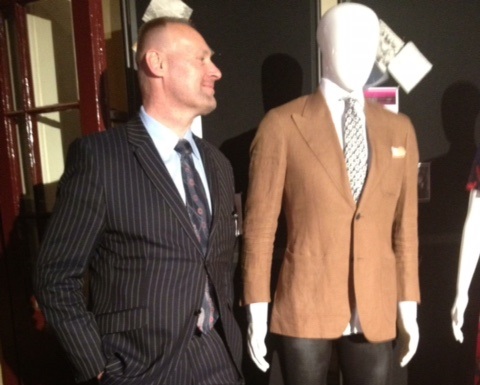 Profile
I am a museums, galleries and heritage consultant with an interest in significance assessment, regional histories, community engagement and digitisation across the four GLAM sectors. I am available to work in NSW and the ACT.
In addition to curatorial and archival collection roles, I have held senior management positions at the Museum of Applied Arts and Sciences (Powerhouse Museum, Sydney) Sydney Living Museums (Historic Houses Trust of NSW) and as Director of the Not for Profit Duldig Studio museum + sculpture garden in Melbourne. I am strategic, collaborative and help others achieve positive results.
My other current and past clients are GLAM Peak (researching a national digital collections strategy for small organisations for galleries, libraries, archives and museums), the Department of Regional Development for Norfolk Island heritage places and collections, the Illawarra Migration Heritage Project and at Sydney University and Melbourne University as a casual lecturer in both multicultural heritage and significance assessment.
As a professional historian, I have served on the History Council of NSW and as an advisor on multicultural history on the NSW consultation committees for both the Australian Archives and State Records Authority of NSW
I am also an accredited International Member of Australia ICOMOS and have extensive experience conserving the historic environment advising on World Heritage Australian Convict Sites and assessing the significance of over 90 places and collections for the Australian Government's Register of the National Estate.
My work in Significance also includes bridging the methodologies of the museum and heritage sectors writing the Movable Heritage Principles and Guidelines, which are used in the heritage bodies of three states, and mainstreaming multiculturalism into heritage and museum organisations. This has been through establishing and leading the NSW Government's immigration museum initiative, a virtual collections research centre, the NSW Migration Heritage Centre, with the Chairman of NSW's multicultural body and leading 40 thematic study partnerships with Local Government and rural and regional museums and galleries.
In addition to the suits and ties, I have extensive 'dusty boots' experience in working with communities at a grassroots level. I have led them to win over 25 state and national industry awards for excellence in the areas of multiculturalism, community engagement, learning, interpretation, community history, multimedia and digital storytelling.
Projects
2016 Duldig Studio - Finalist Museums and Galleries National Awards, Interpretation, Learning and Audience Engagement
2016 Duldig Studio - Winner Victorian Community History Award - Historical Interpretation
2016 Highly Commended NSW National Trust Heritage Awards, Meredith Walker's book 'Every Story Counts' (editor).
Accredited by the Professional Historians' Association of Australia and as an international heritage practitioner by Australia ICOMOS.