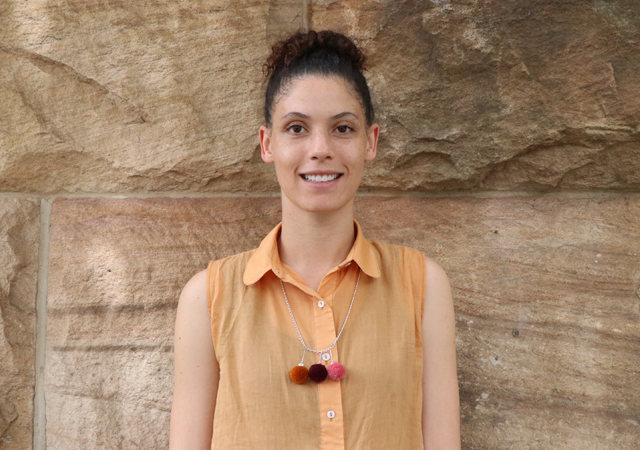 We are delighted to welcome Olivia Welch to the M&G NSW team, as Gallery Programs and Touring Exhibitions Coordinator.
Olivia joins us from MAY SPACE where she has worked for a number of years on site as well as via correspondence, across the gallery's exhibition program as well as directly with their stable of artists to increase exhibition and funding opportunities.
In July Olivia returned to Sydney after three years in Lisbon, Portugal, working with the Modern Collection of the Calouste Gulbenkian Museum, the largest arts and cultural institution in Portugal. Olivia assisted in the development and presentation of exhibitions, researched acquisitions, worked as an assistant registrar and courier as well as served as the English editor for catalogues and other exhibition texts.
During her time in Portugal, Olivia maintained her relationship with MAY SPACE and successfully negotiated exhibitions for MAY SPACE artists at regional galleries across the country, including Tweed, Bathurst, Bundaberg, Gympie and the Murray Art Museum Albury.
Olivia has a First-Class Honours degree in Art History and Theory (2013) from the University of New South Wales.