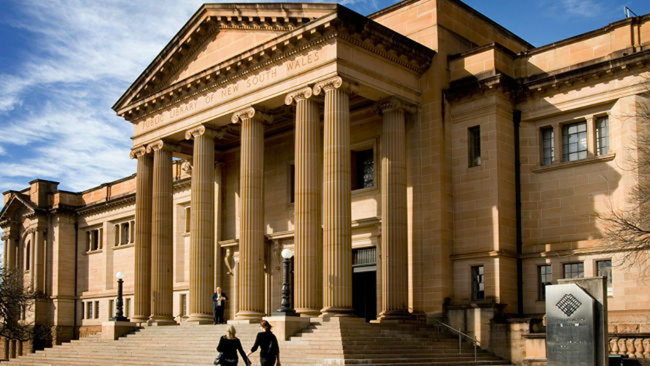 The $15 million transformation of the State Library's historic Mitchell building is about to get underway, following Heritage Council and City of Sydney approval. This is the Library's first major building project in the Mitchell in over 50 years.
Extensive new galleries and a learning centre will be created in the eastern wing of the Mitchell building, thanks to the strong support of Michael Crouch AC and John B Fairfax AO.
Newly appointed State Librarian, Dr John Vallance said: "I have joined the Library at a very exciting time. Heritage areas never-before open to the public will be turned into beautiful galleries and informal spaces for the benefit and enjoyment of the hundreds of thousands of people who visit us every year."
The Michael Crouch Galleries and the John B Fairfax Learning Centre – to be located on level 1 and the ground floor of the building will be launched in 2018.
The State Library's master plan was developed in collaboration with HASSELL, and includes a rooftop restaurant/function centre and a subterranean auditorium in the historic Mitchell building. The Library has been working closely with the Heritage Council of NSW and expert heritage consultants to ensure the Mitchell building's heritage features are preserved and restored.
Construction company Shape was awarded the building contract following a public tender process.
More information about the project is available here.