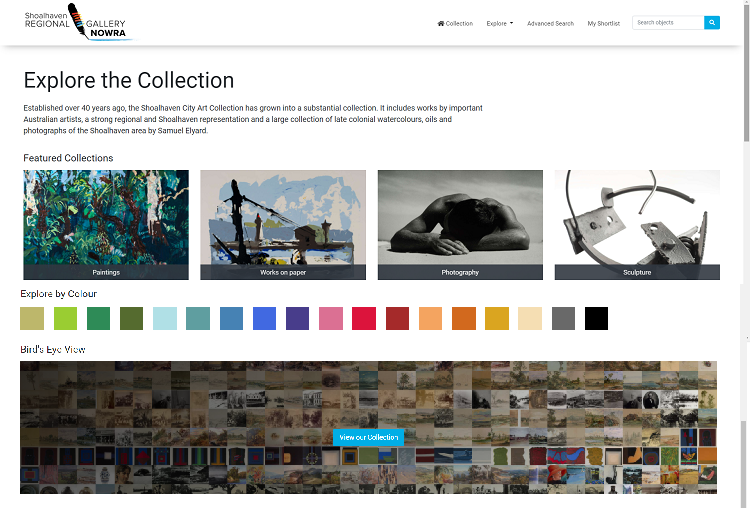 Shoalhaven Regional Gallery is celebrating the online launch of the Shoalhaven City Art Collection.  This new resource offers an opportunity to explore the nearly 1,000 works held by the Shoalhaven City Council and discover treasures of the Gallery storeroom.
The collection includes almost 200 works by late colonial artist Samuel Elyard and his stunning depictions of the growing and changing townships of the Shoalhaven, including Nowra, Berry, Terara and Ulladulla.
With a range of works by artists who have strong connections to the area, the collection offers a special opportunity to understand the development of the Shoalhaven.
This project could not have happened without the help of a dedicated team of local volunteers.