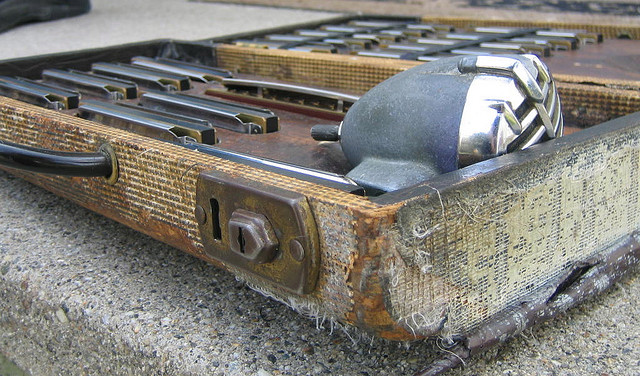 No, no, don't cringe – we're trying to break it to you slowly. Oral histories are making a comeback!
So wait – this is a good news story! No longer consisting of monotonous and excrutiatingly long, dry recollections about Uncle Wally's early stamp collection, today's oral histories demand you take another look!
Oral histories are people's stories. Thanks to new and accessible technologies, oral histories are enjoying a resurgence. Using video, audio, interactive websites and social media, there's a smorgasbord of stories right in front of us, with something delectable for everyone.
With a growing awareness that some of the custodians of important community histories are nearing the end of their lives, considerable effort at federal, state and local level has gone into recording their stories. Nationally, organisations like the National Sound and Film Archive and the Australian War Memorial have made particular efforts to capture our diggers' memories. Here in Sydney, there's a project in progress recording early surf lifesaving stories. Focused on the early members of the Tamarama Surf Lifesaving Club the oral history project documents the growth of the organisation dedicated to protecting us while we have fun in the sun.
Groups in society, once voiceless, are recording their heart-felt memories, and making our oral history landscape rich and vibrant.
There's also increasing interest in personal stories from contemporary art museums. These museums rely heavily on conversations with artists as the basis for interpretation and, importantly, to collect information about the artists' use of materials and process for conservation purposes. Have a look at Cultural Conversations to see a sample of one organisation's efforts to collect our artists' stories.
Scholars have long regarded oral histories as a legitimate source of information. Curators have repackaged people's stories to enrich displays and provide context to object collections but, as history becomes more democratised, a distinct shift is occurring in regard to the level of credibility and importance of personal stories. Groups in society, once voiceless, are recording their heart-felt memories and making our oral history landscape rich and vibrant. For a taste of this try Redfern Oral Histories.
Small and volunteer museums, often operating on the tiniest of budgets are also coming to the party with the valuable support of ABC Open. This initiative invites regional communities to produce and publish stories, video, sound and photos through the ABC. Many of our small museums like the Yamba Museum have dedicated a section of their website to local stories available in text and audio format. Many others have published stories with ABC Open.
So go on, resist that oral history cringe and tuck into some of the best that personal storytelling has to offer.
Here's a list we've created.