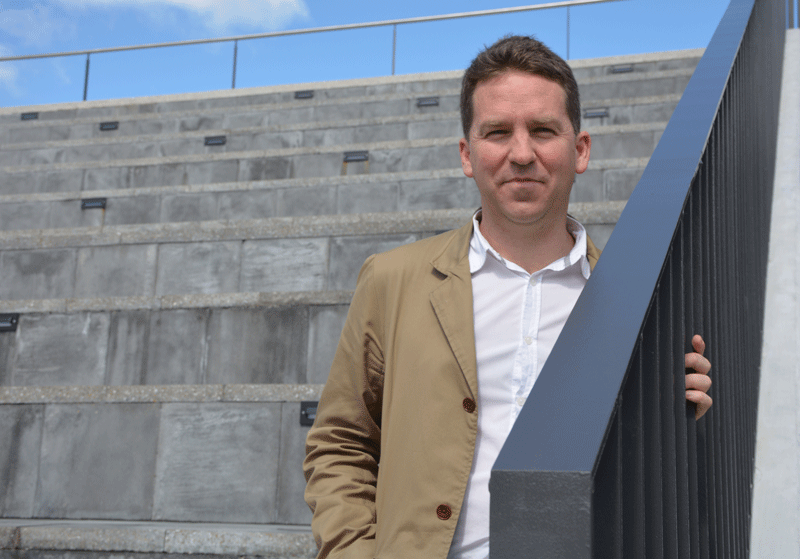 Orange City Council's Services Committee Chair Ron Gander has announced that the current Collections Manager at the gallery, Brad Hammond, will take on the new role of Gallery & Museum Director.
"While the gallery and the museum will continue to operate separately, there are opportunities for both institutions to assist and strengthen each other," Cr Ron Gander said.
"For example, the gallery already attracts thousands of schools student every year to visit exhibitions and participate in art workshops. In the months ahead, this school engagement work is an area that the museum staff will be developing alongside the gallery's programs."
"These two institutions will be operating right alongside each other next to the Civic Square and there are opportunities too to share that space creatively."
New Gallery & Museum Director Brad Hammond, is excited about the new position.
"It's a very exciting opportunity to be making a contribution to the cultural life of our city," Brad Hammond said. "While the gallery and the museum will continue to have very distinct roles, there are also many similarities when it comes to telling our personal and collective stories through objects and art-works. Our experiences in galleries and museums should be both informative and aesthetically engaging."
"Orange Regional Gallery will continue to present high quality exhibitions of modern and contemporary art and Museum staff have done a great job in laying the foundations of how the new Museum will operate and I'm looking forward to building on that. It's a beautifully designed space in which to share the stories of the region."
Brad Hammond has worked as the Collections Manager at the gallery since 2011, and prior to that as an Education and Public Programs Officer at Bathurst Regional Art Gallery and as a Researcher at the Australians at War Film Archive.