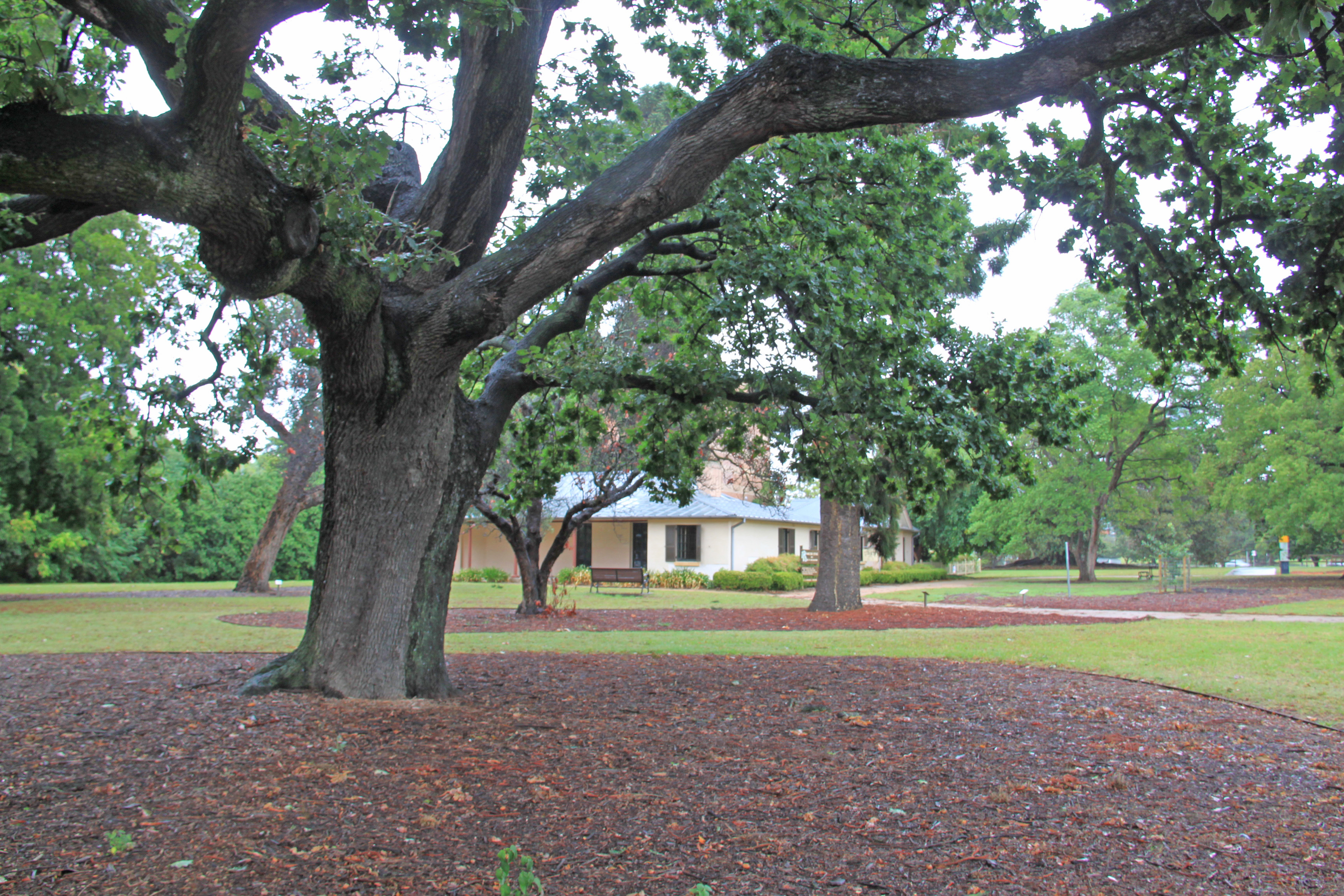 On 27 October 2018, Parramatta Historical Society celebrated the 50th anniversary of the opening of Hambledon Cottage as a house museum. The Society itself celebrated its 100th birthday in December 2013. With 47 founding members, today the Society boasts some 230 members actively contributing to the 2nd oldest historical society in NSW.
Since opening to the public on February 26 1966, Hambledon Cottage has grown to be recognised as an influential model for many historical societies in NSW. It was built in the Colonial Georgian ornee style and was constructed for John Macarthur, in 1824, as extra accommodation for his family and friends. In 2012 Hambledon and its gardens were listed on the State Heritage Register.
As public debate swirls around plans to relocate Sydney's Museum of Applied Arts and Sciences to Parramatta, it's pleasing to recognise Hambledon Cottage as one of many home grown achievements of the society and its passionate supporters.
The Society in the 1960s began to look for a permanent home which might also serve as a museum;
Parramatta City Council acquired Hambledon Cottage in 1953 as part of a development approval for the adjacent factory built by Whitehall Pharmacals (later Wyeth);
After significant restoration work, Council initially ran Hambledon Cottage as a folk museum but this was not        successful;
After the Society approached Council, a lease over Hambledon Cottage for the Society was signed in March 1965;
Following further restoration work and the acquisition by the Society of relevant period furniture, Hambledon Cottage was officially opened as a house museum on 26 February 1966 by Major-General Sir Denzel Macarthur-Onslow;
It has operated as a house museum for the last 50 years;
It is one of the oldest house museums in Australia and has been an influential model for many historical societies in NSW;
Hambledon Cottage is a Colonial Georgian cottage ornée, built for John Macarthur in 1824 as extra accommodation for his family and friends;
It is furnished to depict the 19th century lifestyle of early Parramatta;
Hambledon Cottage, the Coach House and the associated gardens, which were listed on the State Heritage Register in   September 2012, are items of national significance because of their historical association with the Macarthur family;
Not only is Hambledon Cottage operated as a house museum but is also the headquarters of the Society.  It houses its important collection of rare and historically significant colonial furniture, extensive resources for local and family history research as well as a diverse range of images and resources which interpret people, places and important themes in Parramatta's history;
There are no paid staff as everyone is a volunteer – some 75 in total.