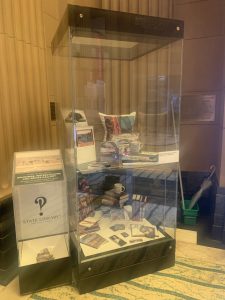 The State Library of NSW is offering two Lucent showcases to a new home.
Available showcase sizes:
900 x 900 x 2120mm
Note, these showcases are made with thick glass and are very heavy.
Please get in touch with Levon Broederlow (Exhibition & Design Officer) Levon.Broederlow@sl.nsw.gov.au or
02) 9273 1755.