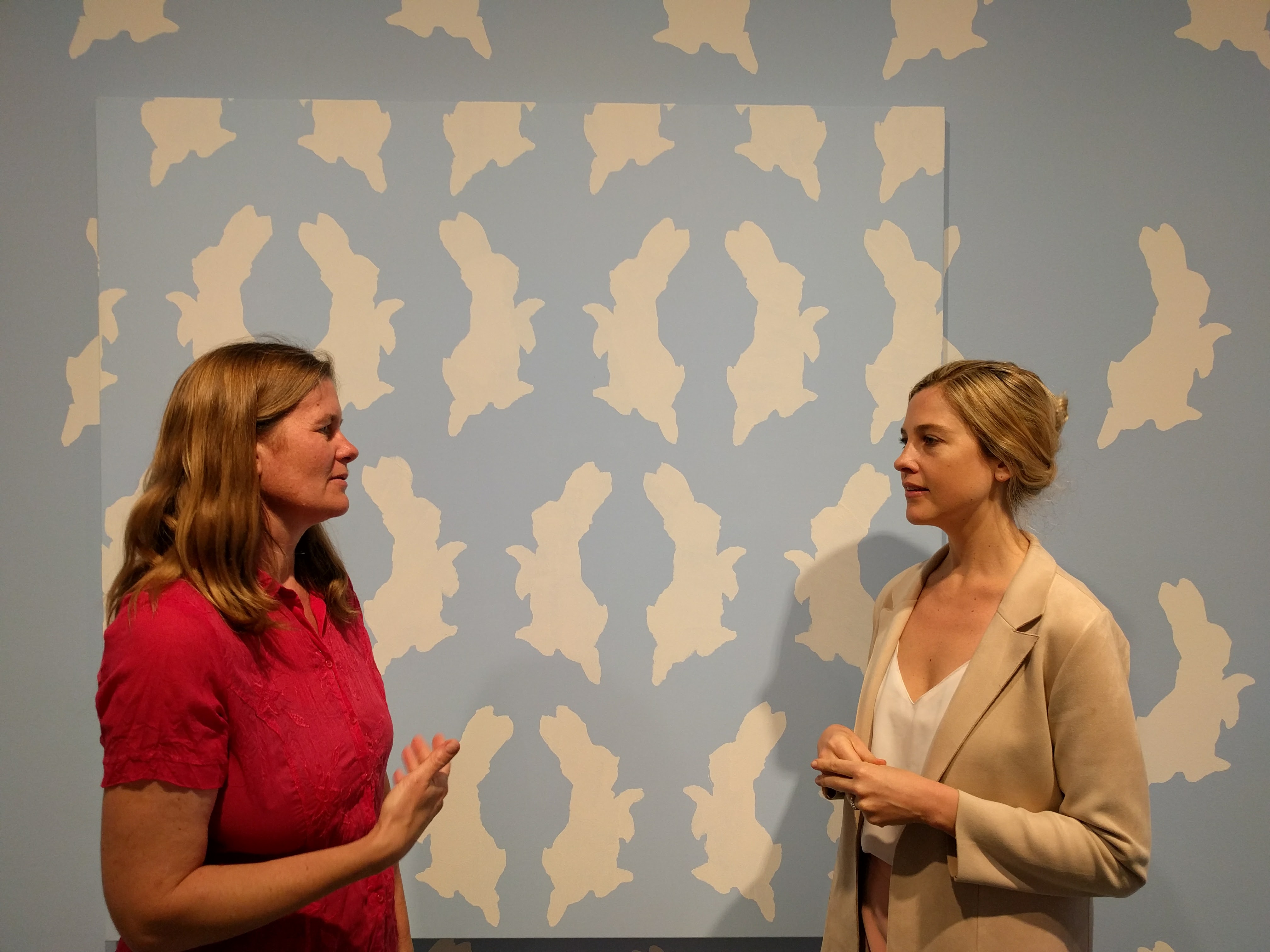 Congratulations to the 2018 Fellowship, Mentorship and Volunteer Placement Program recipients!
The Program provides professional development opportunities to museum and gallery staff, and museum volunteers in NSW. The Fellowships are designed for senior professionals to undertake a two-week placement within an international institution, while the Mentorships placements are available for early to mid-career staff with an Australian host organisation for two-weeks. The Volunteer Placements allow for volunteers from small or volunteer managed museum to also be placed within an Australian cultural institution.
The Fellowship, Mentorship and Volunteer Placement Program is a Create NSW devolved funding program, administered by Museums & Galleries of NSW on behalf of the NSW Government.
2018 SUCCESSFUL APPLICANTS
Iain Dawson, Bega Valley Regional Gallery
Fellowship at Museum MACAN, Jakarta
During his Fellowship Iain will work closely with the Museum MACAN Jakarta team to develop opportunities that expand cultural exchange, educational diversity and promote an ongoing relationship between organisations. This program will build on relationships established during a 2017 visit to Art Jogja in Jogjakarta held at the Jogja National Museum and the development of a BVRG exhibition featuring Indonesian artists in 2018. The Fellowship will develop connections that build a global audience for regional artists and deliver quality contemporary art to regional audiences. Iain plans to use MACAN's model of interdisciplinary and educational engagement to devise an outreach program to run alongside the existing BVRG biennial artist residency.
Jade Kerin, Broken Hill Regional Art Gallery
Mentorship at the Art Gallery of New South Wales
Jade's Mentorship with the Art Gallery of NSW will focus on visitor experience, marketing and retail. The placement will enable her to gain experience in creating unforgettable visitor experiences, practical knowledge to increase overall visitation and advocate for arts in regional NSW to engage the local community. She hopes to develop new possibilities of digital exhibition and engagement at Broken Hill Regional Art Gallery by applying best practice in producing quality content to her work.
Kate Tuart, Bank Art Museum Moree
Sydney Living Museums, Exhibitions and Curatorial
Kate will spend her Mentorship working with the Curatorial and Exhibitions team at Sydney Living Museums specialising in collection research, curation, historical interpretation and cultural display. Specific outcomes of this Mentorship include best practice for travelling collection packaging and handling, object interpretation, de-accessioning, and developing long term strategic plans for collection management and maintenance. Kate aims to use her skills to facilitate strong working relationships between regional and metropolitan art and historical organisations.
Hayley Ward, Armidale Regional Council
Sydney Living Museums, Exhibitions and Curatorial
This Mentorship with the Curatorial and Exhibitions team at Sydney Living Museums will provide Hayley with the opportunity to observe and learn about current and best practice management of heritage exhibitions and museums. It will assist with providing strong guidelines on how Armidale Regional Council's museum team can develop a more dynamic and creative approach to exhibiting, educating and promoting their unique local heritage and sharing it with a wider audience.
Julian Woods, Bathurst Regional Art Gallery
Murray Art Museum Albury
Julian's Mentorship at Murray Art Museum Albury will focus on developing and exchanging curatorial strategies and ideas, particularly focusing on digital and new media, in regional art galleries. As well as developing his own skills in database administration and digitisation, Julian hopes this collaborative exchange will continue beyond the placement ultimately delivering a tangible outcome in exhibition outcomes and increased inter-institutional exchange of knowledge and ideas.
Kenneth Brown, Macleay River Historical Society Incorporated
Australian Museum
During his Volunteer Placement Kenneth will work with the collections team at the Australian Museum to enhance his skills in the assessment, care, protection and long term management of historical artefacts. Specifically, Kenneth hopes to learn preventive conservation techniques to further the knowledge base within the volunteer pool at the Kempsey Museum and support the ongoing conservation of the regionally significant collection.
Mary Douglas, Canowindra Historical Society and Museum
Museum of Applied Arts and Sciences (Powerhouse)
Mary will spend her Volunteer Placement working with the Textiles team at the Museum of Applied Arts and Sciences learning skills in textiles conservation, storage and display. The skills learned will help inform a major project at Canowindra Museum to store and conserve their valuable textile collection. Mary also hopes to be able to share her new knowledge with other volunteers at the museum.