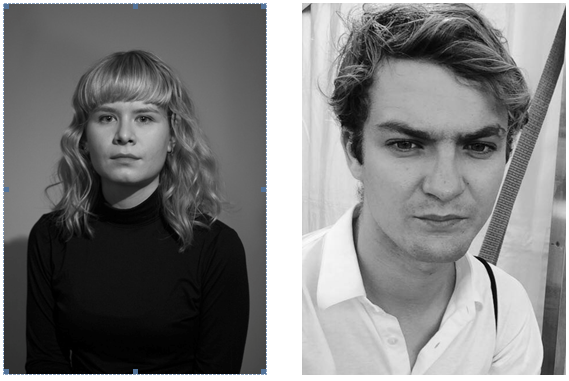 Kudos Gallery has announced Jenny Anagnostopoulos and Yarran Gatsby as the 2018 recipients of the Early Career Curator Award.
About the project:
Anagnostopoulos and Gatsby's project explores the idiosyncrasies involved with the occupation and navigation of space, both social and structural; examining terrains of everydayness that are shaped by political, cultural and economic models and envision new ways of traversing them. Relating to the fragmented experience of space, their research utilises the metaphor of the archipelagoas it envisions microcosms and the movement between each (simultaneously tethered and dislocated by water).
Their exhibition will be presented at Kudos Gallery 31 October – 17 November 2018.
Jenny Anagnostopoulos is an emerging writer, curator and program coordinator currently completing a bachelor of Art Theory (Honours) at UNSW Art & Design. Her current research focuses on experimental artistic and curatorial practices responsive to socio-political conditions within the Global South. Jenny has previously undertaken curatorial projects at Firstdraft and Kudos Gallery, and held positions at the Museum of Contemporary Art, the Art Gallery of New South Wales, Biennale of Sydney, TEDxSydney and Art Month.
Yarran Gatsby is an emerging writer, curator and sometime-practitioner. Yarran completed his undergraduate degree at the University of Sydney in 2015 and is currently undergoing a Masters of Curating & Cultural Leadership at UNSW Art & Design. Yarran is a dedicated advocate for emerging arts communities and has held positions at arts organisations including Alaska Projects, Fine Arts Sydney and the Museum of Contemporary Art. Furthermore, alongside Angela Garrick, Yarran is one half of Complaints Department; a community arts initiative that debuted at Underbelly Arts Festival in 2017.
About the Early Career Curator Award:
Now in its third year, the Early Career Curator Award supports curators in the early stages of their careers by providing time and mentorship as they develop an exhibition project to be presented at Kudos Gallery. Jenny and Yarren will receive a mentorship from Dr Lee-Anne Hall, Director, Penrith Regional Gallery & The Lewers Bequest.