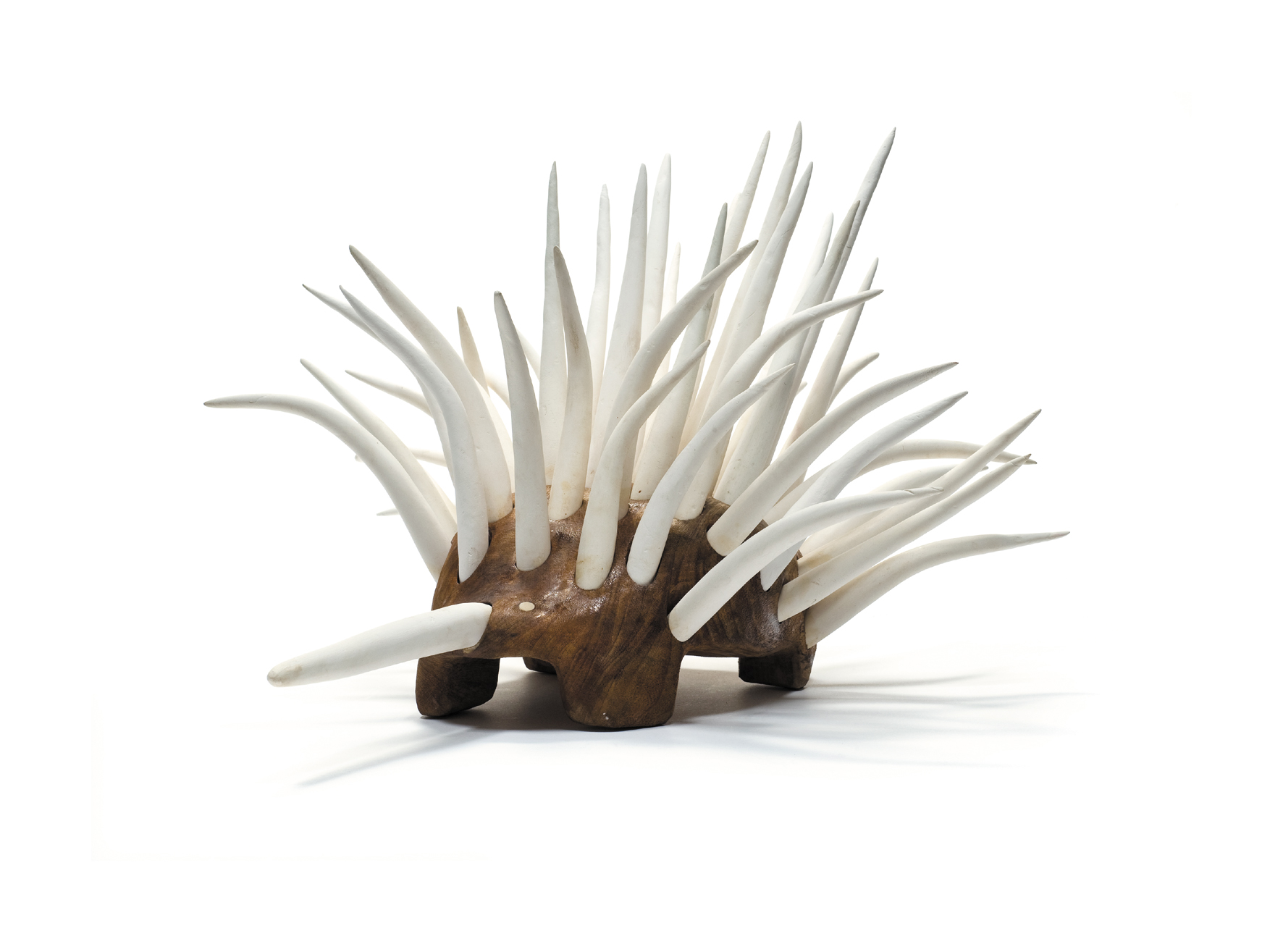 When you visit Menagerie at the Australian Museum, keep in mind that the collection of extraordinary contemporary sculpture was achieved through the inspired curatorial efforts of Object's Brian Parkes and Nicole Foreshew.
Steve Pozel, Object's Director had previously identified a need to represent those Indigenous artists who worked sculpturally, in part to balance out the growing interest in Aboriginal painting as well as to address Object's commitment to promoting Indigenous artists. Together with Parkes, Object's then Associate Director, they laid down the foundations for a significant touring exhibition. Menagerie comprises 52 works from 33 artists and draws from all states and territories.
Nicole Foreshew, a Sydney-based Wiradjuri artist, came on board with the support from an Arts NSW Indigenous Curator grant.
Using connections that both curators had with indigenous groups across Australia, Parkes and Foreshew identified an amazing diversity of makers at the same time as offering the audience direct and unclouded insight into the tender and personal relationships each artist has with the animals they have crafted.
But to make the show really sing, meant letting the animals take centre stage. As audience, we're not looking at animal as subject or specimen — instead we're privy to their essential being. We are acutely aware of the time the artists have spent watching, listening and feeling their way into the psyche of each animal in a world where everything is interconnected.
But to make the show really sing, meant letting the animals take centre stage.
And in many ways this is the success of the show; the curators' innate sense of the importance of subject and the power it has to generate emotional connections between us, means that Menagerie's story resonates within us as a sweet melodic hum and continues, long after we have left the gallery.
Read more about the ideas and process behind Menagerie here.
Menagerie is on display at the Australian Museum until March 2, 2014.