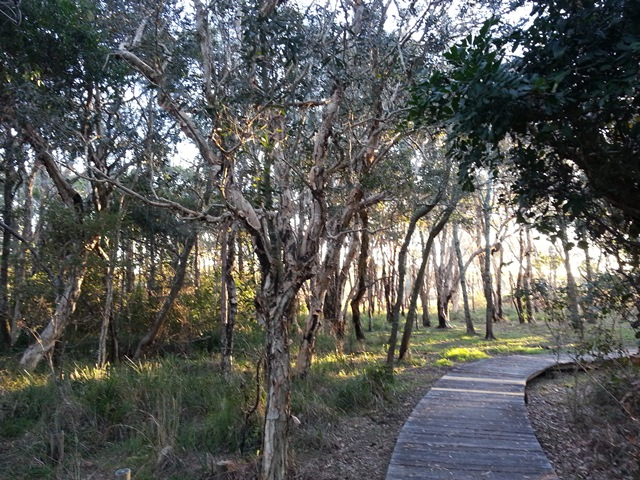 Last week 25 delegates from as far away as Deniliquin and Condobolan, travelled to Yarrawarra Aboriginal Cultural Centre at Corindi Beach to attend a two-day program of workshops presented by M&G NSW in association with ACHAA.
Uncle Cecil 'Bing' Laurie gave the Welcome to country in language supported by local schoolgirl Zoe Cowan, who gave us the translation in English – a nice touch to an important beginning.
Alison Williams, Chair of ACHAA and the Yarrawarra Centre, was first up with the keynote address; outlining the history of Corindi as a site of massacre and described how the dispossession history continues to have impacts within the community. It was poignant to be discussing these issues on the site where this history occurred – Yarrawarra and the adjacent reserve is now owned and managed by the local Land Council.
My colleague from M&G NSW, Tamara Lavrencic talked about the importance of Standards in cultural institutions and the implications of not having quality control and authority within collections and their interpretations. Freelance conservator Mary Gissing, brought a fresh approach to the day with a show-and-tell session where she presented practical, accessible and economical tips on object handling and collection care.
It was two days well spent and a positive start to ACHAA which we are confident will go from strength to strength in supporting Aboriginal arts and culture across the state.
Working with Keiran Larkin, Sydney Living Museum's exhibition designer, my presentation explored taking an idea and shaping it into an exhibition; the research required, the structure of this process and the possible pitfalls. Keiran used the revitalisation of the Cadigal display at MOS as example and detailed the Sydney Living Museum's approach to developing suitable props for the display, describing the involvement of the Boolarng Nangamai people of Gerringong who provided artisans for the project, fortifying and honing traditional skills within their community.
On day two, Phil Gordon, Collections Manager for the Australian Museum used the forum as platform to provocatively question whether or not keeping places have had their day.
Michael Huxley, General Manager here at M&G NSW gave a great presentation reminding people about why we do what we do. Strategic planning, grant funding, social media and Plain English were all touched on; it was a mixed bag – and everyone can find something of worth in a mixed bag!
There was plenty of entertainment and cultural fare to sample. The fusion bush tucker was a hit with positive reports coming in about the roo lasagna, the prawn and barramundi mornay as well as the exquisite evening fare prepared by the Yarrawarra staff themselves.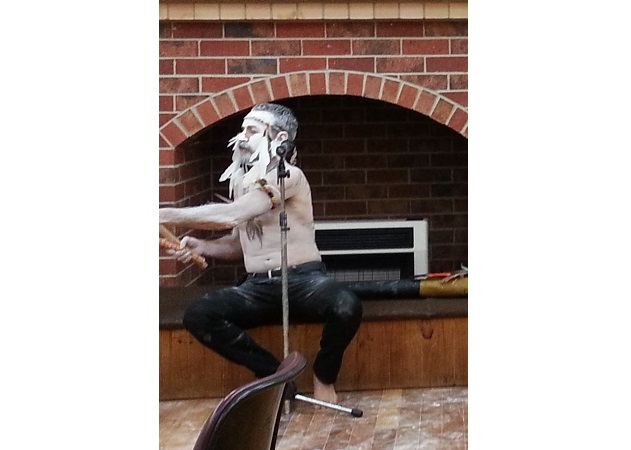 Cultural performer Jeremy Devitt gave a memorable performance of dance and music. It was made even more special by the stories he told about the dances and digeridoo. He explained how the 'shaky leg' dance derived from a mute boy who, during the day had been watching the animals. Coming back to the camp he proceeded to describe which animals he had seen in acutely accurate movements – a perfect communication of what he had seen but couldn't say.
It was two days well spent and a positive start to ACHAA which we are confident will go from strength to strength in supporting Aboriginal arts and culture across the state. Thanks as always, must go to those who came along: Muru Mittigar (Penrith); Armidale Aboriginal Cultural Centre and Keeping Place; Boolarng Nangamai (Gerringong and Shellharbour); Wiradjuri Condobolin Centre; Muurrbay Language Centre (Nambucca Heads); Dunghutti Ngaku Gallery (Kempsey); Dhiiyaan Indigenous Knowledge Centre (Moree) and Yarkuwa Indigenous Knowledge Centre (Deniliquin).
Steve Miller
Aboriginal Program Manager, M&G NSW