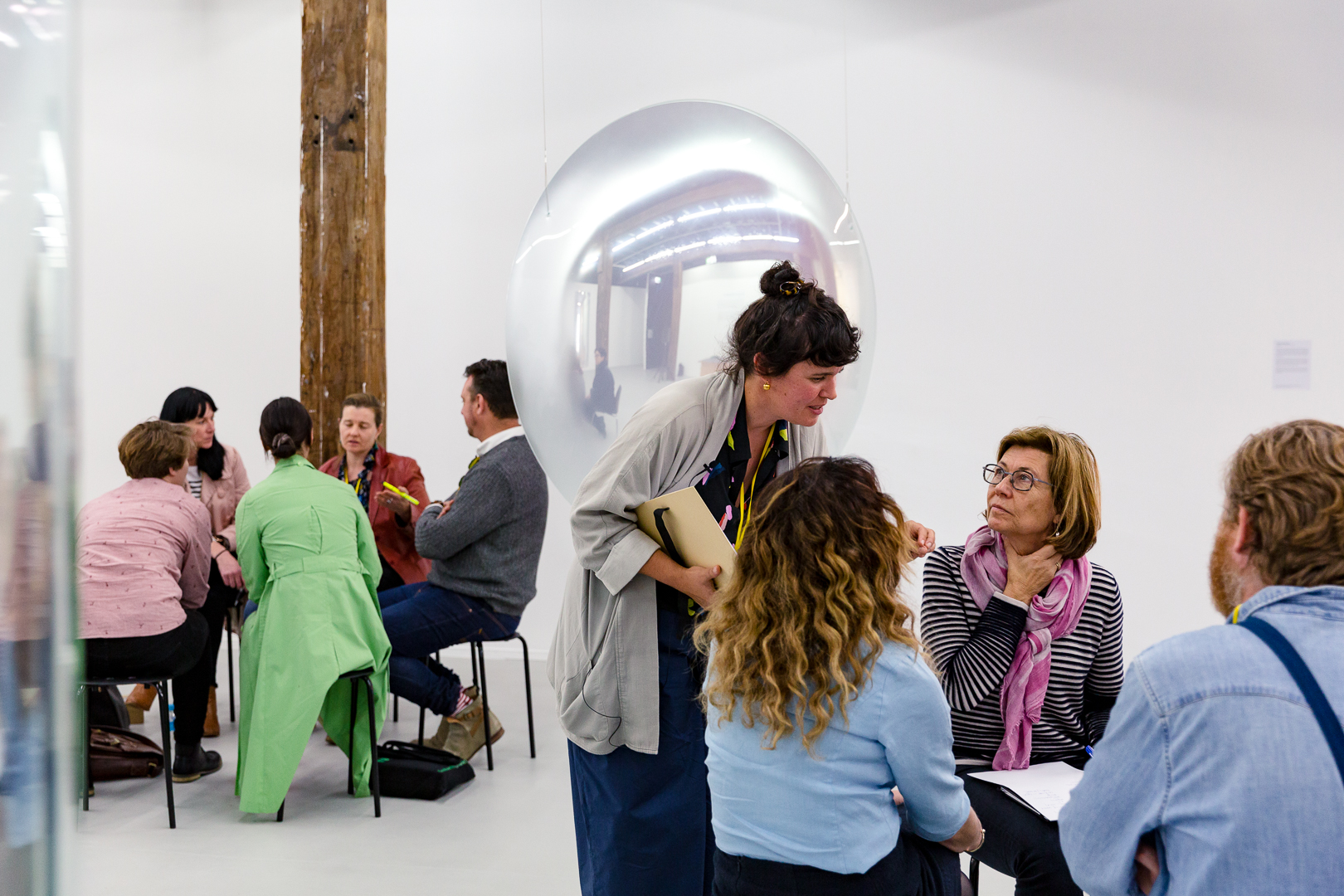 On Monday 26 August, Museums & Galleries of NSW in partnership with Artspace presented a workshop on the practice of cultural mediation. The presenters included Marion Buchloh-Kollerbohm, Head of Cultural Mediation at the Palais de Tokyo (Paris, France); Mel O'Callaghan, contemporary Australian artist; Lee Casey, Head of Communications and Engagement, and Ellie Michaelides, Learning & Engagement Coordinator, Science Gallery Melbourne, University of Melbourne; and Emily Sullivan, Curator, Kaldor Public Art Projects.
It seems there is a need in the sector to improve or explore a new role that can interact with audiences in a more meaningful way
In the 21st century, galleries and museums face the challenge of embracing new forms of engaging audiences in creative and meaningful ways. The traditional function of a museum as a place of revered scholarly endeavour and high culture has been challenged by the changing currents of globalisation, contemporary politics and social media. Enter the practice of 'cultural mediation.'
The term 'cultural mediation' first emerged in Europe in the 1980s and broadly refers to forming relationships of mutual exchange, reaction and creative responses with audiences about art.
Mel O'Callaghan's newly opened exhibition Centre of the Centre at Artspace, was the starting point for our exploration on the day and the artist herself spoke to working with the Palais de Tokyo team of mediators on her exhibition in 2017. Speakers, Marion Buchloh-Kollerbohm and Lee Casey discussed how cultural mediation is used in their institutions and and Emily Sullivan articulated Kaldor's ways of working beyond walls and enabling direct audience participation with artists who challenge how art is encountered. All this is done with the end goal in mind of improving the quality of the public's visit to museums and galleries, and to broaden the possible ways of experiencing and interacting with contemporary art. As Marion Buchloh-Kollerbohm described on the day: "the art centre is a citizen's place."
So well organised, great speakers, fascinating topics!
I have a deeper understanding of the scope of practice now
Marion also delivered talks at the University of Sydney, Newcastle Art Gallery and the Sydney Culture Network as a part of our week-long exploration into cultural mediation in the arts and cultural sector. Centre of the Centre will be touring nationally with M&G NSW from 2021. More information on the tour here. 
Resources from the workshop will soon be available online, including video resources. Museums & Galleries of NSW will also be running regional based workshops on cultural mediation in 2020.