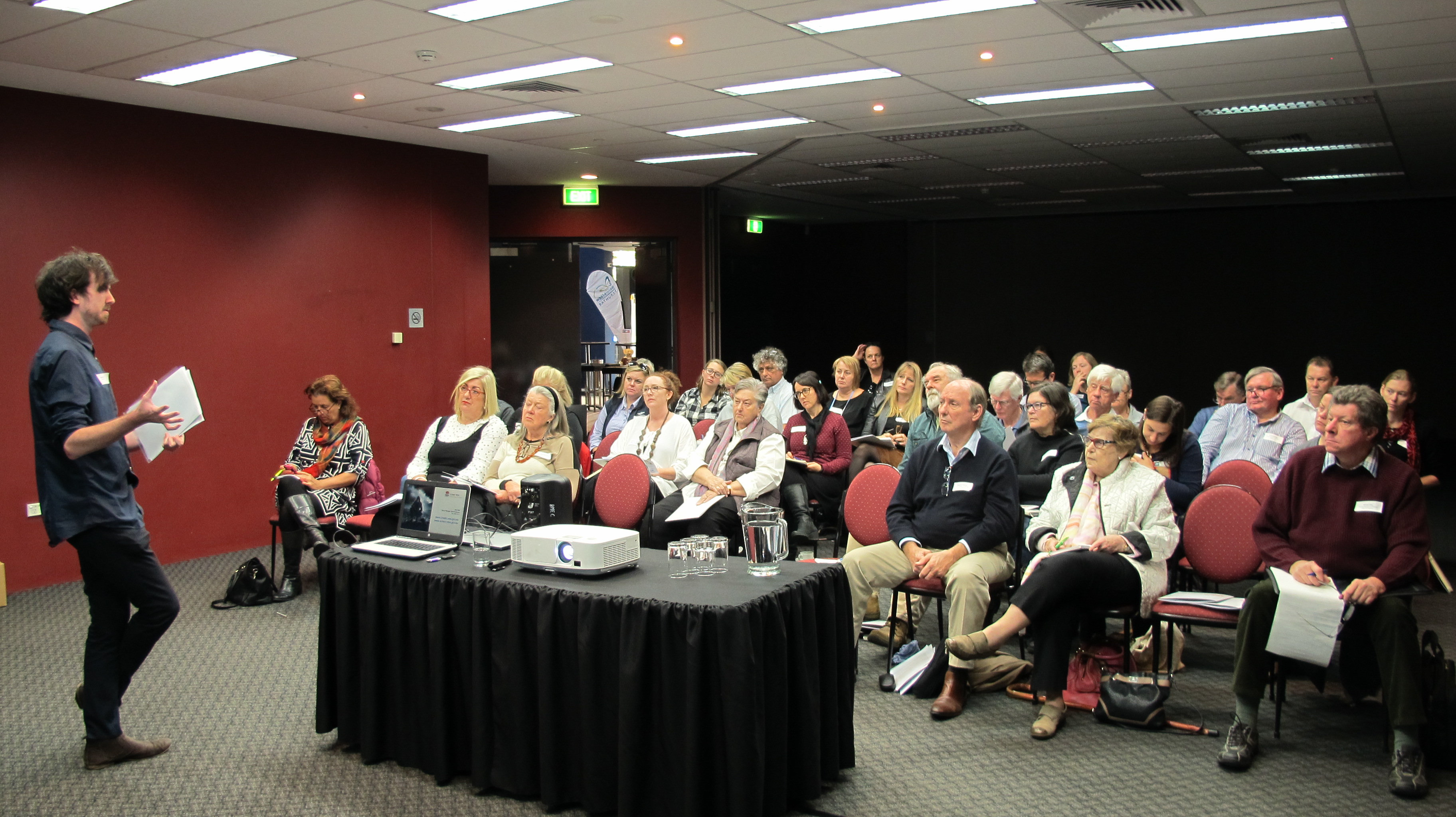 Create NSW is providing a brief update about the recent merging of arts and screen followed by an interactive session where creatives are encouraged to bring their art or screen projects, dreams, concepts or fully formed ideas. No idea is too big or small, so bring your informal pitch and experts in the room will offer suggestions about strategy, partners, resourcing and funding. Or you can just come along and learn from how other people are making things happen.
Register on the Create NSW website.
The website will be updated regularly as dates and locations are confirmed, you can also recieve updates by following Create NSW on social media. Confirmed dates and venues are below:
Thursday 11 May
Panel discussion: Creative Regional Futures
Networking and nibbles will follow the panel discussion.
Panelists include:
Sarah McEwan, CAD Factory and is the 2017 NSW Regional Fellowship recipient
James Farley, artist and 2015 NSW Young Regional Artist Scholarship recipient
Tesha Malott, General Manager of Firstdraft
John Wardle, Director of the Live Music Office
Sam Wild, Senior Manager of Sector Investment at Create NSW.
Where: Romano's Hotel (Chandelier Room), 81 Fitzmaurice Street, Wagga Wagga
Time: 5pm – 7pm
Friday 12 May
One-on-One Meetings with Create NSW, Australia Council, Live Music Office and Firstdraft
Book a short one-on-one meeting with the visiting organisations. Talk about your project or upcoming application, introduce yourself, show off a portfolio, ask a question about hosting live gigs. Don't miss this opportunity to meet face-to-face with representatives.
Where: Romano's Hotel (Chandelier Room), 81 Fitzmaurice Street, Wagga Wagga
Time: 9am – 11am
Arts Project Ideas Clinic
Where: Romano's Hotel (Chandelier Room), 81 Fitzmaurice Street, Wagga Wagga
Time: 11am – 1pm
Wednesday 17 May
Arts Project Ideas Clinic
Where: The Stables, Mudgee
Time: 3.30 – 5pm
Arts Project Ideas Clinic
Where: The Lock Up, 90 Hunter St, Newcastle
Thursday 18 May
Arts Project Ideas Clinic
Where: Nyngan Bowling Club
Time: 5pm – 6.30pm
Arts Project Ideas Clinic
Where: 4a Centre for Contemporary Asian Art, 181 — 187 Hay Street, Sydney
Time: TBC
Friday 19 May
Arts Project Ideas Clinic
Where: Western Plains Cultural Centre, Dubbo
Time: 11am – 12.30pm
Monday 22 May
Arts Project Ideas Clinic
Where: Powerhouse Youth Theatre, Fairfield School of Arts, 19 Harris Street, Fairfield
Time: 10am – 12noon
Arts Project Ideas Clinic
Where: Joan Sutherland Performing Arts Centre, 597 High Street, Penrith
Time: 2pm – 4pm
Wednesday 24 May
Arts Project Ideas Clinic
Where: Blue Mountains Cultural Centre, 30 Parke Street, Katoomba
Time: 11am – 1pm