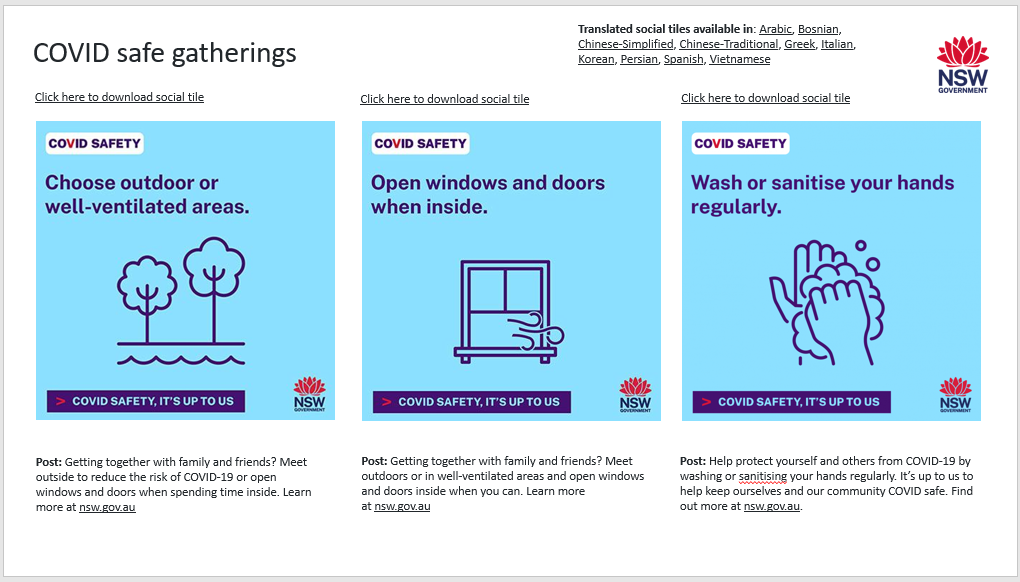 As our state approaches a busy time of the year with religious holidays, festivals and family get-togethers, it's important to remember that COVID-19 still exists in the community. While the pandemic is not over, how we live with it is changing.
The Department of Customer Service has developed a communications toolkit to support councils, businesses, community groups and event organisers in encouraging COVID safe gatherings.
The multicultural community content available in the toolkit includes adaptable newsletter and website copy, social media assets and posters focusing on COVID safe behaviours.