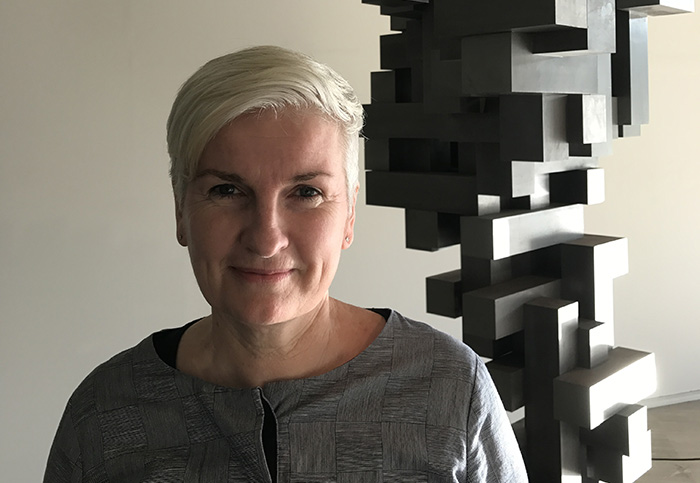 The Australian Centre for Photography (ACP) has announced the appointment of Dr. Allison Holland as Curator.
Dr. Allison Holland joins the ACP from Perth, where she is currently curator for the major exhibition Heath Ledger; A Life in Pictures, a collaborative project between the Art Gallery of Western Australia and the WA Museum. Dr. Holland is an experienced visual arts curator, academic and conservator with over 20 years' experience in the visual arts.
Commenting on her appointment Dr. Holland said: "I am greatly looking forward to joining the ACP and immersing myself in the world of Australian photography. The ACP is part of a vibrant and dedicated community of photographers and I'm looking forward to working on the 2018 program and the development of future programs."
Director of the ACP Cherie McNair said: "The ACP is pleased to have appointed a curator with strong foundations in photography. We're looking forward to Allison joining the ACP team and the vibrant community of artists who share our passion for the art of photography."
Dr. Holland has extensive experience in writing and publishing across the breadth of art history, including the history of photography, moving image and performance and cross-media art. Her research interests are focused on the nexus of art with emergent technologies.
Dr. Holland commences in late October 2017, taking over from Claire Monneraye who returned to France after 5 years with the ACP in July this year.
Dr. Allison Holland Biography
An experienced curator, conservator and academic, Allison has previously been employed at the National Gallery of Australia, Art Gallery of Western Australia, WA Museum, State Library of Victoria, National Gallery of Victoria and the Melbourne International Biennale. Her academic career included roles at University Art Museum/University of Queensland, University of Melbourne and the Melbourne Institute of Asian Languages and Societies. She was awarded a Doctor of Philosophy (Art History) in 2008 from the University of Melbourne with the thesis Mariko Mori, mapping the universe through contemporary art.