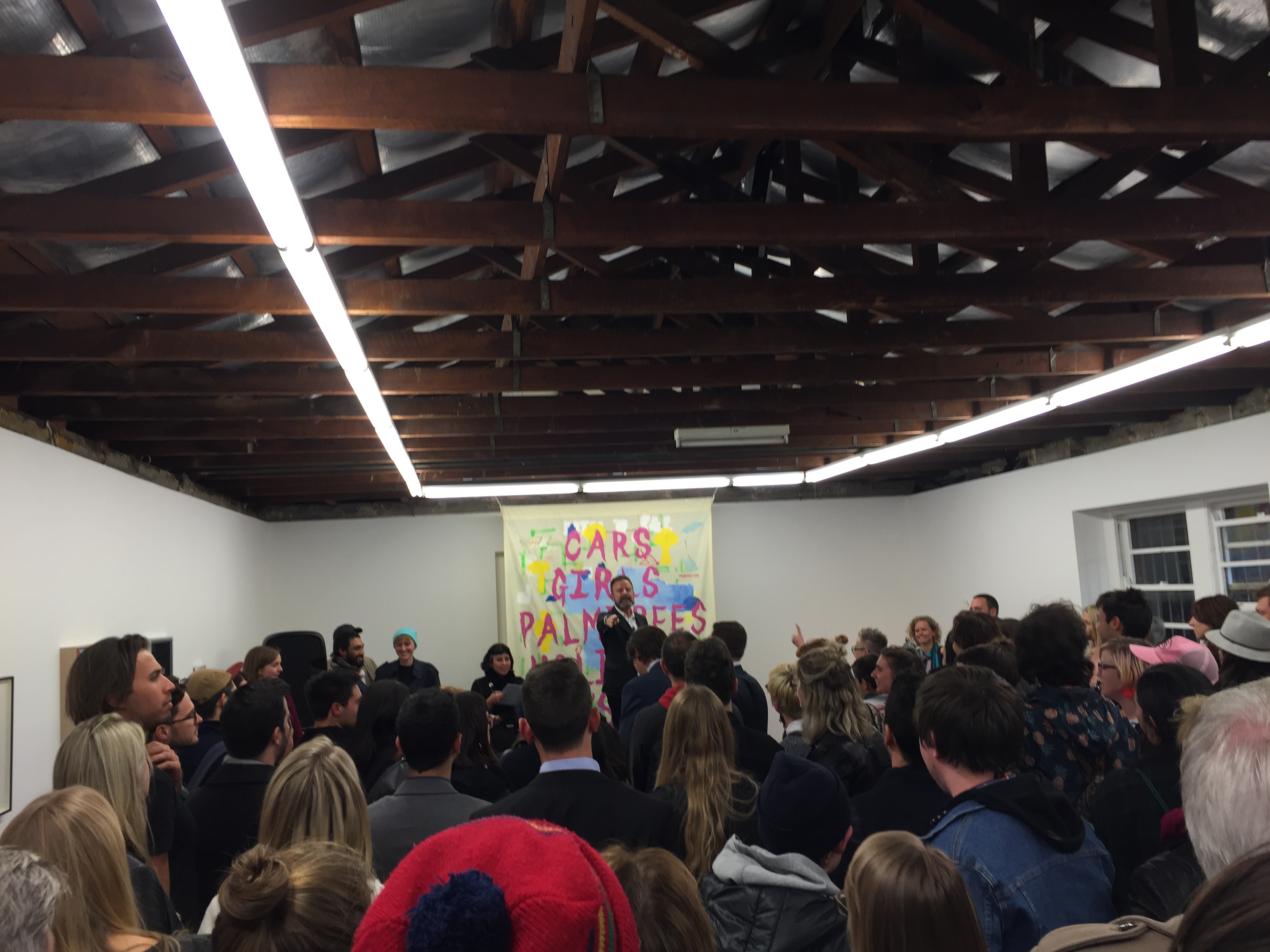 It was a bitterly cold Sydney evening and we were eyeing off the competition and frantically scribbling our names on clipboards. It was the annual Firstdraft auction and we were keen to get our bids in and secure the artworks we had fallen in love with just hours before.
Celebrating their 30th birthday this year, Firstdraft is one of the oldest Artist Run Initiatives (ARI) in Australia. They are proud to exhibit emerging artists and experimental work and their alumni includes staples of the Australian contemporary art world. David Capra, Lynda Draper and Sarah Goffman have all exhibited work or been involved as directors. You can read stories from the last thirty years and view snippets from the archives at the first thirty website.
On top of the exhibition and public program schedule, there is a studio residency program on offer and ongoing programs to support emerging curators and arts writers. As one of just a handful of organisations to receive ongoing federal government funding for the first time this year, Firstdraft are obviously doing something right.
In 2014 they moved to their current home in the Riley St Depot at Woolloomooloo. With four dedicated gallery spaces, a revamped courtyard and hidden studio spaces it's an ideal creative hub and where we spent the evening earlier this month, bidding our little hearts out.
Up for grabs were over 100 works by artists including Claire Healy & Sean Cordiero, Tony Albert, Deborah Kelly and Abdul-Rahman Abdullah. Sold through a combination of silent and live auctions there were more than a few bidding wars and a few M&G staff were parted from their hard-earned cash. It's all for a good cause though as the monies raised help keep programs free for artists and visitors.
And really, who couldn't do with some more art in their life—at a bargain price no less?
If you want to make sure you don't miss out next year, head over to the Firstdraft website and sign up for their e-newsletter. You'll also get updates on the newest shows, events and all the art world news you'd ever need.