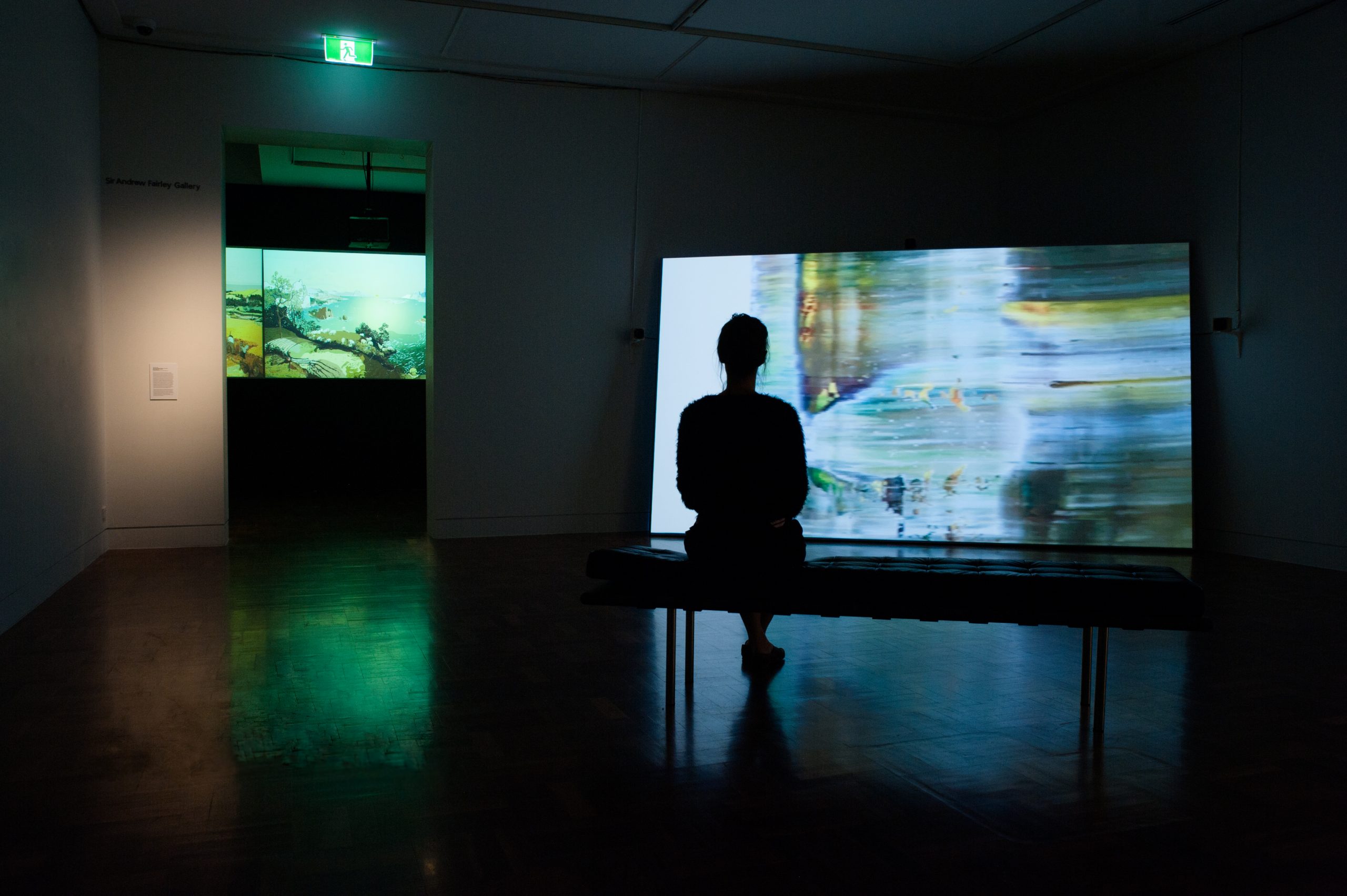 Don't miss the unique and intriguing Arlo Mountford Deep Revolt before we bid farewell to its national tour on 5 February 2021. The exhibition showcases 15 years of Mountford's practice, from 2003 to 2018, with large-scale video installations, kinetic sculptures and animations and travelled to six venues across VIC, WA, NSW, and SA. Even with lockdowns, border restrictions and isolation during 2020, the artist's amusing and strange reflections on art history and pop culture have offered over 30,000 visitors a timely chance to re-imagine the 'real'.
"The exhibition and the works themselves operate on multiple levels through a combination of technical execution, humour, history and self-reflexive response. I feel the 'relatability' present in the works acts as a gateway to engage with the more challenging conversations about what art is and how it might operate".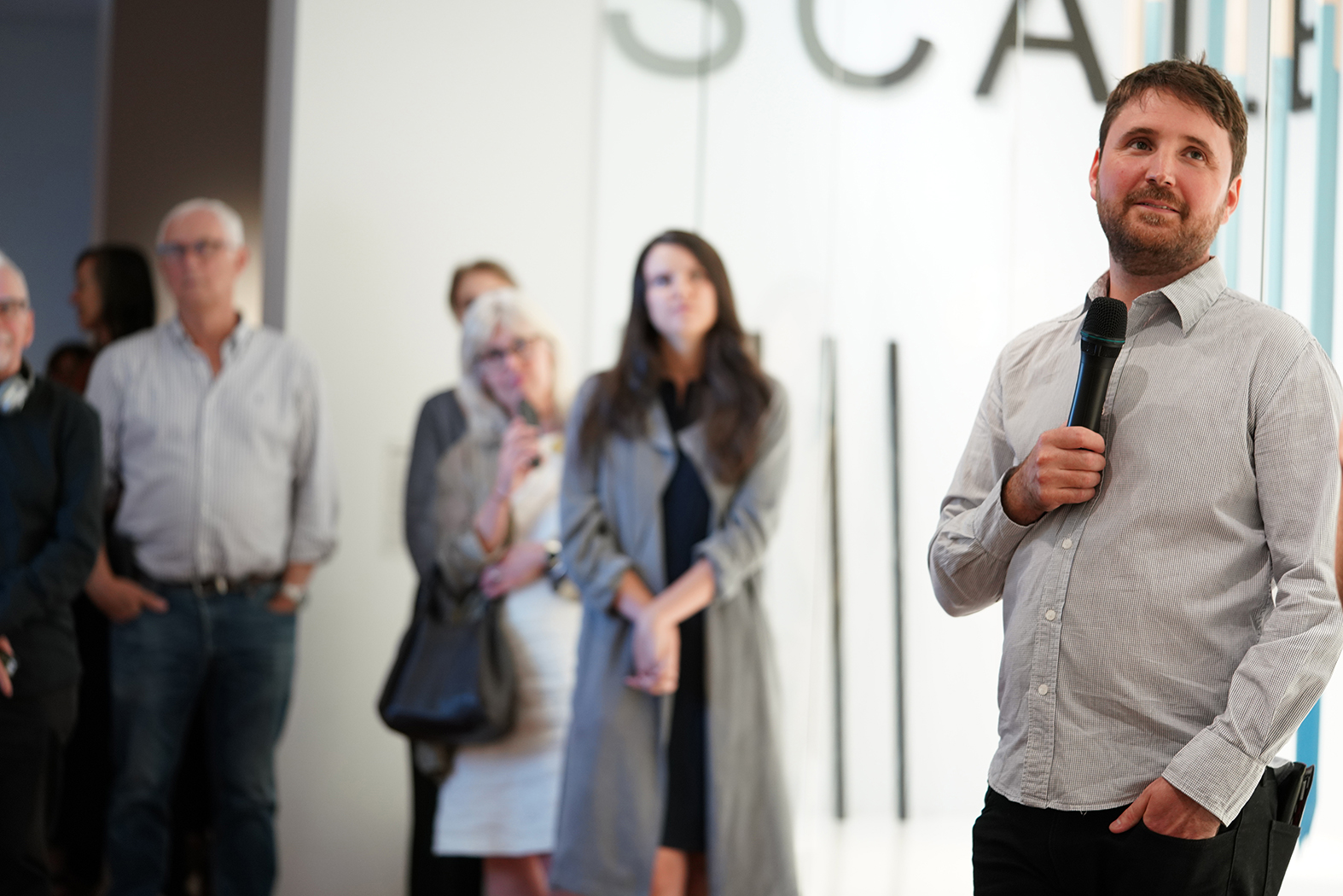 Mountford's fascinating animated films are drawn by mouse on a computer using the simple figure, a graphic often used to identify bathrooms or elevators on way finding signage. He re-creates spaces from the art world, digitally reconstructing the interiors of iconic museums or retracing the brushstrokes of European masterpieces. His figures 'walk' through carefully selected and painstakingly redrawn works from the National Gallery of Victoria's collection in Walking the Line (2013) or lose their battle with 'death' represented by skeletons wreaking havoc against the living in The Triumph (2010), an animated recreation of iconic moral painting The Triumph of Death, by Pieter Bruegel (1562).
Curated by Gina Mobayed, Director of Goulburn Regional Art Gallery and touring nationally in partnership with Museums & Galleries of NSW, Arlo Mountford Deep Revolt reveals the expanse of Mountford's practice, including his recent work 100 years (2016), an animated chronology of 100 appropriated artworks charting the evolution of abstract art since the 'zero point' of Malevich's Black Square in 1915.
"The exhibition exposed many in our audience to contemporary art in a new way."
– Orange Regional Gallery, NSW
For many visitors to the exhibition, this was their first engagement with video as an art form, although for younger audiences the content was also readily accessable and engaging. The multi-layered nature of Mountford's work provided multiple access points for visitors and staff: from popular culture references to 'spot-the-art-history' discussions, venues created new opportunities to question the nature of art and the way their audiences receive it.
"we enjoyed the quirky physicality of the works"
– Visitor, Geraldton Regional Art Gallery, WA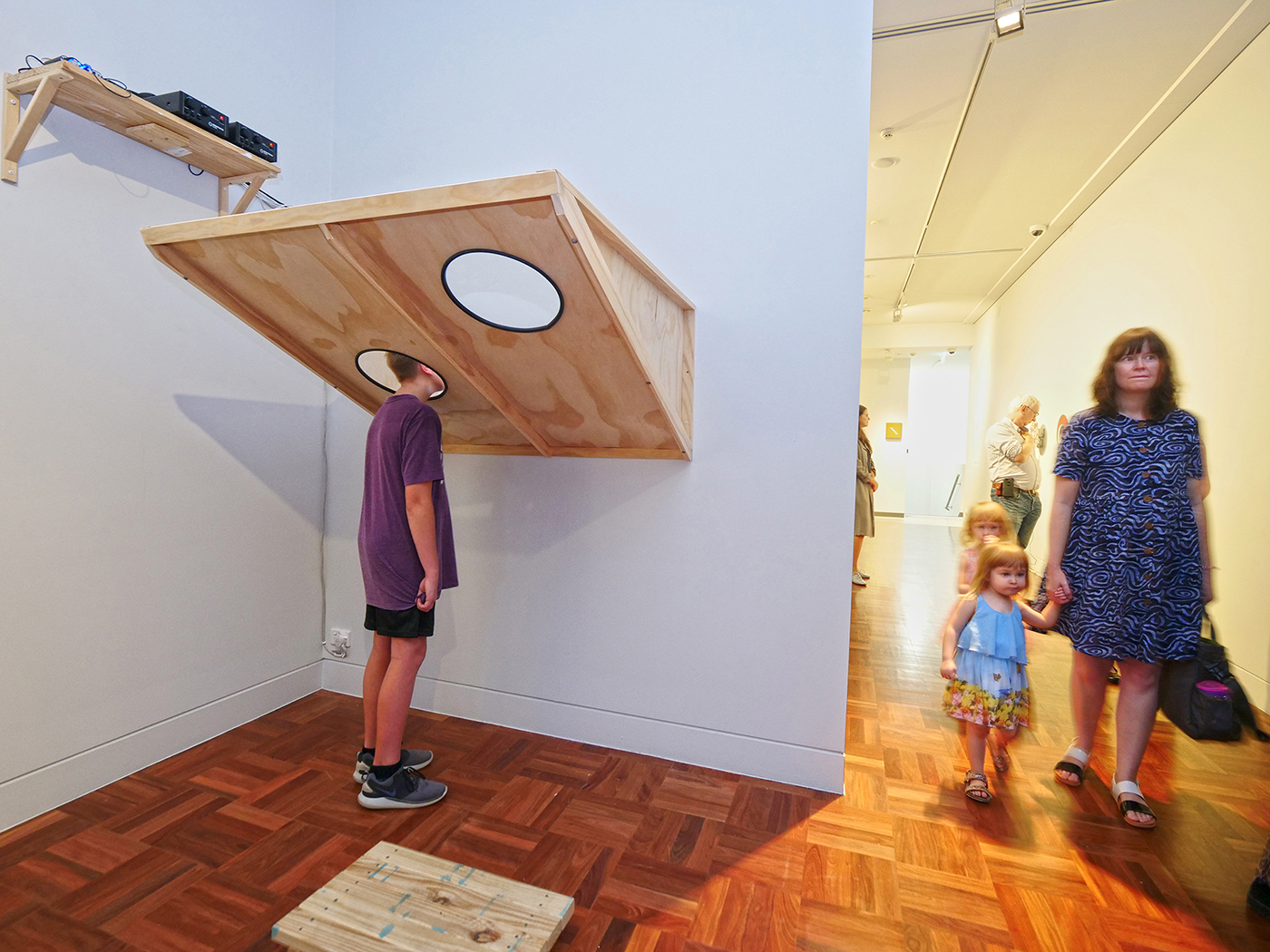 Arlo Mountford also visited venues at the outset of the tour to deliver an Animation Workshop at Orange Regional Gallery, and an Artist Talk at Shepparton. When travel wasn't possible due to pandemic restrictions, Mountford found new ways to digitally connect with regional audiences by creating a new video work for Maitland Regional Art Gallery's Home Delivery program. Mountford has described the tour as a 'rewarding experience'.
"Beautiful", "relaxing energy", "simply fantastic!" "Wonderful" "Fascinating!"
– visitors to Shepparton Art Museum, VIC
"Arlo Mountford, Absolutely Awesome, love it!" "Beautiful, intriguing and exhilarating"
– Visitors to Western Plains Cultural Centre, Dubbo, NSW
Arlo Mountford Deep Revolt closes February 5 at Walkway Gallery, Bordertown, SA. We would like to thank Goulburn Regional Art Gallery for partnering with us, as well as Gina Mobayed for curating this engaging and thought-provoking survey of works, and for her and her team's constant support throughout the tour. We would also like to thank the tour venues and their staff for working with us to present this fantastic show, especially with the challenges caused by the pandemic. Thank you to all for making this difficult time an opportunity to create new forms of engagement for regional audiences. And finally, with great thanks to Arlo Mountford for his work, and for his time, energy and dedication in making this tour so successful.
---
A Goulburn Regional Art Gallery exhibition toured by Museums & Galleries of NSW. This project has been assisted by the Australian Government through the Australia Council for the Arts, its arts funding and advisory body.