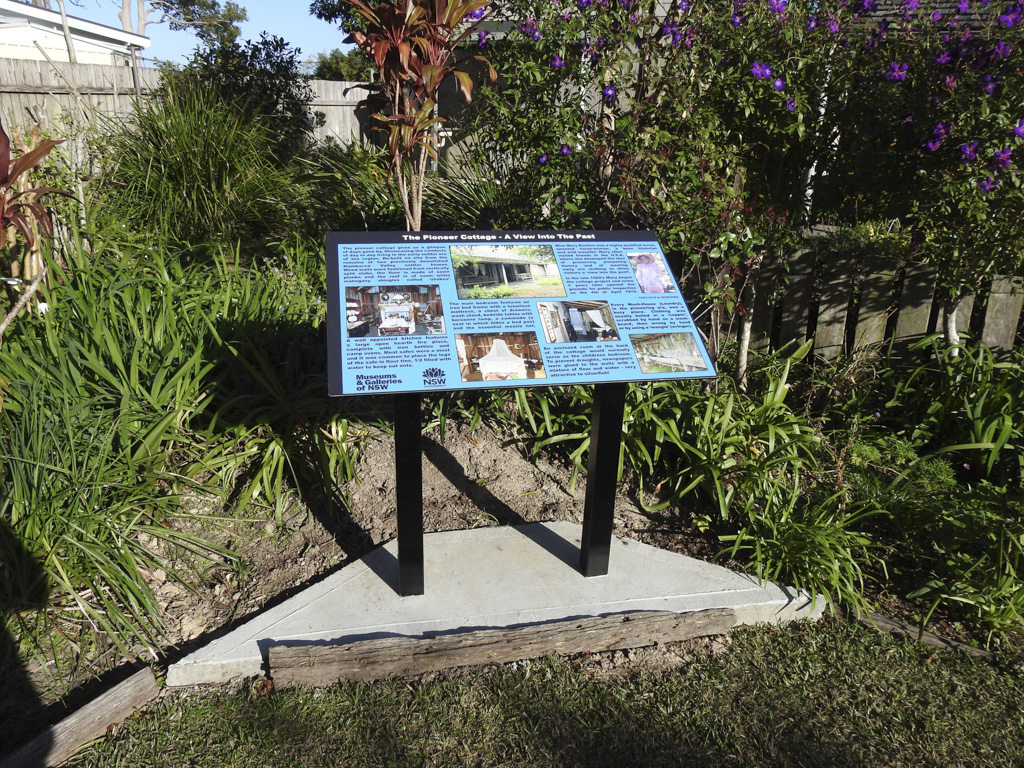 Museums & Galleries of NSW would like to congratulate all the successful applicants in the first round of the Volunteer Museum Small Grants for 2020.
These grants are designed to provide assistance to volunteer community museums and Aboriginal Keeping Places in NSW. Funded by the NSW Government through Create NSW and administered by Museums & Galleries of NSW, the program is designed to provide access to funding, in addition to providing experience in the grant application process.
In this round a wide range of projects have been funded, demonstrating once again the commitment of our volunteer museums to best practice, as well as their imagination and innovation in caring for their collections and their visitors. In particular, we had a large number of projects focused on collection care, including storage and conservation, as well as many focused on new ways of connecting with their audiences especially through digital interpretation.
The successful applicants were:
Australian Golf Heritage Museum
$1,297 – Purchase of signage for the museum frontage and digital and physical signage and panels for the museum interior and displays
Calala Cottage Museum
$1,500 – Conservation of a selection of Closer Settlement Plans, AA Co and PRML Co. posters.
Camden Museum
$1,349 – To purchase and install a digital welcome display at the entrance to the Camden Museum.
Frank Partridge VC Military Museum
$1,626 – To purchase a film and photo scanner and a storage hub to preserve and display museum collection of historic military photos and documents.
Iluka Museum
$614 – To purchase two metal shelving storage units for object and document storage.
Lawrence Museum
$1,815 – To commission the design and signage for an 'Early Lawrence' interpretive display.
Lithgow State Mine Heritage Park and Museum
$1,859 – To develop a multimedia display that features the "Power to Win" short film and artwork from Miners Federation and Australian War Memorial.
Miss Porter's House
$1,782 – To employ a consultant to create a virtual tour of the National Trust House property, Miss Porter's House Museum, in Newcastle.
Nambucca Headland Museum
$1,636 – To purchase archival photograph albums and sleeves
Port Macquarie Museum
$1,279 – To purchase a display case for temporary exhibitions at the Port Macquarie Museum.
Scone Museum
$569 – To update the museum's information through a Museum brochure.
Sulphide Street Railway & Historical Museum
$1,124 – Purchase of TW550 Home Theatre Package for display inside the Silver City Comet.
Tumut & District Historical Society Museum
$355 – To purchase clamshell boxes and tissue paper for object storage.
Wollondilly Heritage Centre and Museum
$942 – To purchase 2 x Disaster recovery supply bins
Yarrawarra Aboriginal Cultural Centre
$1,857 – To purchase archival storage materials for the preservation needs of the paper & photographic collections at Yarrawarra Aboriginal Cultural Centre.
The Volunteer Museum Grant Program is a Create NSW devolved funding program, administered by Museums & Galleries of NSW on behalf of the NSW Government.