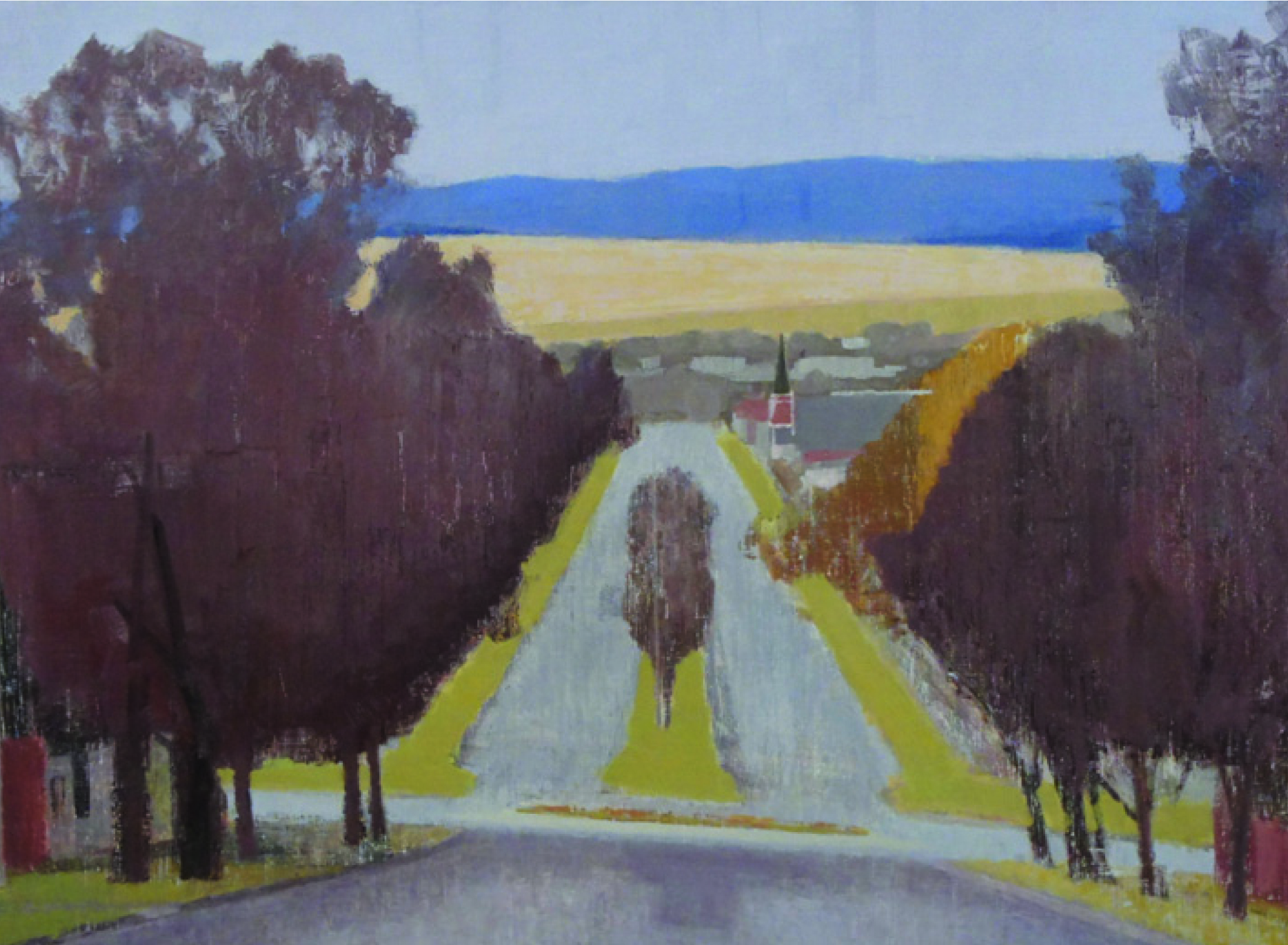 One of the most prestigious and historic art prizes – the Mosman Art Prize is now calling for entries. Paintings should arrive at the Mosman Gallery on Monday 14 July. This popular prize attracts close to 900 entries and the entire Grand Hall of the Mosman Art Gallery is abuzz with the movement of paintings both large and small. At a time when Art Prizes seem to be proliferating all around the country – the Mosman Art Prize has retained its relevance and its popularity.
The judge for this year's competition is Felicity Fenner Senior lecturer and Chief Curator (National Institute of Experimental Arts) at UNSW Galleries, COFA.
The Mosman Art Prize is the longest running and most prestigious municipal art prize in Australia. Winning entries form the basis of the Mosman Art Collection, a valuable and historic collection that surveys Australian painting since 1947.
The Mosman Art Prize is an acquisitive award of $30,000 sponsored by Mosman Council. Previous winners form a roll call of Australian Art luminaries: Grace Cossington Smith, Weaver Hawkins, Francis Lymburner, Nancy Borlase, Lloyd Rees, Guy Warren, John Caldwell, Frank Hinder, Elwyn Lynn, Margo Lewers, Peter Laverty, Earle Backen, Ken Reinhard, Jenny Sages, Noel McKenna, Dong Wang Fan, Elisabeth Cummings, Tim Johnson, Guan Wei, Adam Cullen, Tom Carment, Nicholas Harding, Jasper Knight, Lucy Culliton and Craig Waddell.
Margaret Olley was the inaugural winner in 1947. Rachel Ellis was awarded the Mosman Art Prize in 2013 and the judge was previous 2000 winner Lucy Culliton.
Other Awards:
In addition to the major prize of $30,000, Mosman Council also sponsors the Allan Gamble Memorial Art Prize. An accomplished architect and artist, and Mosman Councillor for 24 years, Allan Gamble was the founder of the Mosman Art Prize. Valued at $3,000 (non -acquisitive), this prize will be awarded to the best painting, which explores the theme of 'the built environment'. The Commendation Prize of $5,000 (non – acquisitive) is sponsored by Henry Bucks, other sponsors include the Fourth Village Providore Young Emerging Artists' Award (under 35 years) $2,000 and the Mosman Art Society Viewers' Choice Award for $1,000.
Important Dates: 2014 MOSMAN ART PRIZE
Monday 14 July Receiving Day for artworks (from 8.00am)
Saturday 19 July Finalists announced
Saturday 26 July Exhibition open for viewing (daily, 10.00am – 5.00pm)
Thursday 31 July Prize Announcements and official opening (6.30pm – 8.00pm)
For further enquiries please contact:
Julie Petersen, coordinator, 2014 Mosman Art Prize j.petersen@mosman.nsw.gov.au
PH: (02) 9978 4186 (Exhibitions and Public Programs Coordinator, Mosman Art Gallery)