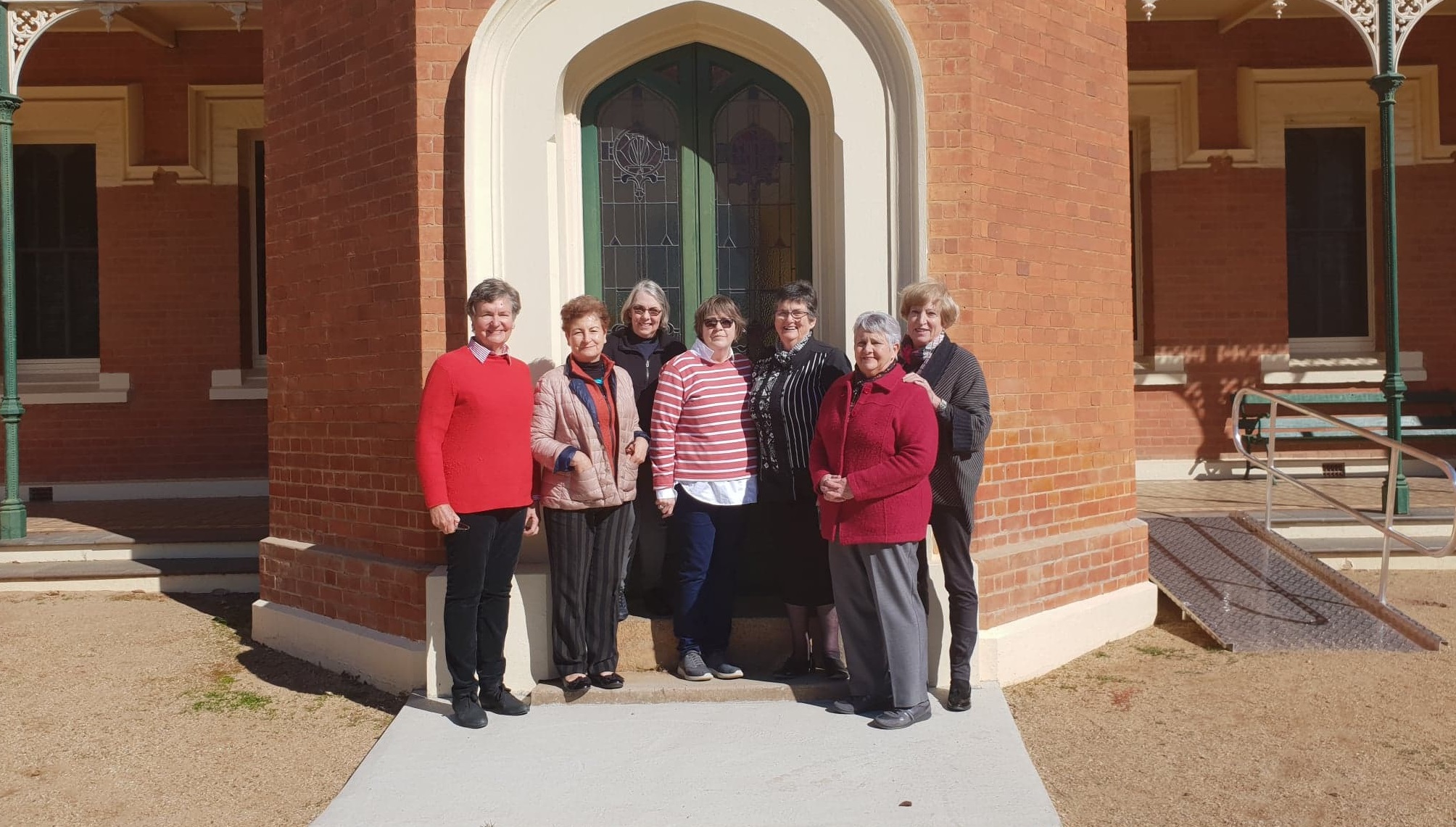 2018 Standards participants at the Mt. Erin Heritage Centre, Wagga Wagga
What's the Standards Program?
The Standards Program is one of our hallmark programs. It's designed to assist small to medium museums and galleries to operate sustainably.
Through a process of self-review and external feedback, your museum can assess your practices and policies against minimum standards developed for public museums and galleries.
The program aims to establish a long-term network for sustainable community museums and galleries as well as acknowledge the hard work undertaken by volunteers and paid staff to maintain Australian heritage.
How does it work?
The National Standards Taskforce is a national body that developed the National Standards for Australian Museums and Galleries. The Standards are focused on key areas of activity common to organisations that care for collections and provide collection-based services to the community.
The National Standards have been developed with the aim of supporting Australian museums and galleries in carrying out their day-to-day activities, meeting their responsibilities to their various stakeholders, attracting support, and achieving their other organisational objectives.
These are based on international standards and adjusted for practicality and Australian conditions.
M&G NSW is a member of this taskforce and works with organisations on the ground to improve museum standards across NSW.
Who can be involved?
The  Standards Program is offered state-wide and interested organisations can apply via an Expression of Interest. This will allow us to tailor schedules to better suit each organisation and to pick up those who missed out when the program was in their region. We also offer a Level 2 program for those who want to continue to improve aspects of their management, collection care and visitor experience.
Interested? Contact our Museum Program and Collections Manager.
"The Standards program is a very worthwhile program. It's a holistic approach to your entire organisation. The advice is very practical and easy to implement." – Fleet Air Arm Museum, Nowra (2017 Standards Participant)
"This is a really worthwhile project which shifts the focus from the pressing day-to-day activities of all museums to thinking more broadly about planning, strategy, sustainability, strengths and gaps." – Miss Porter's House (NSW National Trust), Newcastle (2017 Standards Participant) 
Don Bretherton, President, Merimbula-Imlay Historical Society, discusses why they chose to participate in the
Standards Program again having completed it previously in 2011.