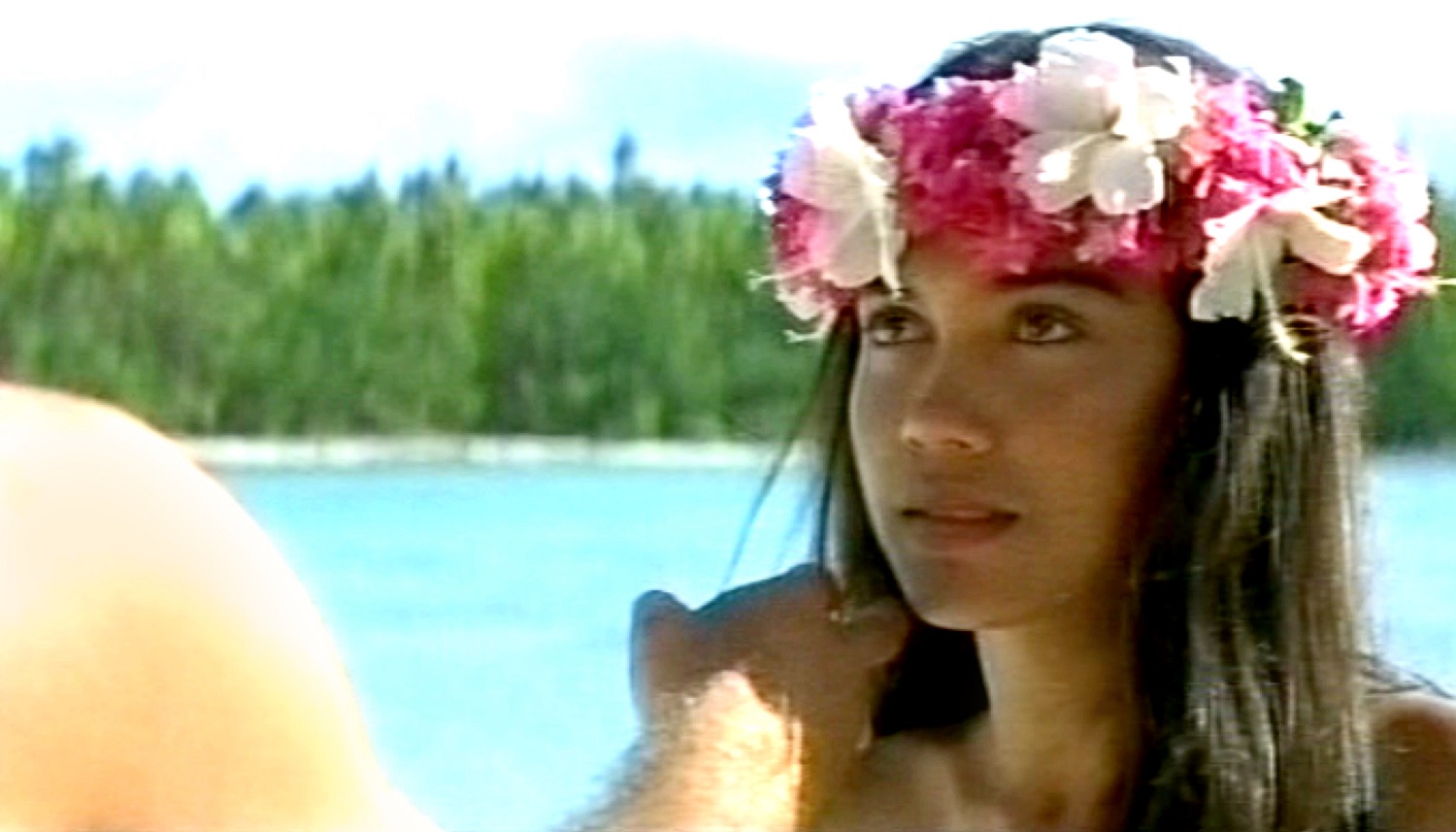 Tracey Moffatt & Gary Hillberg
---
ABOUT
Montages: The Full Cut 1999–2015 presents the full suite of 8 montage films by artist Tracey Moffatt and collaborator Gary Hillberg. Presented together for the first time, the exhibition spans 16 years of the artist and editor's collaborative practice and includes their most recent work, The Art (2015).
The exhibition is an ode to cinema and to the cinematic form, offering unprecedented insight into the stereotypes that populate our collective cultural imagination. In this suite of montages, Moffatt and Hillberg source footage from Hollywood films, tapping into the humour and pathos of universally shared subjects like art, revolution, love and destruction.
Moffatt's recent appointment as Australia's representative artist at the 57th Venice Biennale in 2017 is testament to the timeliness in presenting this significant body of work.
Visitors have commented:
"Interesting concept – engrossing experience"
Wanneroo Library and Cultural Centre, WA
"Radical!"
Bathurst Regional Art Gallery, NSW
"Tracey Moffatt & Gary Hillberg awesome, could watch all day"
Goulburn Regional Gallery, NSW
"Enthralling"
Artgeo Cultural Complex, WA
---
ABOUT THE ARTISTS
Tracey Moffatt uses a combination of film, video and photography to dismantle conventions of storytelling in a vividly Australian context, drawing on her own life experiences to explore issues of gender, race, sexuality and identity. Using a deliberately stylised artifice that references the history of art and photography, Moffatt's body of work nevertheless transcends the specificities of Australian suburban living and the harshness of life in the outback to communicate meanings of universal significance – reflected in her established international reputation, which has garnered a global market for her work.
Moffatt (b. 1960) graduated from a visual communications degree at Queensland College of Art in 1982 and first gained attention with her films Night Cries (1990) and beDevil (1993), which were selected for the Cannes Film Festival. Comprehensive survey exhibitions of Moffatt's work have been held at the Museum of Contemporary Art, Sydney (2003–4), the Hasselblad Centre in Goteborg, Sweden (2004) and the Art Gallery of South Australia, Adelaide (2011). In 2006, the artist had her first retrospective exhibition Tracey Moffatt: Between Dreams and Reality at Spazio Oberdan, Milan. A major monograph, 'The Moving Images of Tracey Moffatt', was published by Charta Publishers, Milan in 2007.
Moffatt's work is held in major collections across Australia including at the Museum of Contemporary Art, Art Gallery of New South Wales, National Gallery of Victoria, Art Gallery of South Australia, Art Gallery of Western Australia, National Portrait Gallery and Queensland Art Gallery. Internationally, her work is held at institutions across the USA including the Museum of Modern Art, New York; Guggenheim Museum, New York; and Museum of Contemporary Art, Los Angeles; at the Tate, London, as well as public and private collections across Europe and Asia. She was the recipient of the 2007 Infinity Award for Art by the International Centre of Photography, New York, and will represent Australia at the 57th Venice Biennale in 2017. Moffatt is represented by Roslyn Oxley9 Gallery, Sydney.

Gary Hillberg received a Certificate of Proficiency, Film and Television Editing from AFTRS in 1981 and has been working as an experimental filmmaker and music video producer since the late 1980s.
Hillberg has edited three commercial films: With Time to Kill (1984), Broken Highway (1993), and Hayride to Hell (1995) as well as collaborating with Tracey Moffatt on the montage series.
Hillberg presents regular movie reviews on RRR Melbourne's weekly Film Buff's Forecast. He currently lives and works in Melbourne, Australia.
---
ITINERARY
| | |
| --- | --- |
| Shepparton Art Museum, VIC  | 28 January – 19 March 2017 |
| Blacktown Arts Centre, NSW | 23 February – 22 April 2017 |
| Wagga Wagga Art Gallery, NSW | 6 May – 2 July 2017 |
| Wanneroo Library and Cultural Centre, WA | 14 July – 26 August 2017 |
| Newcastle Art Gallery, NSW | 2 September – 5 November 2017 |
| Casula Powerhouse Arts Centre, NSW | 11 November – 3 December 2017 |
| Bathurst Regional Art Gallery, NSW | 8 December 2017 – 28 January 2018 |
| Goulburn Regional Art Gallery, NSW | 2 March – 14 April 2018 |
| Lismore Regional Gallery, NSW | 7 April – 27 May 2018 |
| Anne & Gordon Samstag Museum of Art, SA | 15 June – 31 August 2018 |
| Toowoomba Regional Art Gallery, QLD | 7 July- 26 August 2018 |
| Umbrella Studio Contemporary Arts, QLD | 9 November – 16 December 2018 |
| ArtGeo Cultural Complex, WA | 20 December – 29 January 2019 |
| Broken Hill Regional Gallery, NSW | 10 May – 14 July 2019 |
| Swan Hill Regional Art Gallery, VIC | 11 October – 1 December 2019 |
| Wollongong Art Gallery, NSW | 7 December 2019 – 1 March 2020 |
| NorthSite Contemporary Arts, Cairns, QLD | 2 March – 8 May 2020 |
| Art Gallery of Ballarat, VIC | 4 October 2020 – 7 March 2021 |
---
 RESOURCE
---
Montages: The Full Cut, 1999 – 2015 was curated and developed by Artspace, Sydney and is touring nationally in partnership with Museums & Galleries of NSW