Anna Louise Richardson | The Good
The Good is a major new solo exhibition by artist Anna Louise Richardson whose practice is centred around rural life, embedded in the experience and drama of everyday reality. Working primarily in charcoal and graphite, Richardson's work explores ideas of intergenerational exchange, parenthood and identity based on her experiences of living and working on a multi-generation beef cattle farm in rural Australia.
The Good emerges from Richardson's broader investigations into the complex relationships between humans and the natural world, tinged by grief and the competing demands of nurturing new life. In a world increasingly defined by division and hardship, Richardson's work points to the necessary act of radical optimism needed to seek goodness in all things.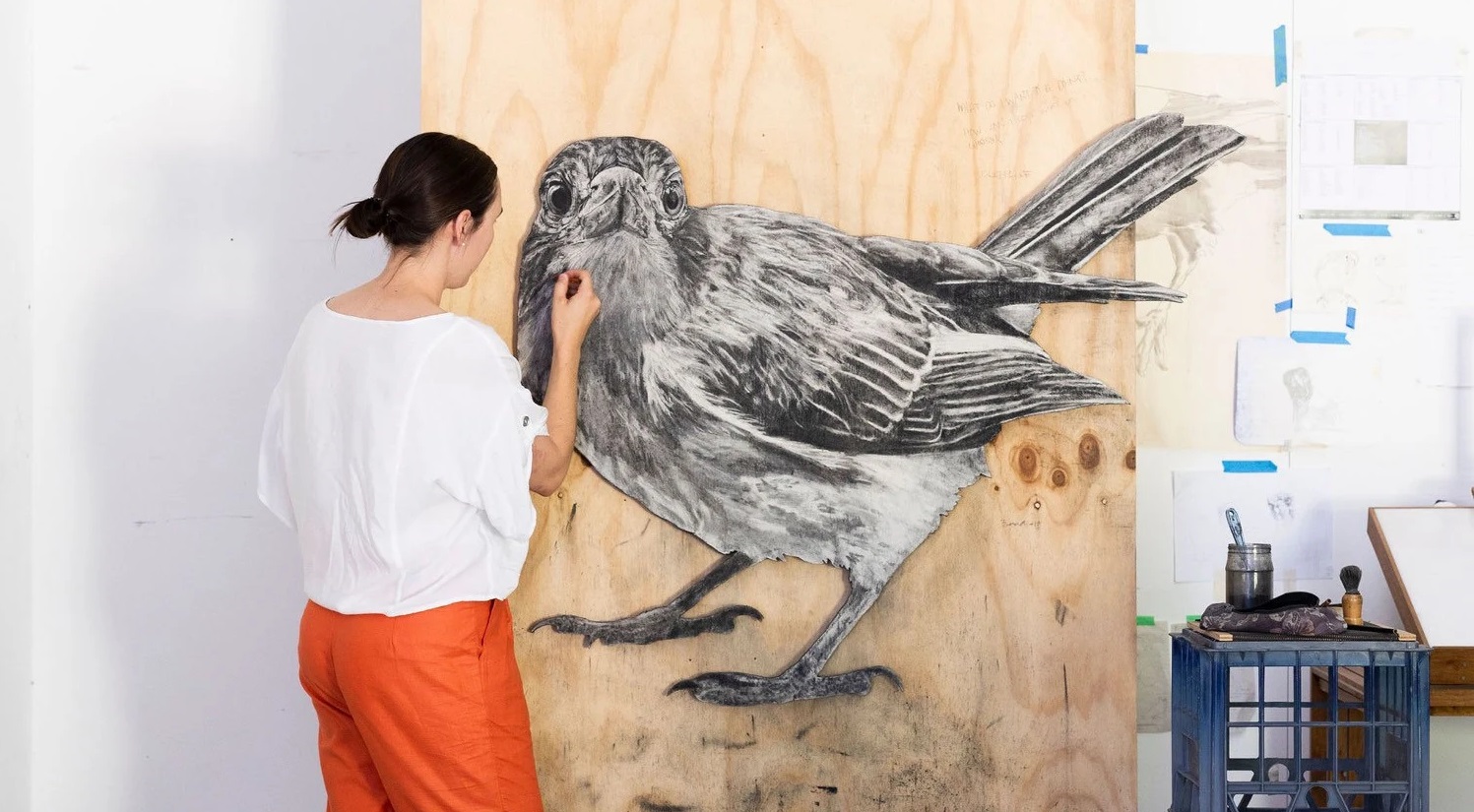 About the Artist
Anna Louise Richardson is an artist and freelance curator investigating rural Australian identity and associated mythologies. Richardson works primarily in charcoal and graphite on cement fibreboard, using a realistic approach, flattened perspective, cut-out shapes and manipulated scale to amplify the subject matter.
Her artistic practice reveals ideas of intergenerational exchange, parenthood and signifiers of identity based on her experiences of life in rural Australia living and working on a multi-generation beef cattle farm. The complexities of human relationships with the natural world and the intergenerational qualities of these relationships are driving themes throughout her practice. Richardson's work depicts animals as a recurring motif to examine shared values on the role of animals in culture, commerce and ecology and how these are shaped through different narratives.
Richardson shares a studio on the farm with her husband Abdul-Rahman Abdullah – a Malay/Australian Muslim artist whose sculptural practice draws on the narrative capacity of animals to explore the intersection of politics, cultural identity and the natural world. Their three children are the seventh generation to grow up on the property. Richardson's work is often autobiographical, revealing intergenerational connections with the land. Her parents manage the farm business, and her late mother was a veterinarian, artist and furniture designer maker who ran Megan Christie Designs from a converted shearing shed studio.
Richardson holds a Bachelor of Fine Arts from Curtin University of Technology, Perth and has been a practicing artist since 2014.
About Wagga Wagga Art Gallery
Situated in the heart of the city, Wagga Wagga Art Gallery is an innovative public art gallery with facilities which include several large spaces for temporary exhibitions, located in the architect-designed Civic Centre, and incorporating a stand-alone gallery to exhibit the National Art Glass Collection.
The Wagga Wagga Art Gallery exhibits an exciting range of touring shows and locally developed exhibitions from the Gallery's extensive collections, as well as the work of Riverina based artists. The Gallery is also the home of the Margaret Carnegie Print Collection and the National Art Glass Collection.
The Wagga Wagga Art Gallery acknowledges the traditional custodians of the land, the Wiradjuri people, and pays respect to Elders past, present and future and extends respect to all First Nations Peoples in Wagga Wagga.
About The Condensery
The Condensery | Somerset Regional Art Gallery is located in Toogoolawah, Queensland, Australia. A unique cultural precinct, formerly home to the Nestlé condensed milk factory packing facility. It was officially opened to the public on 2 December 2015.
Located within the Somerset region, encompassing the land of the Jinibara, Jagera, Ugarapul, Yuggera and Kabi Kabi peoples, The Condensery is a producer and presenter of contemporary visual arts content. The Condensery is committed to showcasing work by living artists that diversifies the experiences, knowledge and capacity of their community and visitors. Through the presentation of exhibitions, arts education and public programs, The Condensery has become a creative and cultural hub for community and visitors alike.
Owned and operated by Somerset Regional Council, the gallery supports local creatives through employment and exhibitions, and provides access to creative development opportunities for all.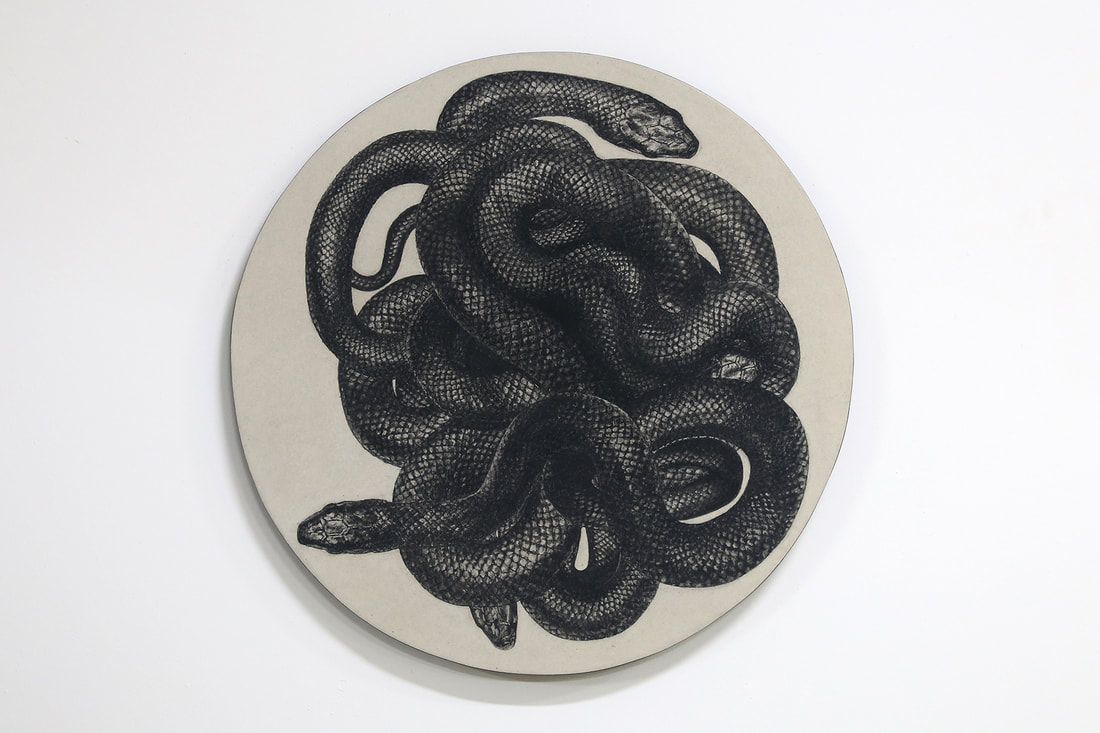 ---
Exhibition Available
The Good comprises a new body of work by artist Anna Louise Richardson. An education resource with curricular links will accompany this tour. There will also be activities designed by the artist to engage pre-school and primary school aged visitors. An important part of this exhibition will be creating ways for the local community to connect over a shared meal.
If you would like further information, please contact our team:
Olivia Welch
Exhibitions Manager
oliviaw@mgnsw.org.au | 0437 172 451
Susan Wacher
Funding & Programs Manager
susanw@mgnsw.org.au | 0411 530 006
Ashleigh Reardon
Exhibitions Coordinator
ashleighr@mgnsw.org.au | 0408 642 470
---
Curated by Rachel Arndt & Dr Lee-Anne Hall. A Wagga Wagga Art Gallery, The Condensery and Museums & Galleries of NSW touring exhibition. Supported by the Australian Government's Regional Arts Fund.