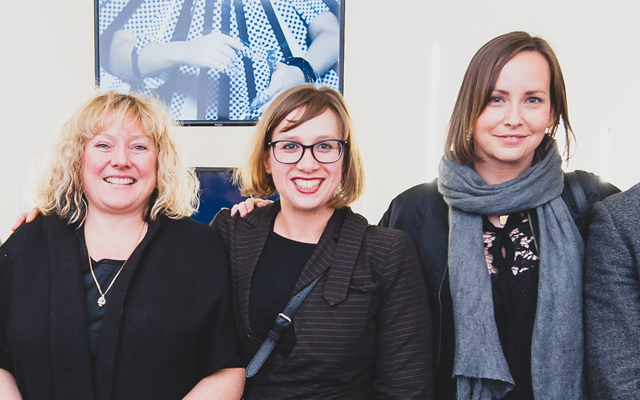 This week we farewell Madeleine Brady who has for the past two years worked as our Gallery Programs and Touring Exhibitions Coordinator. Maddie has been a valued member of the team, instrumental in the delivery of tours such as Justene Williams: The Curtain Breathed Deeply and Creative Accounting currently on the road. Maddie brought a helpful, methodical and highly efficient approach to her work which has earned her the respect of her colleagues and associates alike.
Many will also remember Maddie from her prior position in Communications where she developed branding for the organisation and helped transition M&G NSW to our new website.
Following a European sojourn, Maddie moves on to an exciting new role in exhibitions and touring with Sydney Living Museums and we wish her all the best.