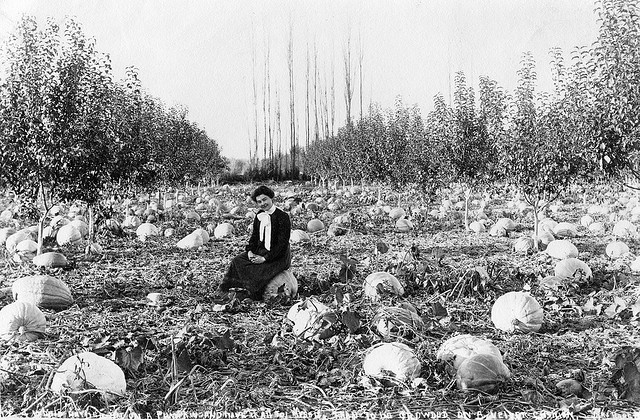 The State Library of NSW recently held a Digitisation seminar for the GLAM sector. The seats were booked out well ahead of indicating strong interest in all things digital.
The keynote presentation, The Power of the Network was delivered by Rachel L Frick, Director of Business Development at the Digital Public Library of America.
This was an entertaining and informative presentation about the rationale for the development of the DPLA, how it operates and the challenges it hopes to overcome in order to meet their goal of "bringing together the riches of America's libraries, archives, museums, and cultural heritage sites, and making them freely available to students, teachers, researchers, and the general public."
The DPLA is a portal for discovery, similar to the National Library's Trove and featuring millions of items from collections across the United States and containing materials from around the world. It's also a platform that allows those materials accessible via the DPLA website and through innovative and creative apps and other sites.
Their Strategic Plan 2015-2017 notes that they have grown from 2.4 million items from 500 donating institutions at launch, to surpass 7 million items from over a thousand donating institutions, in one year! Public libraries and university libraries are the major content contributors, but museums and historical societies are the next biggest contributors.
Frick's presentation raised two related issues that led to further discussion in question time: rights statements and the risks vs. the benefits of opening collections to multiple users by assigning Creative Commons and other open rights permissions.
A survey of their digital content found that DPLA has over 26,000 different rights statements assigned to items making it extremely difficult for the public to discern which materials can be freely reused for a homework assignment, shared on a blog or in social media, or combined with other materials for non-commercial or commercial purposes.
Members of the public want to be able to search for images and digital content that they are able to use. Over the next three years, DPLA's goal is to reduce this to a manageable number, maybe 15-20, mapped to internationally recognised standards. Currently only 3% of the digital items accessible through the DPLA website is under Creative Commons and another 3% sits in the Public Domain.
… they have grown from 2.4 million items from 500 donating institutions at launch, to surpass 7 million items from over a thousand donating institutions, in one year!
Following the presentation, Dr Kate Evans, Historian, researcher and ABC broadcaster, chaired a panel discussion. Panellists included:
Timothy Hart, Director, Public Engagement, Museum Victoria
Shaun Rohrlach, Director Access Programs, National Archives of Australia
Kirsten Thorpe, Manager Indigenous Services, State Library of NSW
The panel discussion started with Dr Evans inviting each panellist to respond to the concept of a digital public library for Australia. All were in favour of the 'hub' model that DPLA is based on and pro openness and sharing, but Tim Hart questioned whether the concept of a Digital Public Library might be limiting.
The panellists raised and responded to a number of issues, including the need to retrain staff to catalogue for the network; the change needed is to focus on 'aboutness', in other words, what collections are about, rather than what they are made up of. This should enable collections to be more discoverable.
The value of opening collections through making high-res images available to engage new and younger audiences was reinforced through examples such as the Rijksmuseum and the Walters Art Gallery in Baltimore.
And finally, the vexed issue often expressed by volunteer-run museums; the fear that putting images online will put objects at risk of being stolen. The panel's response – objects are already being stolen; there is little to lose from being generous and much to gain.
Stay tuned for our Fact Sheet focusing on Usage Rights in the Digital Environment.