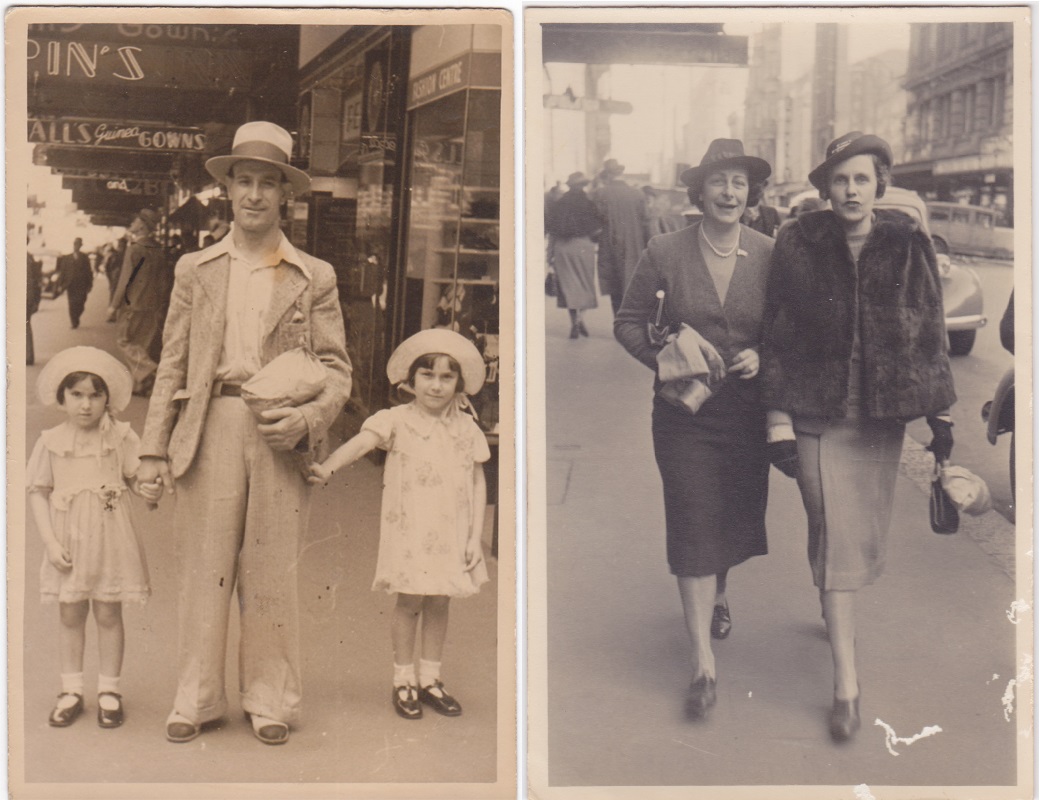 Do you remember the candid street photographers of the 1930s–60s?
Do you have some of these photos in your family albums?
Thousands of these candid street photographs were taken each day, capturing people from all walks of life against the background of our cities and suburbs.
Sydney Living Museums are currently in the process of developing an exhibition with photomedia artist Anne Zahalka for the Museum of Sydney. The exhibition will showcase faces and stories of the community through the historic record of street photography. Between the 1930s and 1960s thousands of candid photographs were taken daily by photographers stationed around Sydney and greater NSW, capturing pedestrians who could then purchase their photograph from developers around the city.
We are looking for:
Original street photographs from the 1930s to the 1960s. If you have any photographs to contribute please send a good-quality scan along with any information about the photo by the end of October 2017.
We are also interested in:
Hearing from past street photographers or anyone who worked in the photographic studios processing or selling the photos the tickets that were handed out by the photographers, the envelopes the photos came in and other associated objects.