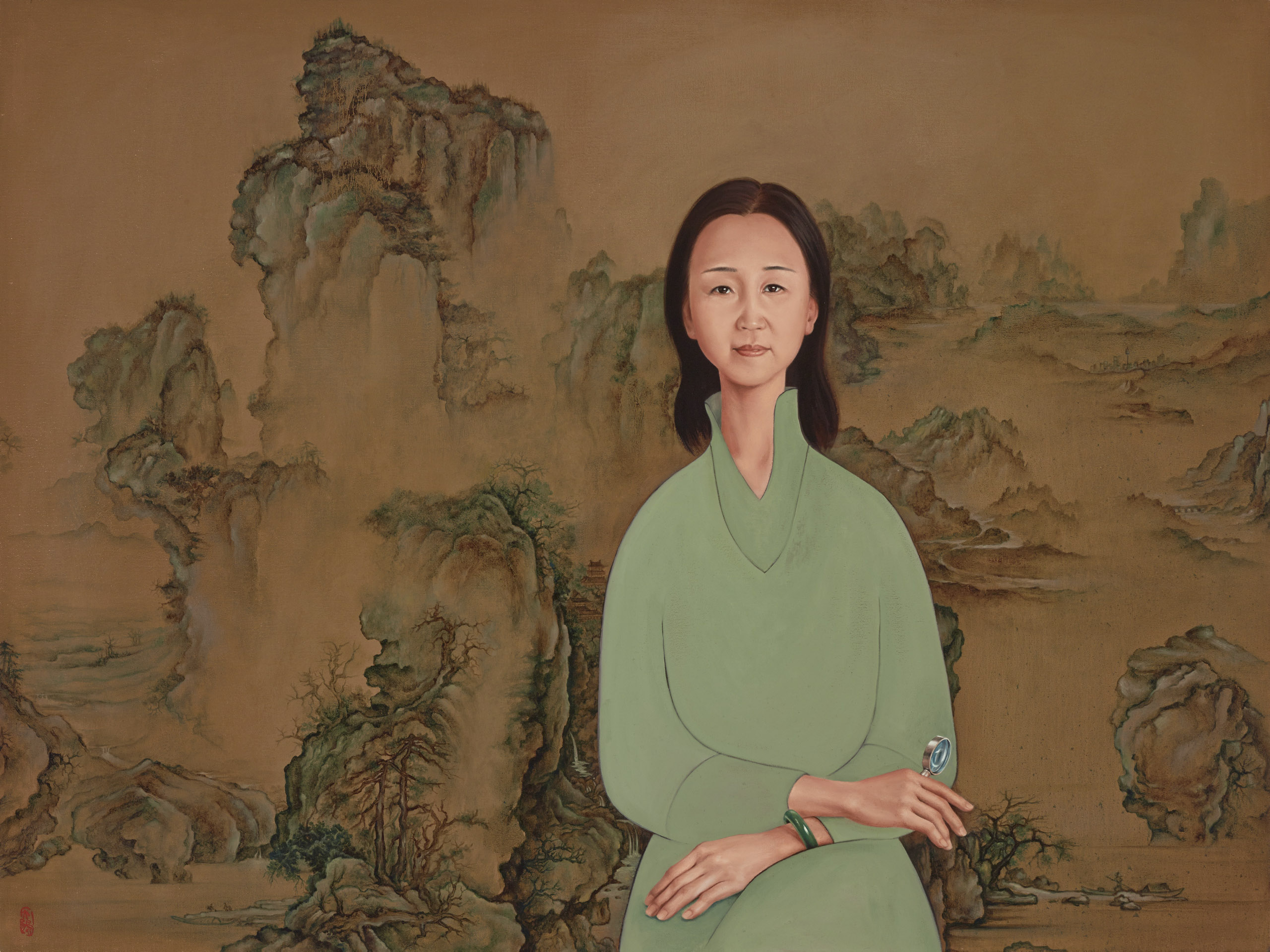 Archibald season is back for its 94th innings. This year, 47 finalists have made it to the walls of the Art Gallery of NSW, and the hotly anticipated announcement is due on Friday.
It's difficult to know whether, when J.F. Archibald established the prize, he knew that he had pushed the launch button on what would become the nation's most popular portraiture competition.
Each year ads for the Archibald Prize exhibition cleverly refer to it as "The face that stops a nation", but it could equally be dubbed "The competition that turns everyone into an art critic" – perhaps not as catchy, but true all the same.
As soon as the finalists are revealed, we're obsessed with picking the piece that will take home the title. And when the winner is finally named, we'll hotly debate whether the judges got it right.
So, which artist will take out this year's Archibald Prize?
Last week Bruno Jean Grasswill was named the winner of the Packing Room Prize for his colour-filled portrait of actor Michael Caton. You might expect that this would make him a front-runner for the 'Big One', but the Art Gallery of NSW Trustees and the good folk of the packing room have never seen eye to eye on such matters. Since it was first awarded in 1991, the Packing Room Prize and the Archibald Prize have never been awarded to the same portrait.
Likewise, winning the Archibald Prize is no guarantee of taking out the People's Choice Award. The public and the Trustees have only agreed in two instances: in 2004 in relation to Craig Ruddy's painting David Gulpilil, two worlds and in 1988 when Fred Cress won both awards for his portrait of John Beard.
But what do the real art critics reckon? Sydney Morning Herald critic John McDonald thinks Mitch Cairns' Peter Powditch and Nigel Milsom's portrait of barrister Charles Waterstreet are serious contenders. But even McDonald admitted in a Sydney Morning Herald article that, "the Archibald is not immune to surprises." No doubt other critics have different theories as to who will win.
In addition to the horses, the dogs, the footy, the cricket, Aussie art lovers can also have a punt on who will win the Archibald this year.
And what of the bookies? Yes, you read correctly. In addition to the horses, the dogs, the footy, the cricket, Aussie art lovers can also have a punt on who will win the Archibald this year.
The favourite on one betting site is 'Nigel Milsom's Judo House pt. 6 (The White Bird') at while another bookmaker reckons that Julian Meagher's portrait of Daniel Johns has the prize in the bag. Saving your pennies for an Archibald exhibition ticket might be a better bet at this stage.
But just when I thought it couldn't get any more confusing, I came across this analysis of last year's prize. Packed full of info graphic features that will waste more time than your lunch break allows, this ABC website will send you into matrix rapture assessing the attributes of previous winners: use of colour, style, medium, the choice of subject, artists' background, canvas size and orientation. According to the ABC's number crunchers, Jason Benjamin's portrait of musician Tim Rogers should have won the Archibald for 2014. But it didn't.
And if you compare Aunty's pick with last year's winning portrait, Fiona Lowry's depiction of architect Penelope Seidler, it becomes clear that even the most mathematical of approaches will rarely get it right.
When it comes to the Archibald, it seems that the only real certainty is that it will always keep its audience guessing. For what it's worth, my money is on Carla Fletcher's vivid depiction of Jenny Kee.
PS: Oh, and don't forget you can follow the conversation on Facebook and Twitter using: #archibald2015
Meet Kat Crossley; law graduate, writer, florist, and museum and gallery lover. We call her Gallerina, and she's one of our Roving Reporters. She'll be giving us her insights every month in M&Gazine as she flounces around the state from museum to gallery, so stay tuned. You can find her on Twitter at @kat_crossley or exploring an exhibition near you.