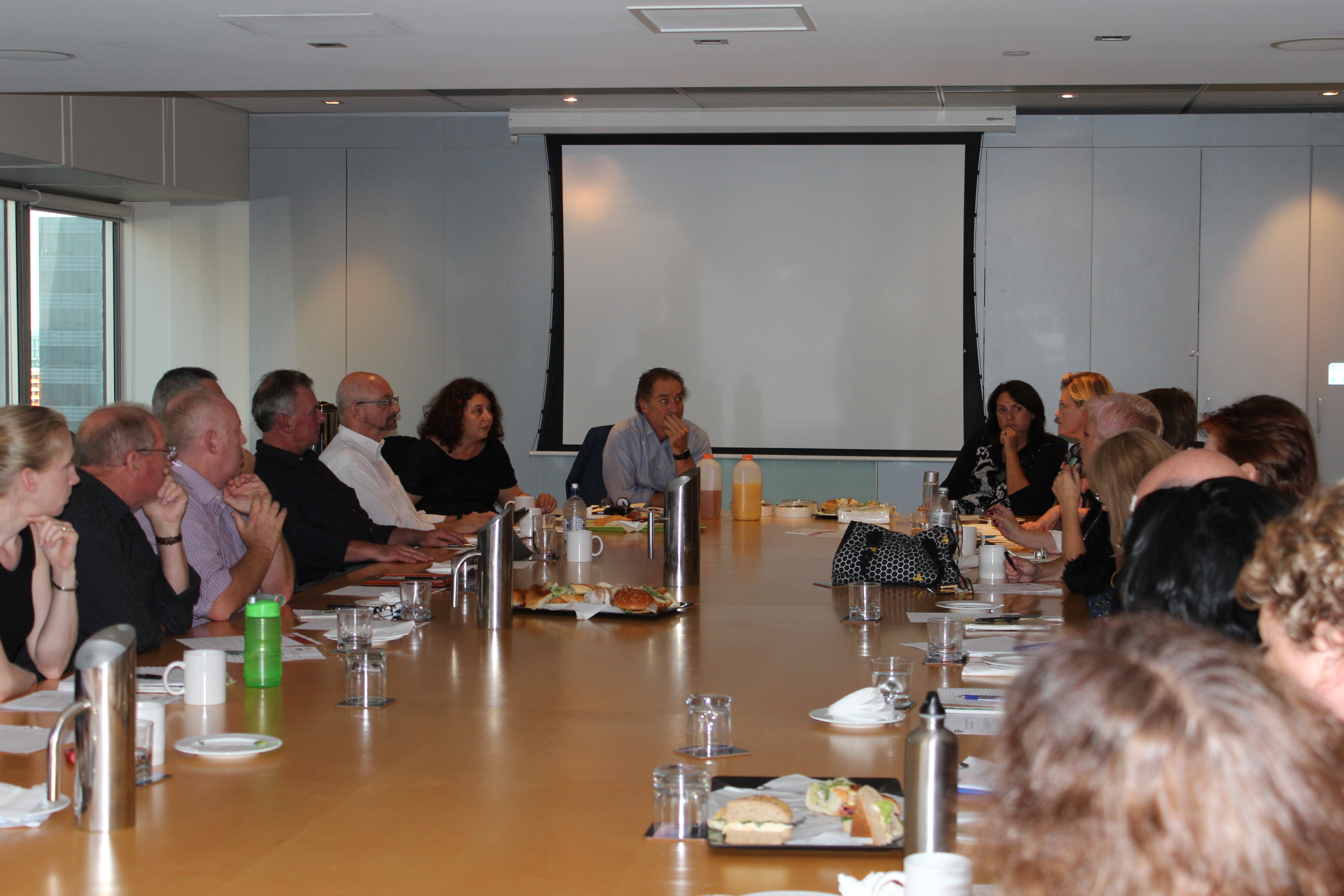 Last week we were pleased to partner with Local Government NSW (LGNSW) to present the second NSW Local Government Museum Managers Round Table.
To kick things off, Sally Watterson, LGNSW Project Manager Arts & Culture, led a discussion to confirm our shared commitment to the meeting and belief in its effectiveness as a way of bringing together museum workers employed by local councils throughout NSW. Sally then touched on sector implications of the Fit for the Future amalgamation process currently unfolding and also discussed some initial findings of ongoing research she is conducting on how local councils deliver arts and culture.
I took the opportunity to encourage all present to consider applying to Arts NSW (if not already) for project and program funding in the forthcoming round. I also flagged that the meeting might consider a more formal relationship, similar to Regional Public Galleries NSW. It was agreed to further address this at the next meeting and that in the meantime models and membership criteria be further canvassed and considered. It was proposed that the next meeting be held in conjunction with a planned professional/skill development day being planned for early 2017, in partnership with The Australian Museum.
All present expressed the view that the opportunity to meet was invaluable, if only to network and discuss shared issues and concerns, but also as it grew a sense of collegiate association and sharper advocacy.