Meet Into the Blue, our newest Roving Reporter. With a 10 year background in the arts industry as Curator and Exhibition Manager with some of the big names like Art Basel, Sydney Biennale and The Brisbane Powerhouse, Into the Blue brings us news from the the top of the hill and beyond.
Just in time for spring, the Blue Mountains City Art Gallery will open its doors to a major exhibition, interpreting nature as source of inspiration for fashion, accessory and textile designers.
Flora and Fauna: The Nature of Fashion draws garments and accessories from The Darnell Collection, a world-renowned, private collection of international couture and Ready-to-Wear, spanning three centuries. The exhibition presents a line-up of national and international designers such as Dior, Dolce & Gabbana, Pucci, Ungaro and Manolo Blahnik alongside Australia's Beril Jents, Jenny Kee, Lisa Jackson, Akira and Easton Pearson.
Showcasing how fashion designs are influenced by the shapes, colours and texture of the natural world, the exhibition was curated in six categories: Lace; Embroidery; Embellishment; Printed Textiles; Woven and Textured Textiles; and Flora and Fauna as Material.
Exhibits highlights include an arsenic dyed French bodice and skirt circa 1845-1848, an indigo-blue vest with elaborate golden embroidery from Iraq, and a Japanese Shinto wedding Kimono spanning two metres.
Visitors will find elaborately embroidered ball gowns from the 1950s, a lace safari suit and a cotton lace wedding veil with real wax orange blossoms from 1900 as well as compelling stories accompanying many of the exhibits.
At the end of the Victorian era, Cincinnati faced the same dilemma as many other cities in the US. A large number of unemployed and impoverished Irish women had followed their husbands, fathers and brothers and were now in search of work. Various initiatives were established including programs to teach sewing and handicraft skills from their own country, such as Irish crochet lace work.
Anna Dunlevy, a highly respected and sought-after dressmaker, who employed 500 women at her peak of popularity, embraced this initiative and engaged many Irish women to create lace for some of her most sumptuous gowns. By mid-1910, Irish crocheted lace from Cincinnati was considered as fine as the lace coming straight from Ireland. To this day Cincinnati is renowned for its fashion and lace made during its Golden Age from the 1870's to the early 1920's.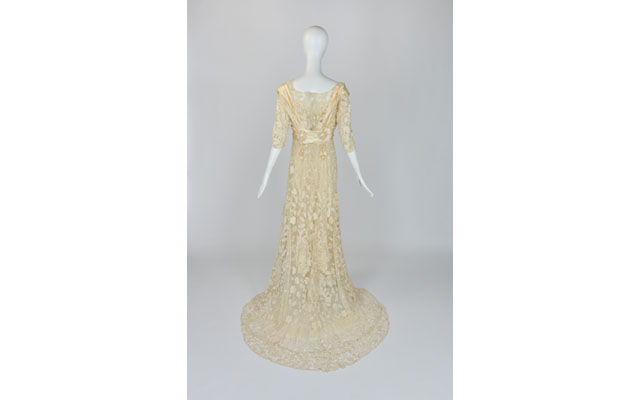 Flora & Fauna also examines current techniques such as digital print design, Mary Katrantzou is a wonderful example of using designs taken from natural materials and combining them with the latest technology in digital printing, creating outstanding cutting edge designs.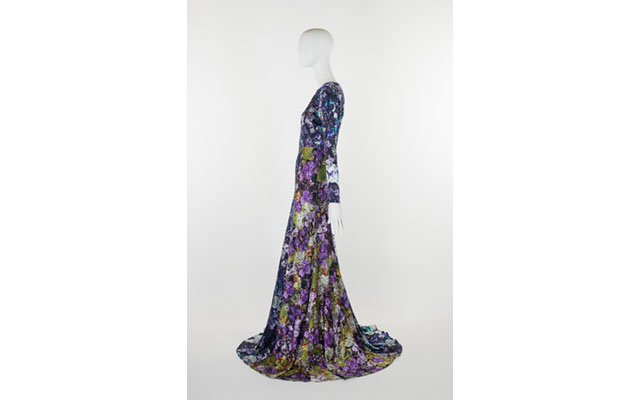 The Darnell Collection is Australia's largest private collection and an important resource providing insights into Australia's connection with international fashion trends and social context. Many of the pieces that were donated to the collection come with fascinating stories. Over the past eleven years, Charlotte Smith, owner and curator of the collection has catalogued and researched over a thousand pieces.
The Flora & Fauna program features curator talks, panel discussions and film screenings with guest speakers. For more information on the program series visit the website.