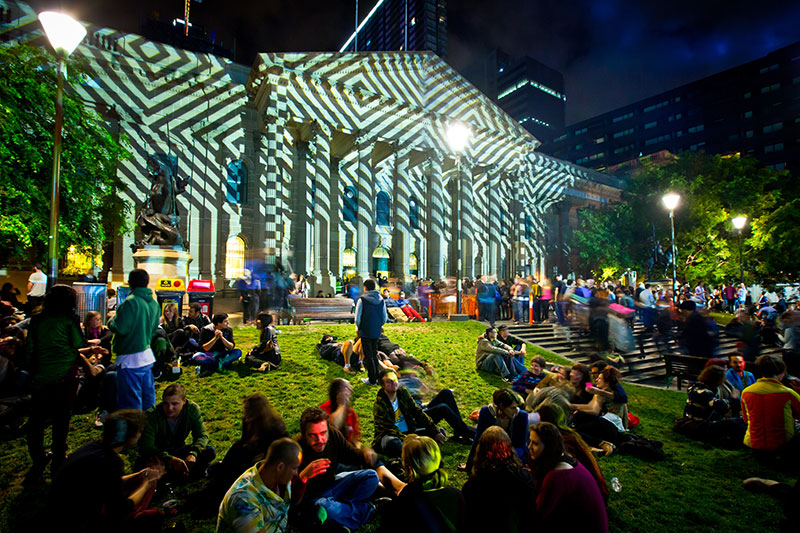 Planning is under way for the first MuseumNext conference to be held in Australia.
MuseumNext is a global conference series on the future of museums, taking place in the world's cultural capitals since 2009.
MuseumNext is a catalyst for innovation, transformation and collaboration in museums, galleries and heritage sites, with more than 800 individuals from 32 countries participating in 2015. In February 2017 the conference will take place for the first time in Australia. With three days of presentations, workshops and debates at the Australian Centre for the Moving Image (ACMI) in Melbourne.
Every MuseumNext conference has a theme around which the museum community comes together to discuss the future of museums.
For MuseumNext Melbourne this theme is inspired by the values of ACMI which state 'we enable a culture that embraces creative risk taking, supporting bold ideas and new voices with energy and commitment'. MuseumNext Melbourne will be on the theme of 'RISK'.
MuseumNext Melbourne is specifically interested in opinions, case studies and discussions on the following subjects:
Encouraging risk taking – How can museums reduce the fear of failure and encourage their staff to take chances in the face of uncertainty?
Doing bold and daring things – How have you taken risks in your museum? That could be stepping out of your comfort zone to with exhibits, content, audiences, outreach or tech.
Fail forward – How have you failed and what have you learned from this process?
The deadline for submission is September 30th.