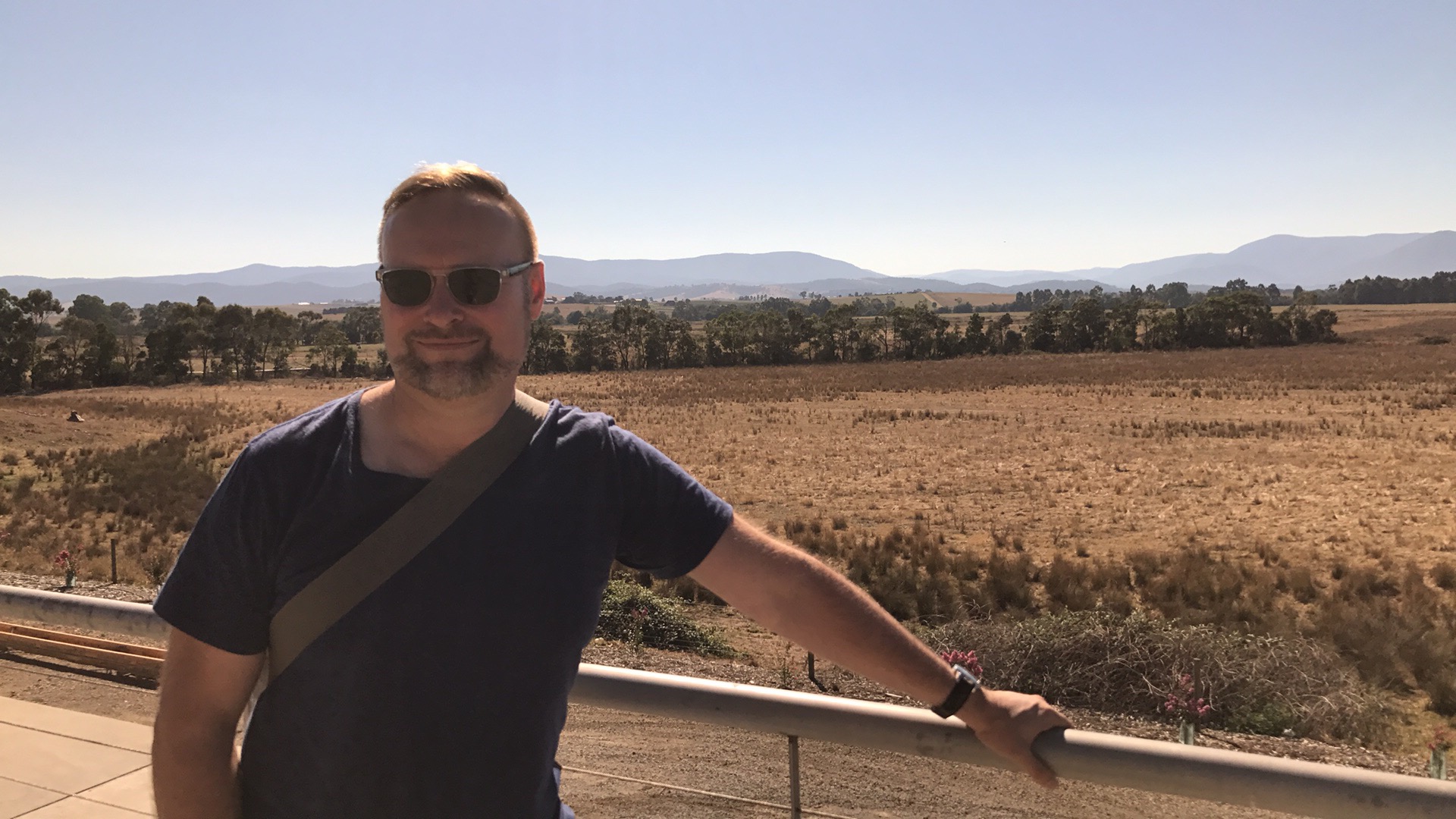 What region of NSW are you currently acting as a Museum Advisor?
I am the advisor for Wollongong City Council which is now Australia's tenth largest city and one of its most culturally diverse. I have also worked as director of the NSW Migration Heritage Centre at the Powerhouse Museum for nine years and also as movable heritage officer at the NSW Heritage Office for four. In these roles I worked closely with volunteer museums, historical societies, regional museums and galleries across NSW on partnership projects including thematic studies to survey and document collections for exhibitions, digital story telling, books and tourist trails. My team worked closely with people in regions including the Riverina, Albury, Orange, Griffith, the Tweed, Port Macquarie, Maitland, Newcastle, Broken Hill and Western Sydney on over 40 heritage studies. The significance of collections, quality and innovation of work in the regions, when properly supported and resourced, is evidenced by the projects winning over 20 museum and gallery sector awards for excellence!
I have a long association with the people of Wollongong including supporting the Macedonian Welfare Association and Illawarra Migration Heritage Project's activities on the book and exhibition 'Ties With Tradition: Macedonian Apron Designs' which became a Powerhouse Museum exhibition for Sydney Design Week and Meredith Walker's book 'Every Story Counts: Recording Migration Heritage, A Wollongong Case Study' which is an important guide and now available for sale through the Illawarra Migration Heritage Project.
Are there any difficulties you face in being a museum advisor?
A key difficulty is that I am employed only 20 days a year. Our volunteers aren't paid and they balance work and family commitments, and sometimes poor health, with juggling the ongoing demands and operations of museums and historical societies. They are driven and energetic, but getting older and can suffer burn-out.
I can't solve problems on my own. I am reliant on the decisions and structures of others. There are ongoing difficulties aligning what needs to be done with local and state government programs that are not necessarily tailored to address what regional communities want and need to achieve at a strategic level.
It can feel rather short term and like putting out spot fires through small one off grants rather than finding long term sustainable solutions. A number of the museums and historical societies in the Illawarra – and their collections – are in leased buildings, including privately owned ones, with no guarantee of ongoing security of tenure or capacity to meet rising costs. The legacies of many decades of dedicated and dynamic volunteering and caring for culturally significant collections face uncertain futures.
My view is that innovation in Australia's museums sector is led in equal measure by regional museums and city-based museums.
What are inspirational things have you encountered in working with regional museums?
I am always inspired by the people in regional NSW; their passion for their own histories, their generosity, intelligence, 'can-do' and their capacity to come together and work together. I find the people of regional NSW extraordinarily accepting of difference and of people from outside their area. Who could not be inspired?  I am inspired also by the people who keep the flame alive of the legacies of volunteer activities in small organisations that often extend back across many decades.
The collections are also inspiring as evidence of Australian history and for their power to help people hold onto their memories which might otherwise be lost. The collections in regional museums and historical societies tell the story of NSW and its people. These types of collections are rarely represented in large public museums. If the volunteers had not collected them and held onto them for so long we would have lost the story of rural and regional Australia.
I think that volunteers have demonstrated both incredible foresight and a strong instinct for retaining their significant collections. This has been matched by a tenacity to sustain the operations of small organisations for decades often with limited support from governments. The capacity to get things done is incredible, often with very little.
What are some of the challenges that regional museums face?
Wollongong does not have a local or state government funded regional museum. This is a huge challenge in terms of not having a central focal point. Curatorial and conservation staff work to coordinate support for the numerous volunteer run museums and historical societies which hold extraordinary collections but typically not in environmentally controlled facilities. Without having large numbers of volunteers able to be rostered, the museums can have limited public access.
I think the absence of a regional museum also creates serious inequities. For example, the region's school children and students do not have the same educational opportunities that their better resourced counterparts have to access collections and stories related to the curriculum to make it come alive, or the same cultural access to understand the country they live in as citizens and as a community, or the same opportunities to retain their collections and record and share their stories as a legacy for present and future generations.
What is the most interesting object you've come across in one of your museums, in your travels?
The depth and range of significant collections in the Illawarra is remarkable but not surprising considering the many layers and chapters of fascinating history. It has a living and continuing Aboriginal history spanning over 20,000 years overlaid with more recent chapters as a place of convict punishment and assignment, a pleasure resort with its lake and guest houses and surf culture, as a place of post-Second World War migration and settlement including through the Fairy Meadow migrant accommodation centre, and as a place of manufacturing, dairying and mining with stunning beaches and the Illawarra escarpment as backdrops. The virtual museum, Wollongong Heritage and Stories, draws from over 12 museum and historical society collections, keeping places, and an active social media community, has these stories and more.
---
Our Regional Museum Advisors offer a program for small and regional museums which assists with:
development of strategic plans for growth and sustainability
identification and development of tourism opportunities
developing themes and ideas for new displays and public programs
support in identifying funding opportunities