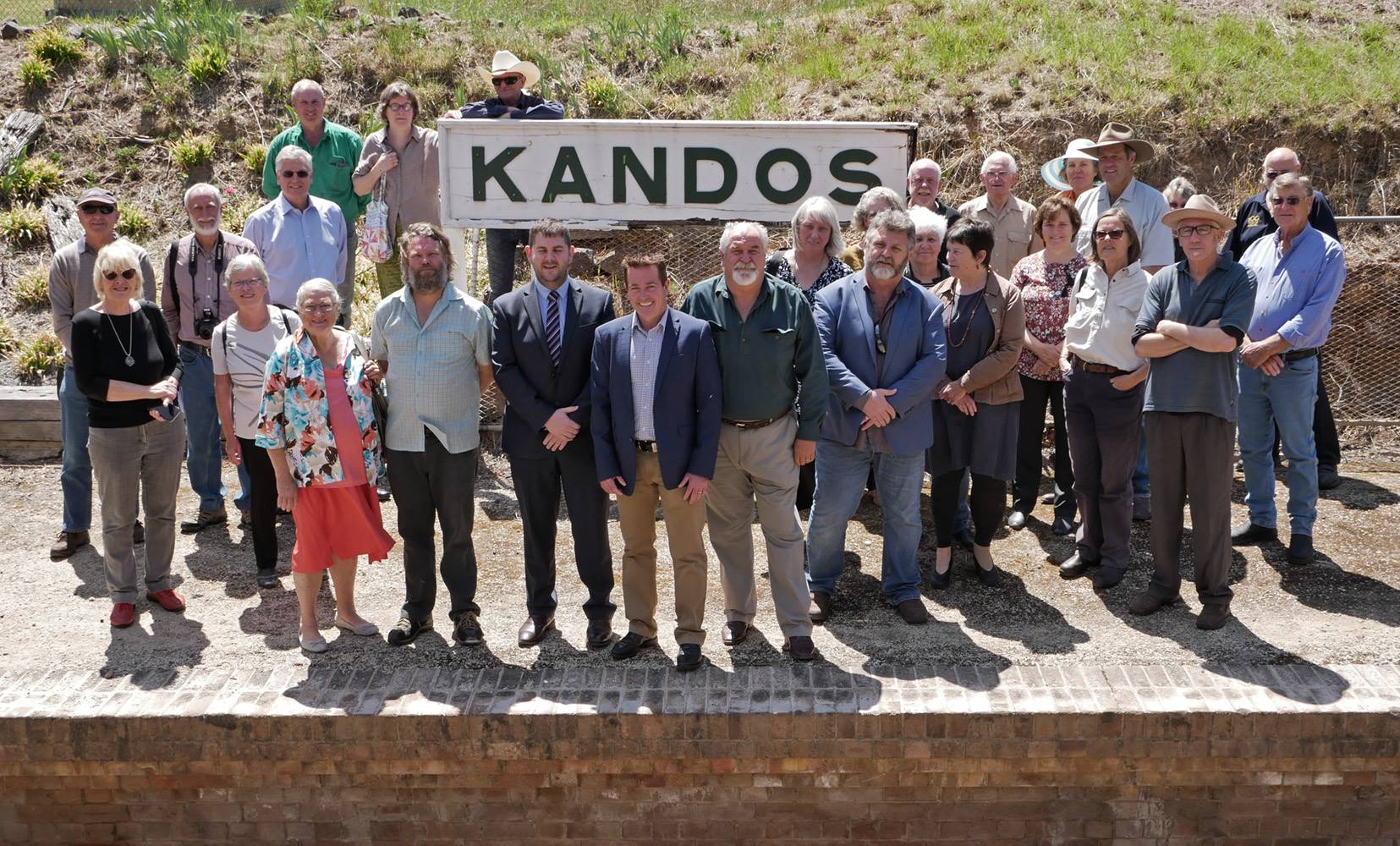 Regional tourism is set to be given a huge boost following the State Government 's announcement of $1.1 million in to reinstate the rail link between Kandos and Rylstone.
Member for Bathurst, Paul Toole said his successful lobbying is a result of the Kandos-Rylstone Rail Heritage Precinct Petition, signed by over 1200 people, in addition to wider community support. "The petition forms the basis of a push by the Kandos Museum and Lithgow State Mines Railway to form a rail precinct to attract visitors to the Kandos-Rylstone region." he said.
Kandos Museum has successfully leased Kandos railway station. The museum had taken up occupancy of the station earlier in the week. "The station is an important part of the fabric of Kandos and it is important that it not be allowed to fall into neglect." said Buzz Sanderson President of Kandos Museum.
"We want to use the station as a station and together with our partners, Lithgow State Mine Railways, we will be looking to ramp up train based tourism to the Kandos-Rylstone district in 2018. We are very excited for 2018."
"This funding will see the eight kilometre rail link between Kandos and Rylstone brought back from being non-operational to working order and will pave the way to enable the start the Kandos-Rylstone Rail Heritage Precinct." Mr Toole said the initiative is expected to increase visitor numbers in the region and as well as adding to the diversity of local and regional activities.
News of the new rail project was followed by an announcement that the Kandos Cementa Festival will receive a $100,000 boost from the NSW Government's Arts and Cultural Development Program.
"The funding will support the Cementa Festival in Kandos and assist in delivering a program of residencies, workshops, internships, forums and special projects throughout 2018," Mr Toole said. "I am proud that within a regional area both artistic and theatrical pursuits are supported and fostered, and look forward to seeing what is delivered again next year."
Cementa organiser Alex Wisser described the funding boost as, good long term support. "It means we will be able to build, to keep going and not have to start from scratch every year," he said.