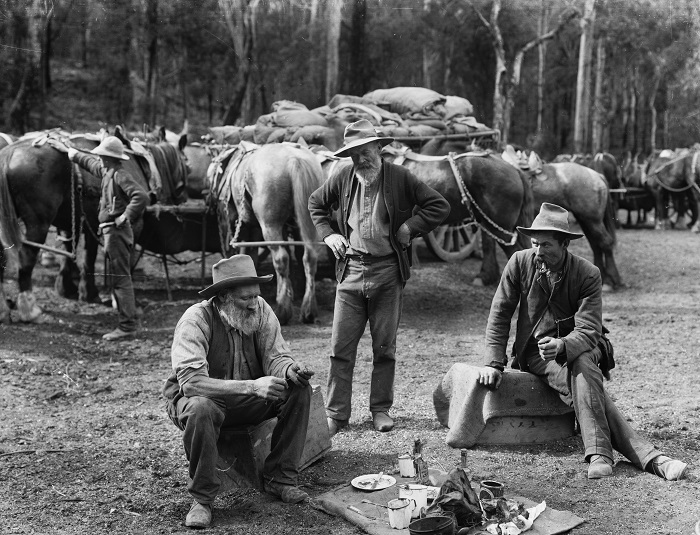 Glass plate negative, 'Meal Break for Teamsters and Horses' by unattributed studio, Tyrrell Collection. Courtesy MAAS.
The History Council of NSW (HCNSW) is expanding its Speaker Connect program and is now offering its member organisations in Sydney and regional NSW the opportunity to receive speakers throughout 2017.
The HCNSW aims to organise one talk each month, matching successful host organisations with emerging and established speakers.
The HCNSW will provide host organisations with flyers and publicity support to assist in promoting the event, as well as covering the cost of the speaker and their travel arrangements.
In return, host organisations will provide their venue and refreshments to attendees free of charge, and acknowledge the HCNSW. Hosts will be selected against the following criteria:
Hosts will be selected against the following criteria:
Venue facilities – the capacity, audio visual equipment and access of your venue will be considered
Audience and and purpose – how would the program benefit your organisation
Experience – previous experience in promoting and hosting events locally will be taken into consideration.
All hosts must be members of the HCNSW.