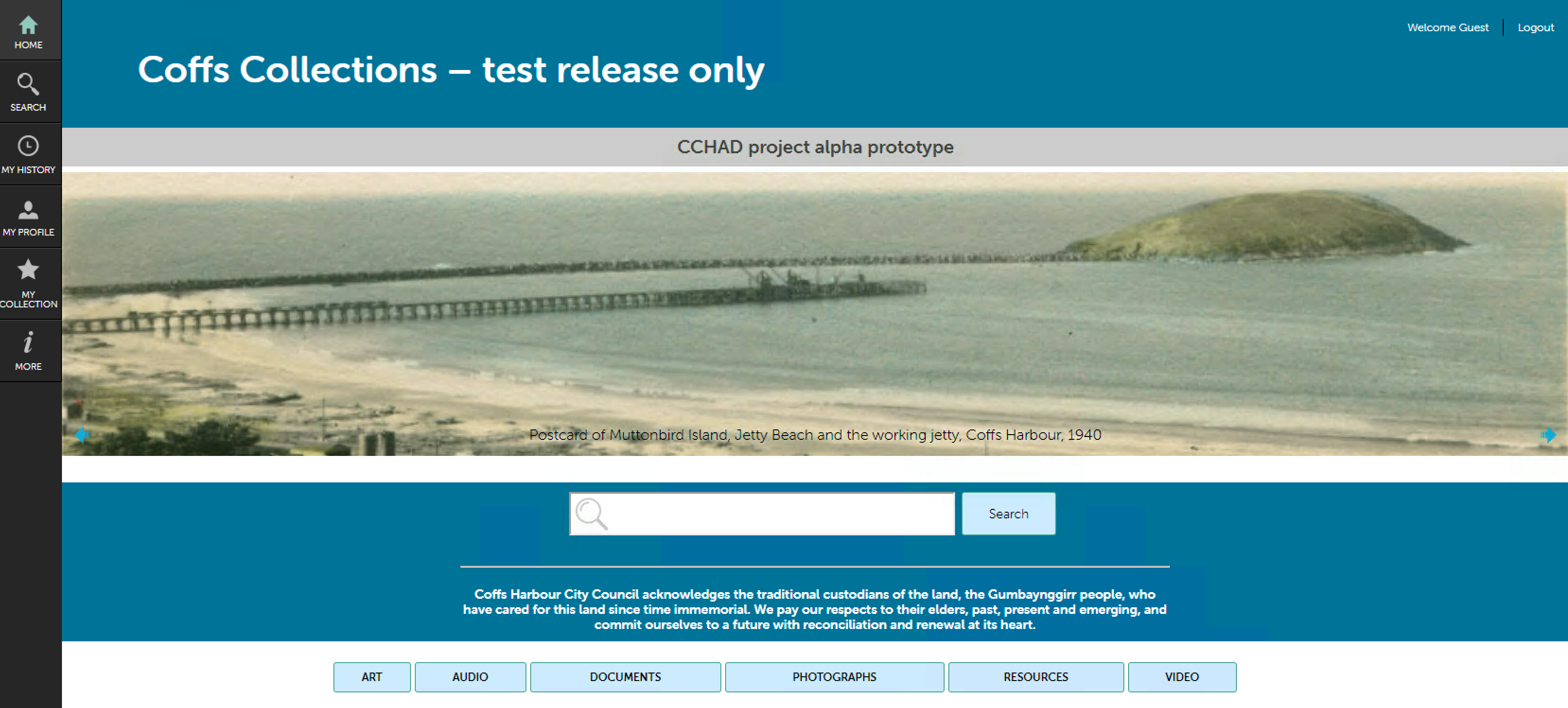 In 2018 the Coffs Harbour City Council received a $510,000 grant, through the Regional Cultural Fund for the digitisation, hosting and integrated discovery of their museum, gallery and library local heritage and arts collections.
As a result of this funding the Coffs Harbour Library, Museum and Gallery team are now offering the opportunity to have a sneak peek at a new online service they have been developing – Coffs Collections. They will be providing a three-week window for access from the 27 March, 2020.
Coffs Collections / The Coffs Coast Heritage & Arts Digitisation (CCHAD) project is still a work in progress, so they would like to hear your opinion about it. You will find the photographs from Picture Coffs Harbour, the oral history interviews from the Voice of Time, the Regional Gallery's art collection including local public art, a small range of documents and local Honour Boards.
As this is an early prototype, you will not find all of the items they hold in their collections. Digitising everything is a long term objective.
How to access Coffs Collections
They have set up a temporary Guest login for you to browse items which have been digitised so far. Go to http://cchad.recollect.net.au.
Under the heading LOG IN HERE
In the Email box, type in
guest@cchad
In the Password box, type in
CCguest2020
Once logged in you will find an About Us / Help button that will provide you with more information about using Coffs Collections.
They will not be answering emails individually at this stage, but welcome comments via a survey form.

---
Related
Funds to digitise precious historic records