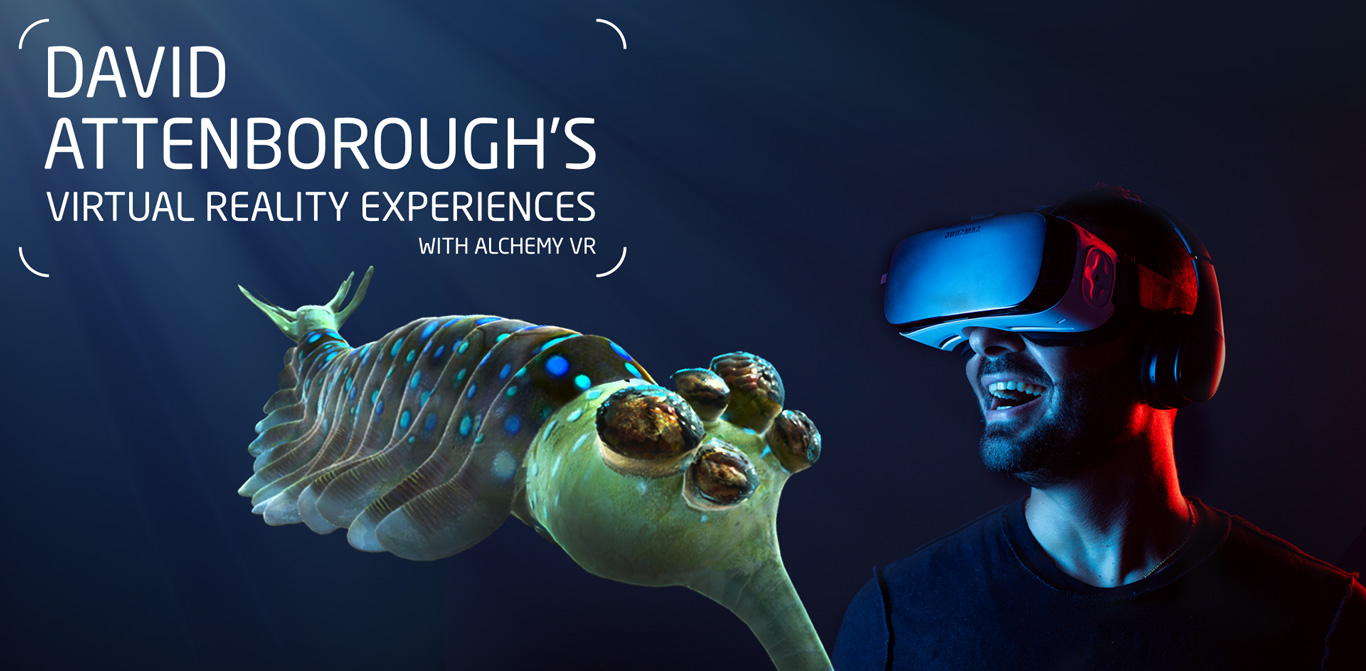 The Australian Museum (AM) will be the first venue outside of the UK to host David Attenborough's First Life VR and David Attenborough's Great Barrier Reef Dive VR. These Virtual Reality (VR) immersive experiences are the first two nature documentaries made exclusively for VR and were created by content studio Alchemy VR.
Equipped with the VR headset visitors will be able to travel through time and deep in the ocean, experiencing the natural world in cinematic 360-degrees.
In David Attenborough's First Life VR, visitors travel back 540 million years as Attenborough reveals the dawn of life on Earth and introduces you to its earliest inhabitants, exploring ancient oceans and interacting with extinct sea creatures. Long-extinct animals such as the whimsically built Opabinia, the fearsome looking Anomalocaris and the spiny, worm-like Hallucigenia.
David Attenborough's Great Barrier Reef Dive VR uses real-world footage and a host of new technologies to shed new light on this magnificent habitat. Visitors will take a 360-degree, virtual reality tour deep beneath the waves, with Attenborough as a personal guide through the vibrant corals, darting fish and sharks in a state-of-the-art submersible.  Attenborough guides visitors through one of the most important natural resources on Earth. It is an extraordinary opportunity to come face to face with the incredible diversity and abundance of the Great Barrier Reef, and see how researchers are using historic corals, predicting how the reef will react to environmental changes.