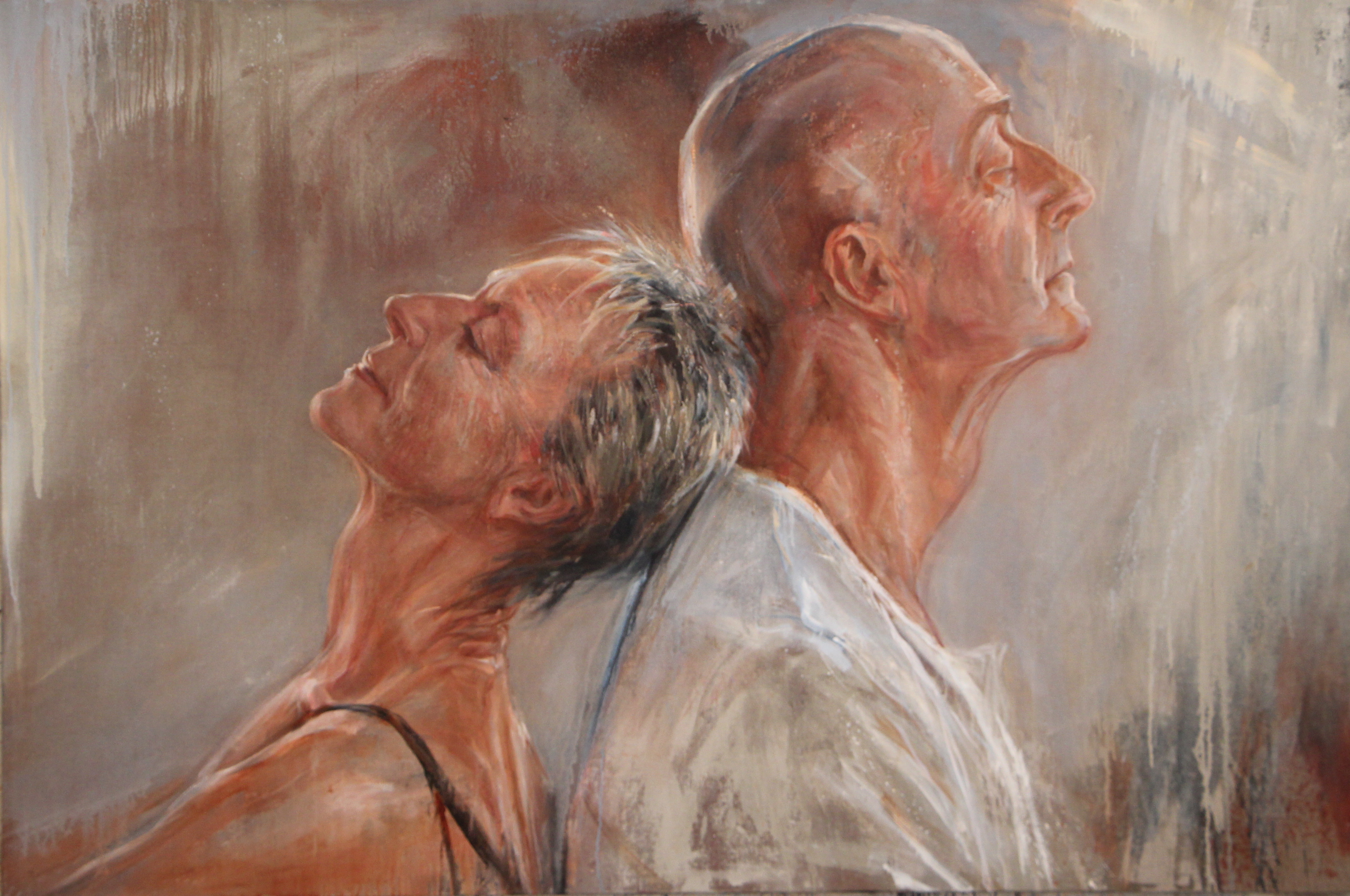 Sydney based artist Danelle Bergstrom has won the Portia Geach Memorial Award People's Choice with a portrait of dance collaborators and life partners Graeme Murphy AO and Janet Vernon AM.
When informed of the award Bergstrom said that she was humbled on winning the Portia Geach Memorial Award People's Choice Award.
"The three of us – Graeme, Janet and I, would like to thank everyone that voted for us. It is a privilege to win this prestigious award again", said Bergstrom.
This is Bergstrom's 5th Portia Geach Memorial People's Choice Award. She has previously won the People's Choice with Independent Spirit, a portrait of artist Ann Thomson (2010), composer Peter Sculthorpe (2009), artist Nancy Borlase (2006) and art collector Michael Hobbs (2005).
"Every portrait is collaboration between the artist and sitter. With Graeme and Janet I felt truly comfortable working in their presence. They were so supportive, encouraging and understanding of what was required and of the challenges I faced. I was captivated by their life stories and their 31 years at the helm of Sydney Dance Company, creating more than 50 works, and by what they have worked on since. It would have been logical to portray dancers in motion – graceful agile bodies in action, engaged in their craft. In trying to distill their art to its essence, it became clear that their connection is as much intellectual as it is physical. A dual portrait painted in close perspective, to reveal the collaboration of body and spirit, a representation of memories made together expressed through Janet's sinuous neck and Graeme's mindful pose. Two lifetimes of motion, energy and power condensed into a stationary image, expressing the strength and elegance of two bodies and two minds together", said Bergstrom.
The Portia Geach Memorial Award People's Choice Award has been generously donated by Mrs Josephine Delacour.