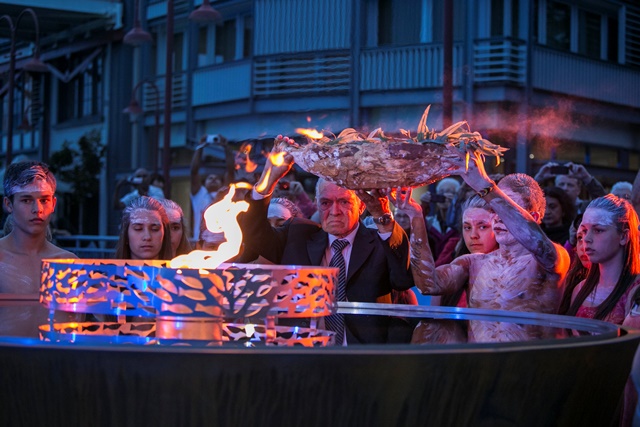 Corroboree Sydney is a celebration of Australia's rich cultural heritage, featuring leading Aboriginal and Torres Strait Islander artists, writers, dancers and musicians showcasing their creativity and sharing their stories in over 100 events.
Offering a unique experience of Indigenous culture at significant sites around the Sydney Harbour, Corroboree Sydney has something for eveyone.
Partnering with the major cultural institions of Sydney – the Museum of Contemporary Art, the Australian Museum, the Australian National Maritime Museum, the Royal Botanic Gardens, and the State Library, are presenting a huge array of arts events. There's guided walks, bush-tucker talks, boat building demos, exhibitions, films, artist talks and so much more.
Check out the Corroboree Sydney website – its a powerful beast and allows you to sort accross the performing arts, visual arts, event type and location.
The festival is initiated and delivered by Indigenous people; its a collaborative endeavour, involving Sydney's premier arts and cultural organisations in an internationally distinctive festival celebrating Indigenous culture in all its diversity.