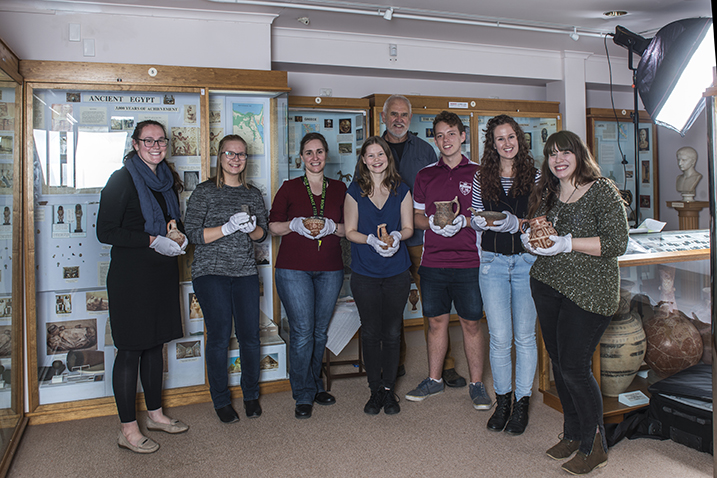 Museums & Galleries of NSW would like to congratulate all the successful applicants in the first round of the Volunteer Museum Small Grants for 2017.
Small Grants aim to meet the short-term, collection-based requirements of community museums. There are no set categories for funding, and applications for a broad range of projects will be considered. Small Grants are open to museums and Aboriginal Cultural Centres (with artefact collections and displays) with up to two full time paid staff members as well as museum networks such as Museums Australia Chapters.
The assessors were impressed with the overall quality of the applications this round, with many receiving very high scores in all the criteria. This year's recipients feature a wide range of projects covering collection managment, technological equipment, exhibition devleopment and display. There were 13 successful applicants this round, with $20,509.88 being awarded.
The funding will support the work of 450 volunteers in 12 Council areas in 9 regions of NSW.
The successful applicants were:
Australian Golf Heritage Museum – Collection management system licence
City of Canada Bay Museum – Mannequins and archival boxes
Dobell House – Purpose built showcase
Gloucester Folk Museum – Hanging system and storage material for photos and maps
Harper's Mansion – Blinds to protect collection items on display from light
Henry Kendall Cottage and Museum – Exhibition panels and hanging system
Jervis Bay Maritime Museum – Wet & dry vacuum cleaner and material to better house paper items and cassettes
Mid North Coast Maritime Museum – A purpose built showcase
The Mining Museum at Richmond Vale Railway Museum – New gallery hanging system
New Italy Museum – AV equipment to enhance displays
Port Macquarie Museum – New showcase
Sketchley Pioneer Cottage and Museum – Archival boxes and acid free tissue
Wyalong Museum – New mannequins and a workshop on display techniques
Find out more about Volunteer Museum Grants
The Volunteer Museum Grant Program is a Create NSW devolved funding program, administered by Museums & Galleries of NSW (M&G NSW) on behalf of the NSW Government.