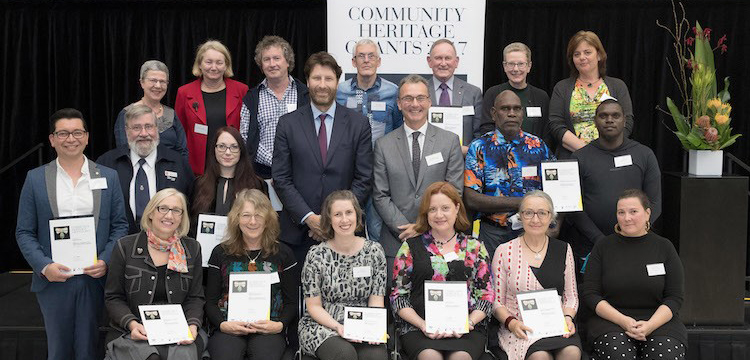 The Community Heritage Grants (CHG) for 2017 have recently been announced with more than $355,560 awarded to 56 organisations and community groups across Australia.
The CHG program, which is managed by the National Library of Australia (NLA), provides grants of up to $15,000 to community organisations such as libraries, archives, museums, indigenous and multicultural groups, genealogical and historical societies from inner cities to the most remote parts of Australia. The grants are designed to assist with the preservation and improved access to locally owned but nationally significant collections.
Director-General of the National Library, Dr Marie-Louise Ayres, said in this year's round, applications were received from 164 organisations across Australia.
"This year is the 24th year of the CHG program," Dr Ayres said. "Since the program began in 1994, it has awarded 1,325 grants and distributed more than $6.5 million to community organisations across Australia."
The CHG funding allows the community groups to conduct significance assessments and preservation needs assessment of their collections, and funds conservation treatment, purchase of collection management software, digitisation of collection and training in a wide range of museum activities.
Museums and Galleries in New South Wales were well represented with the following projects funded.
Albury City Council – Albury LibraryMuseum – Conservation treatment of Uiver Collection items
Albury City Council – Albury LibraryMuseum – Integrated Pest Management Workshop
Broken Hill City Council – Conservation, Handling and Care of Collections Workshop
Corowa District Historical Society – Preservation needs assessment of the Federation Museum Collection
Eden Killer Whale Museum – Preservation needs assessment of the collection
National Trust of Australia (NSW) – Three Integrated Pest Management Training Workshops
S.H. Ervin Gallery – Purchase of environmental monitoring equipment
Slim Dusty Museum Trust – Fund Purchase of cataloguing software