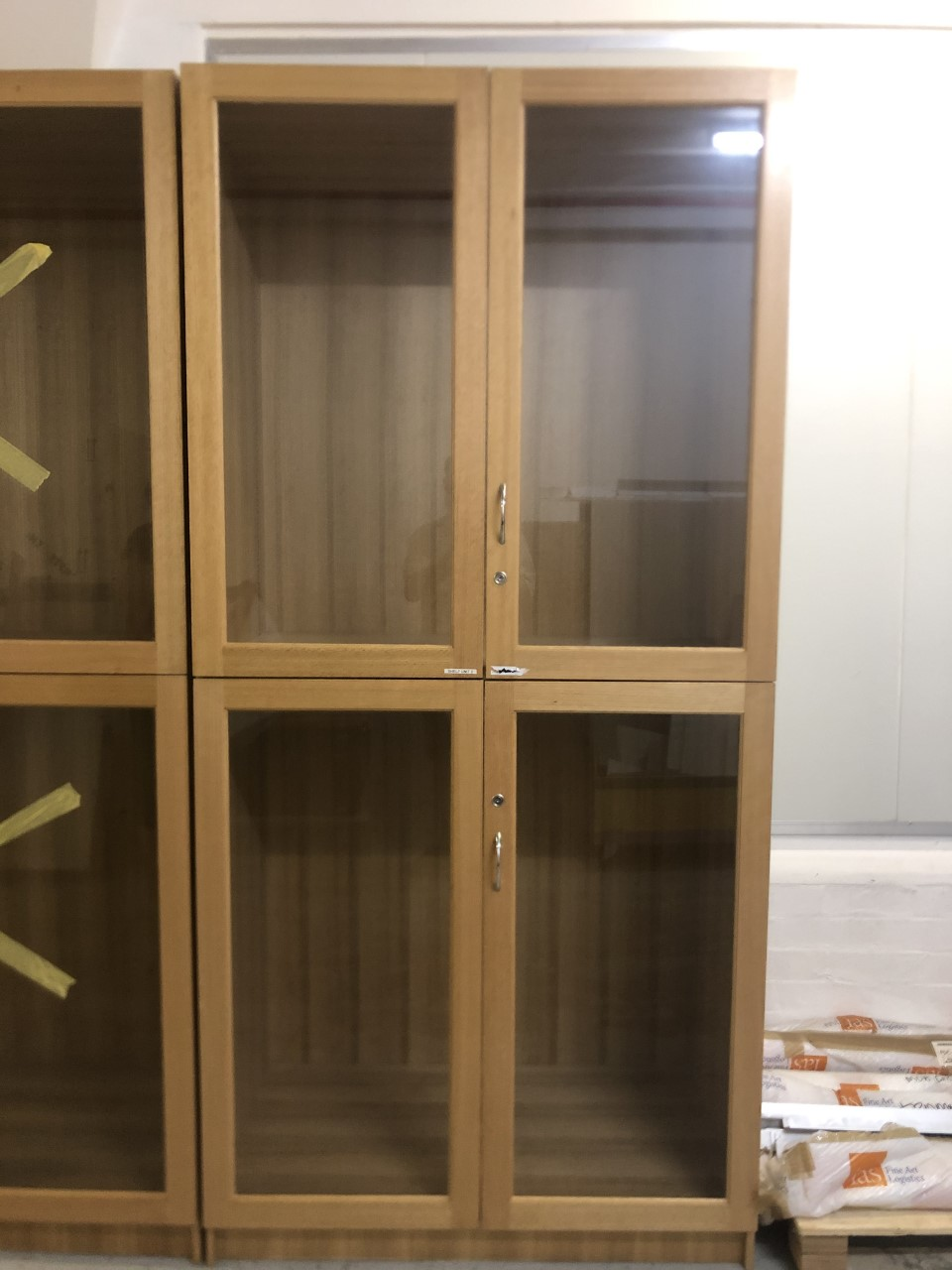 The Museum of Contemporary Art is giving away four cabinets.
The cabinets are Victorian Ash veneer with glass-fronted doors, with an adjustable shelving system. There are 4 in total, all shelves have been removed for transportation. Each individual cabinets have 4 doors per unit, the middle shelf is fixed. All cabinets are lockable and come with a key.
Dimensions:
H: 231cm
W 110cm
D 66cm
These are free to anyone who wants them but they will need to arrange pick up.
If you are interested, please contact:
Mitchell Thomas
Mitchell.Thomas@mca.com.au
Phone: 02 9250 8460