The Story of Storyplace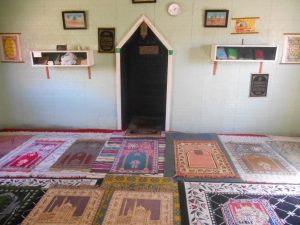 By Emily Cullen M&G NSW Sector Development Manager
With the one-year anniversary of the launch of Storyplace just behind us, it seems a good time to look back and see where the project came from.
At Museums & Galleries of NSW, we are very aware that regional museums, galleries and cultural centres keep the stories of their communities. And often these facilities become the backbone of their town's identity. Without them, the memories and experiences that make each community unique can be lost to time.
Following on from a boom in the creation of small museums in the 1980s, now many small regional museums are starting to come under threat from a decrease in volunteering, increasing natural disasters, and changing populations.
While there is no single solution to these issues, there has been talk of digitising regional collections in NSW for years as a way to ensure that their stories are preserved, protected, and presented to the widest possible audiences.
These conversations finally came to a head in 2018 with the successful grant bid by Museums & Galleries of NSW in the Regional Cultural Fund, allowing for the prototype digitisation project Collections and Stories to be born. The Project had three aims:
Broaden access to regional museum and gallery collections by making these available digitally and through a single and uniquely engaging online portal to locals, visitors, educators, and researchers;
Foster enhanced regional tourism and visitor economy through using the web-portal to promote and profile the distinctive attributes of the state's regional collections;
Strengthen local communities by fostering and supporting a greater sense of place through telling and sharing regional stories, along with raising awareness of the value and importance of these stories to regional NSW.
The Collections and Stories project started by partnering with Broken Hill City Council and Orange City Council, aiming to digitise between 100 and 150 objects from which 50-75 stories could be told. This experience confirmed for everyone involved that regional digitisation is completely different to digitisation in large metropolitan institutions, bringing with it different sets of challenges and requiring different strategic approaches. From this experience, the resource Crystal Clear was developed, providing the first comprehensive guide to digitising small regional collections to a professional standard.
Armed with the learnings from the prototype, Collections and Stories was ready to head into its next phase. In a difficult turn of events, COVID-19 and other crises (like the bushfires in 2019) continued to delay progressing the project. However, in 2021, Collections and Stories received its next round of funding which made it possible to launch Storyplace the following year. Thanks to the devoted digitisation work of six regional hubs, the website was able to showcase an array of new stories – a number which continues to grow.
The story of Storyplace is only just beginning! As this award-winning project continues to gain momentum and supporters, we can't wait to bring you along on the rest of the journey.