Exhibitions 3-20 staff
Here are the 2013 nominees for Exhibitions for organisations with 3-20 Staff.
4A Centre for Contemporary Asian Art and Carriageworks
Song Dong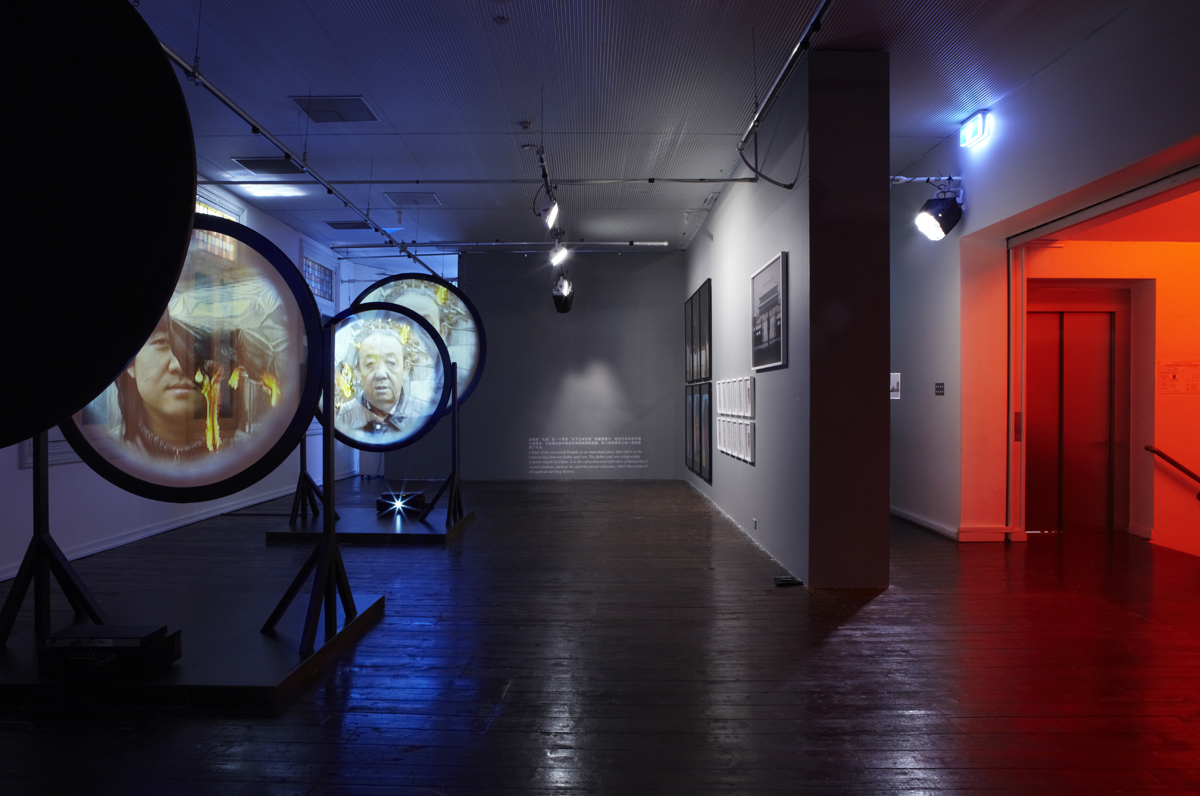 Song Dong was a major exhibition project across two Sydney venues that presented work by pre-eminent contemporary Chinese artist, Song Dong. Song Dong: Waste Not (5 January – 17 March 2013) was a monumental installation at Carriageworks consisting of the entire contents of the artist's deceased mother's Beijing home.
Song Dong: Dad and Mum Don't Worry About Us We Are All Well (5 January – 30 March 2013) at 4A Centre for Contemporary Asian Art was an important survey of Song Dong's work across various media from the past three decades.
Albury LibraryMuseum
Price of Life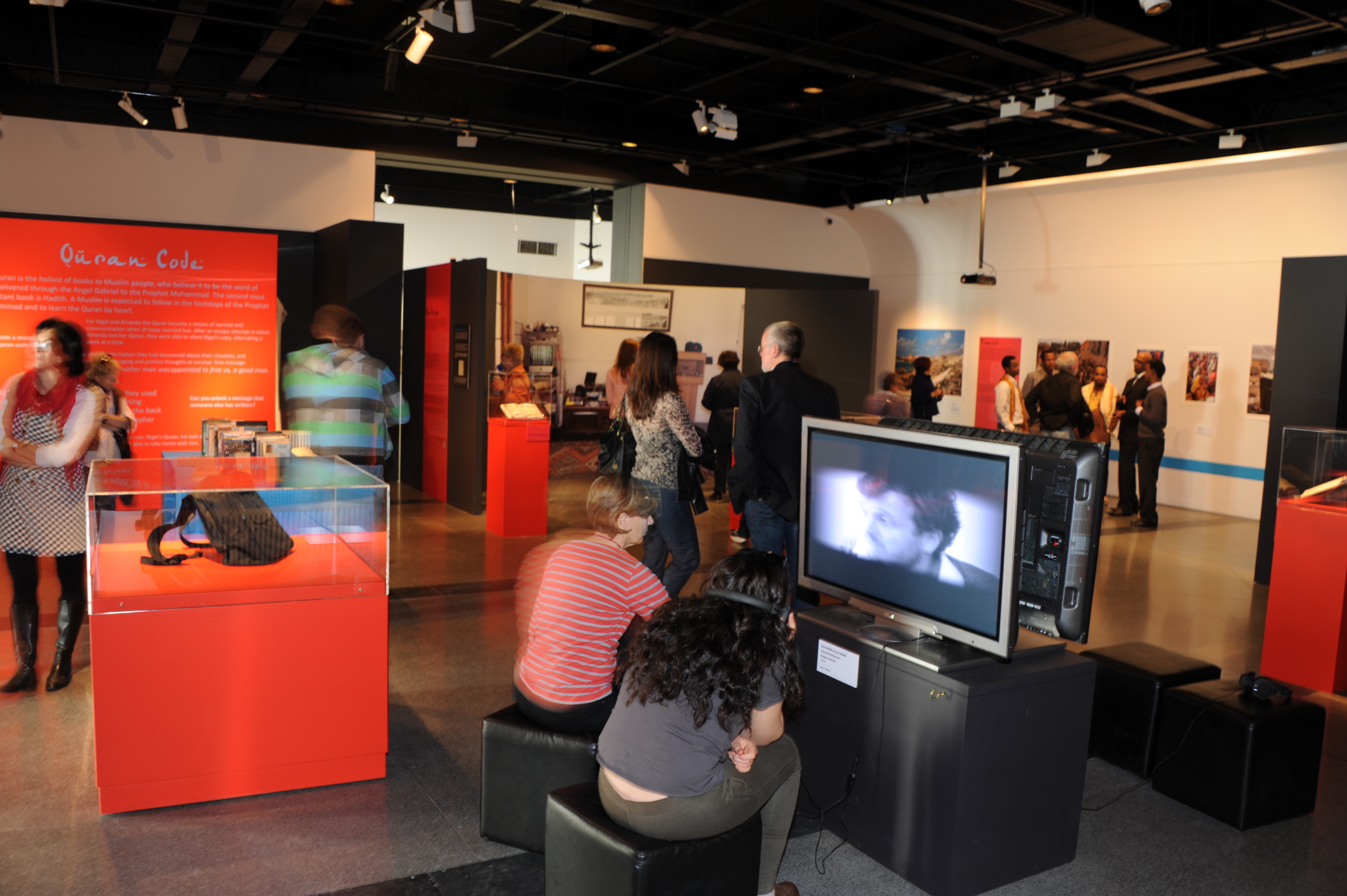 Curated by the Albury Regional Art Gallery and exhibited at the Library Museum, Price of Life looked beneath the media blanket that blacked-out Australian photojournalist, Nigel Brennan's story, as it unfolded over 462 days in captivity and the months immediately following his release. Through photography, painting, new media, artefacts and spatial reconstruction the exhibition presented a significant event in our history, when an Australian citizen was held against his will because he dared to reveal the true story and plight of a silenced country.
Australian Centre for Photography
Beyond the Last Sky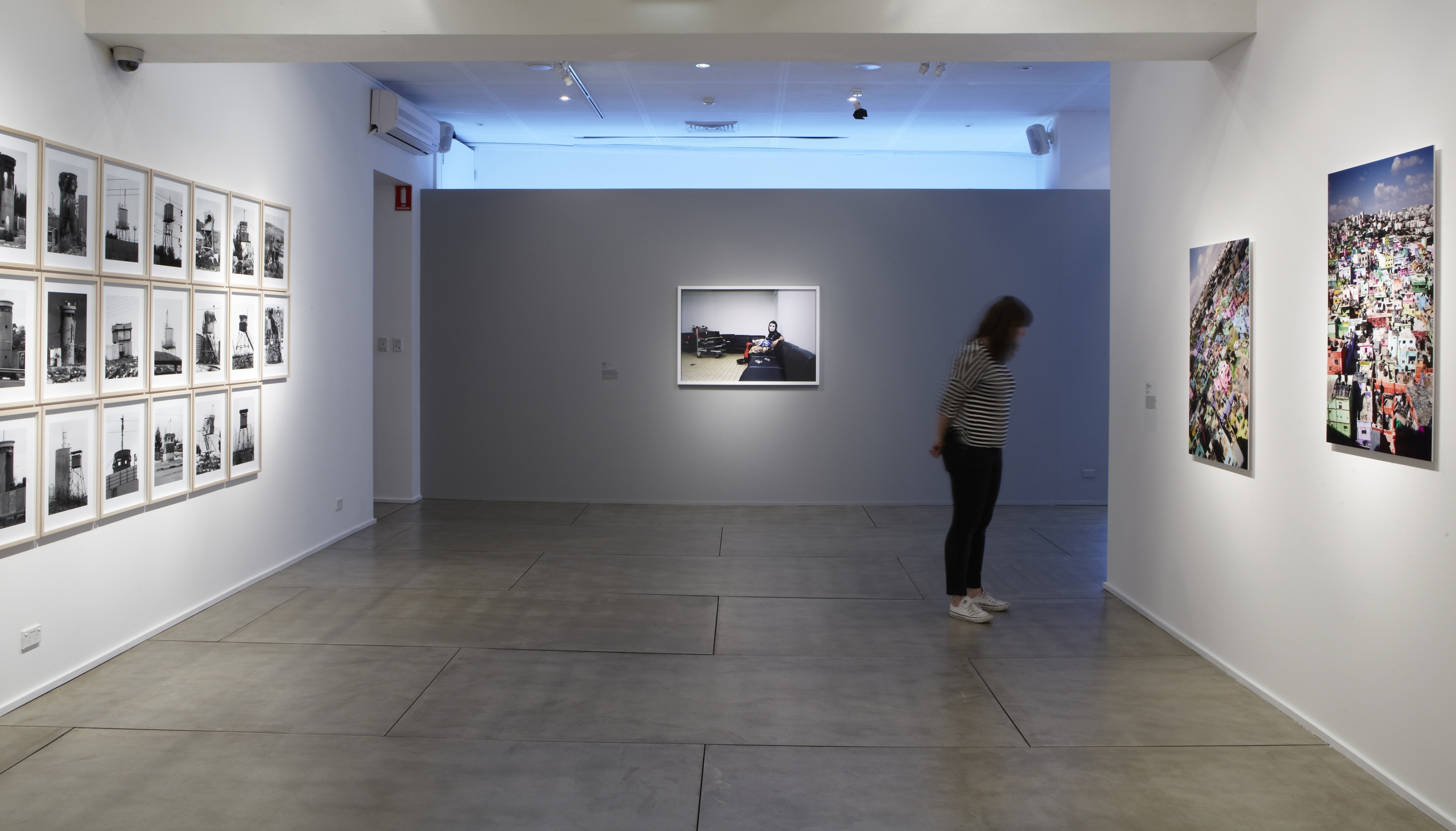 Beyond the Last Sky was the first exhibition in Australia solely dedicated to contemporary Palestinian photography and video. The work of 10 Palestinian artists was displayed across all four ACP galleries in a variety of ways including projections, monitors, dvd covers, window installation, flyposter and traditional prints on the wall.
The exhibition was curated by COFA PhD candidate Chrisoula Lionis with ACP curatorial staff. It was created in partnership between ACP and the National Institute for Experimental Arts (NEIA), College of Fine Arts, University of New South Wales (COFA) and supported by Cultural Media.
Bathurst Regional Art Gallery
AES+F: the Feast of Trimalchio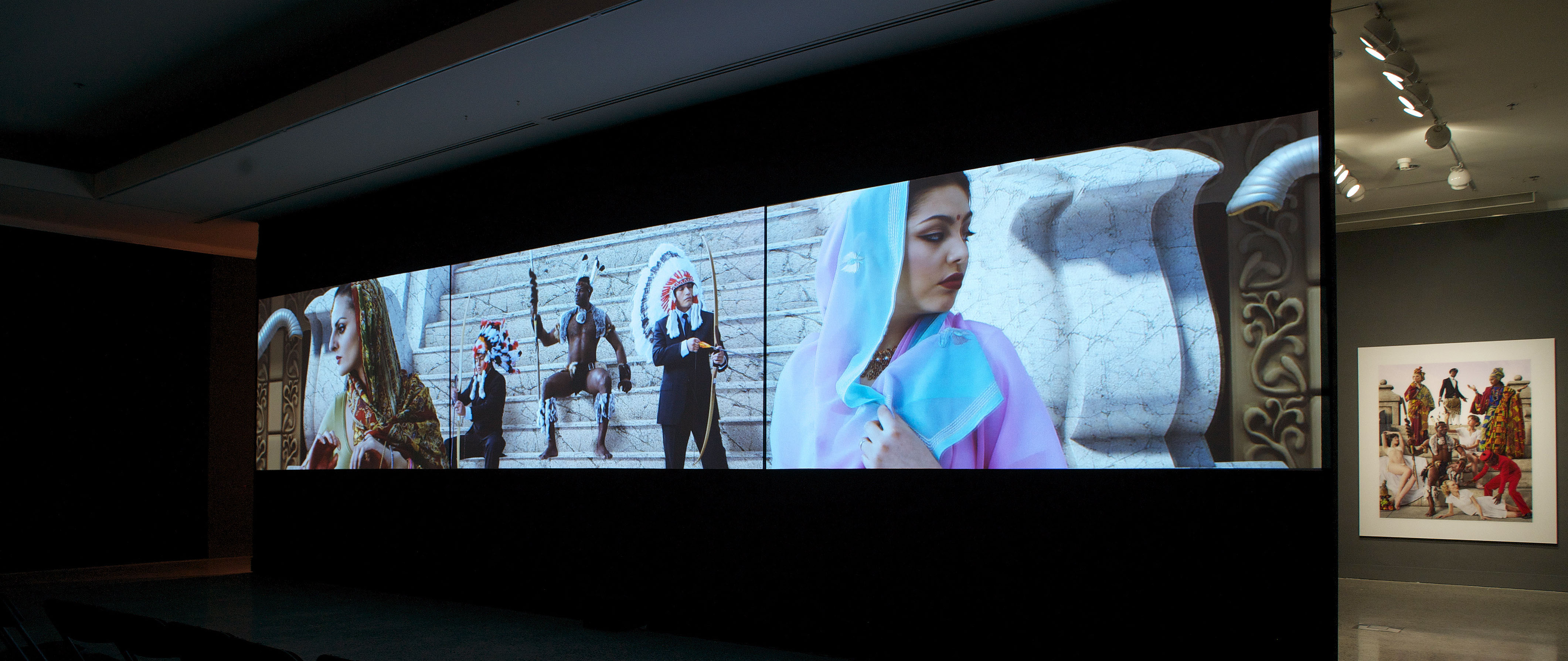 AES+F: the Feast of Trimalchio is the best-known digital work by the Russian collective AES+F. Described by critics as 'a beautiful visual feast', this spectacular exhibition exclusive to Bathurst combined a three-screen digital projection spanning an impressive 12 metres with a running time of 57 minutes and a series of large-scale digital 'paintings', the largest of which is 2.95 x 4.95 metres. The work is loosely based on the novel The Satyricon written by Petronius almost 2000 years ago. Set in the modern day and using the large-scale imagery of fashion, cinema, lifestyle magazines and luxury design, The Feast of Trimalchio presented a picture of wealth and indulgence, and carried a warning that human nature and natural disasters ensure that unbridled pleasure cannot last forever.
Blue Mountains Cultural Centre
Picturing the Great Divide: Visions from Australia's Blue Mountains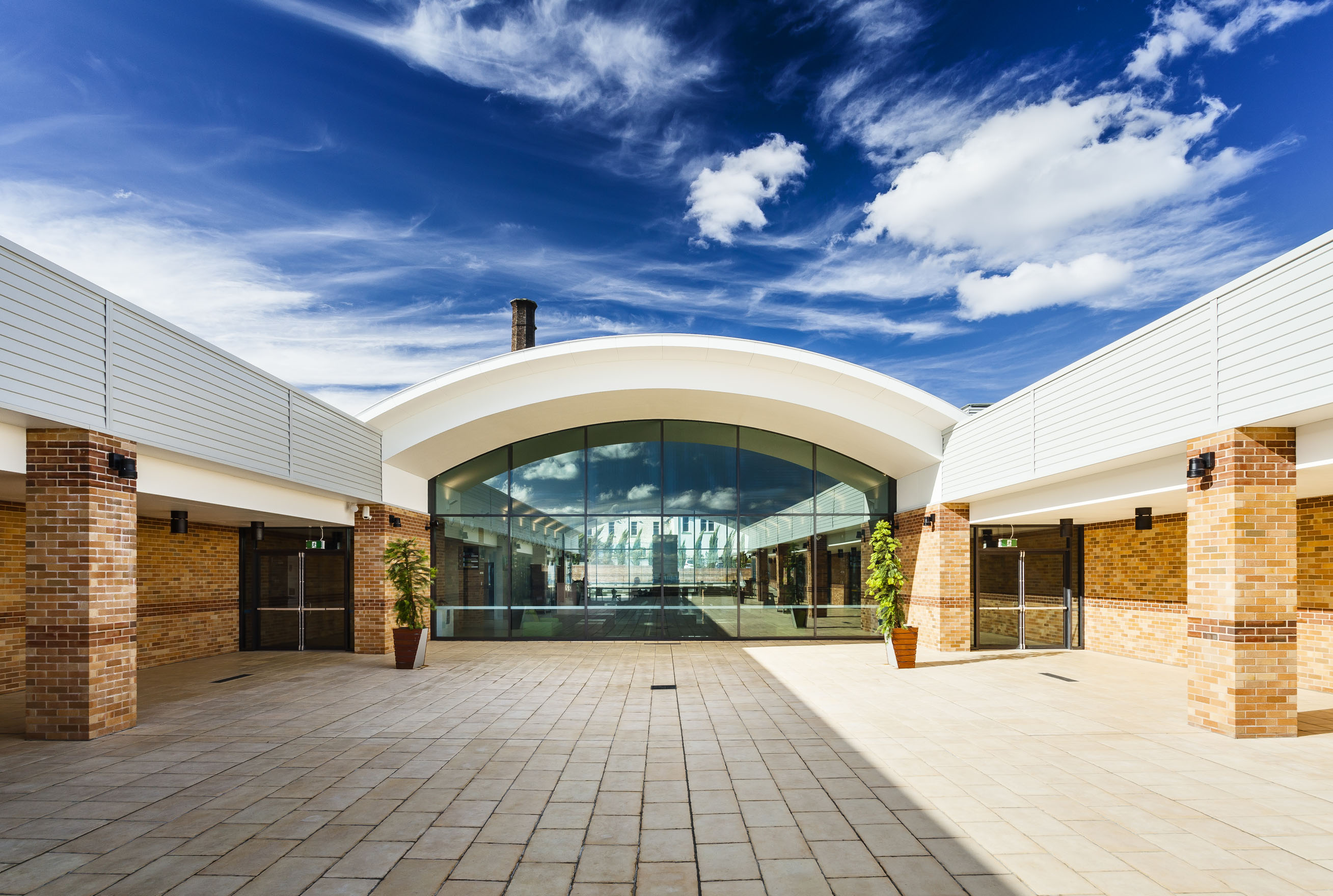 The inaugural Blue Mountains City Art Gallery exhibition Picturing the Great Divide: Visions from Australia's Blue Mountains (17 November 2012 – 3 February 2013) was the most significant survey of art relating to the Blue Mountains to date.
From colonial artists such as Jopseph Lycett and Alphonse Pellion to contemporaries such as Rosemary Laing and Adam Cullen, the exhibition spanned over 150 years of Australian visual art, and featured 100 works by 60 artists comprising paintings, drawings, prints, photography, sculpture and ceramics.
Campbelltown Art Centre
Transmission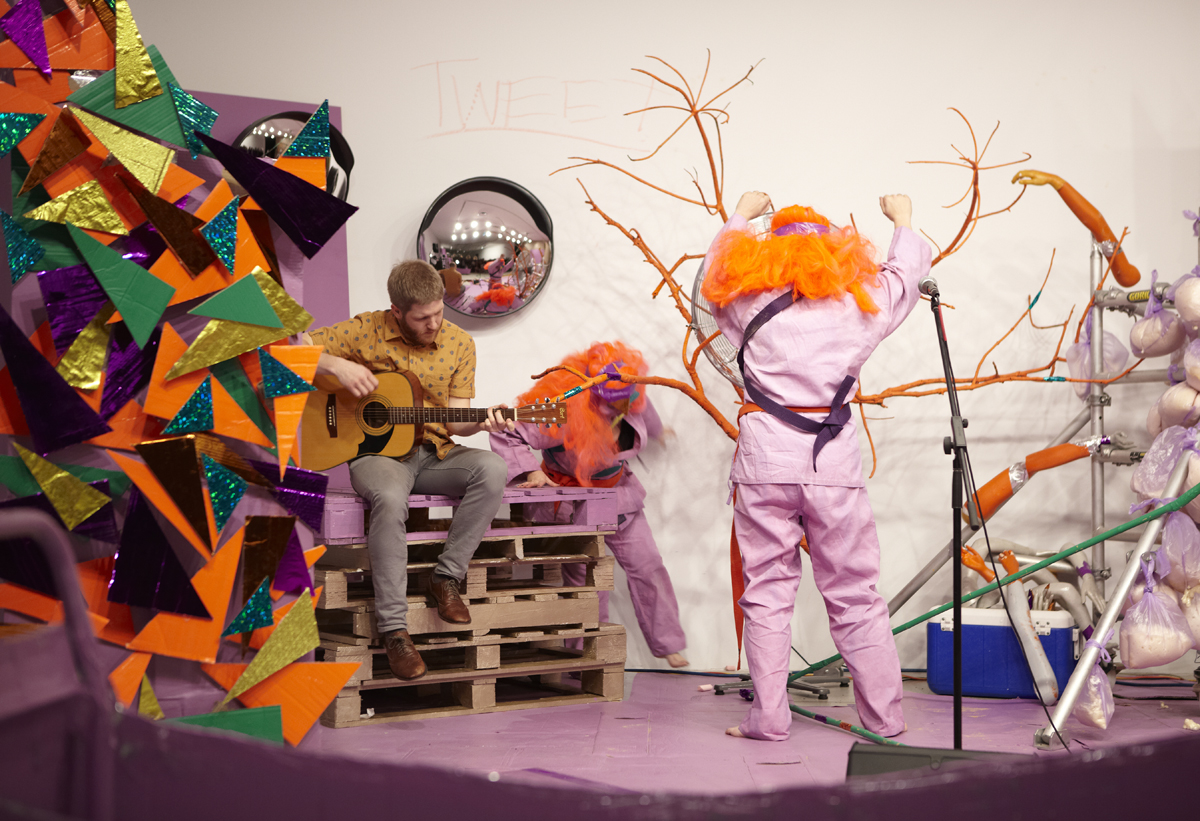 From a slickly produced video set to the rhythmic soundtrack of a mash-up of 80s hit songs that captures the beauty and pain of growing up gay in the suburbs, to a mesmerising performance work involving a spiritual face-off between a practitioner of Buddhist meditation and a heavy metal guitar soloist, Transmission was an art exhibition with the volume turned up to 11. Visual artists were paired with artists from the world of music – composers, DJs, choirs, singer-songwriters – to create works which emerge from the exciting, frustrating and often unpredictable process of collaboration.
Casula Powerhouse Arts Centre
Onside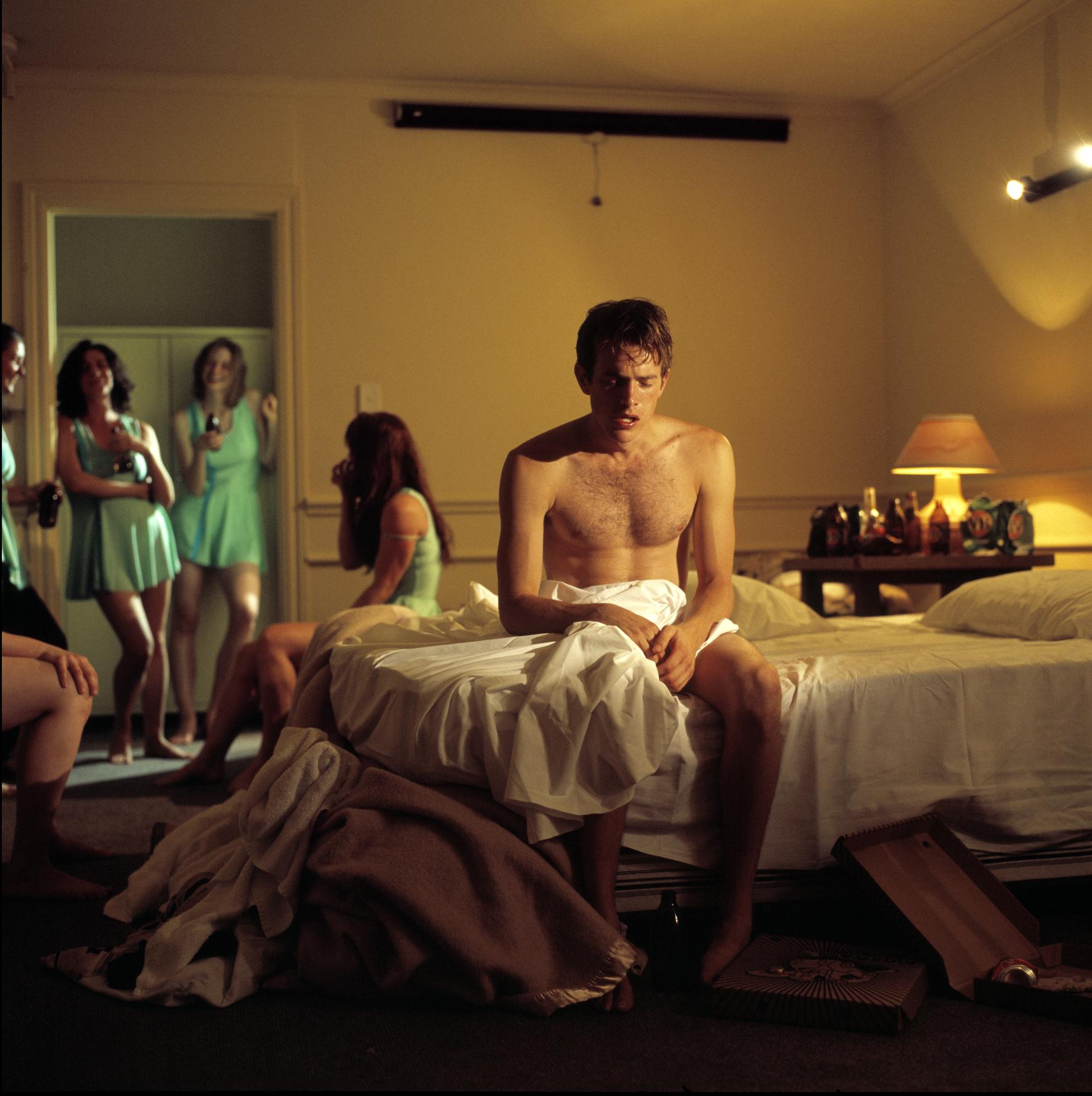 Casula Powerhouse Arts Centre presented the exhibition Onside as part of a broad Women In Sport initiative which examined the complex issues relating to women and sport through an arts and cultural lens. This topical and relevant area had not been significantly explored in a contemporary arts context before. The exhibition was a survey of contemporary Australian art (photography, collage, sculpture, animation and video) with complementary public and education programs, a series of free sports workshops and an education kit.
Casula Powerhouse Arts Centre
Pigeon Auction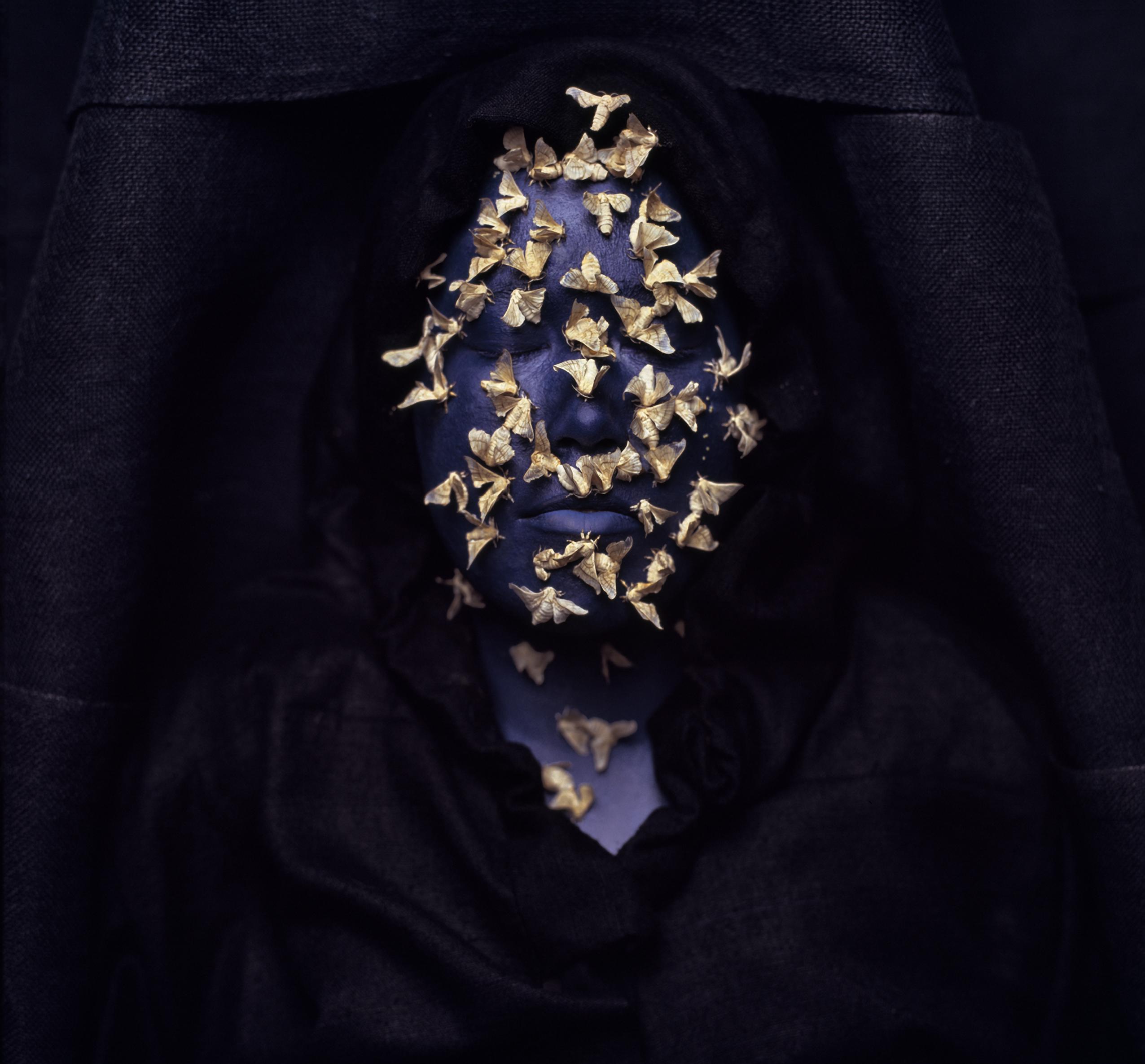 Pigeon Auction is an exhibition about suburban subcultures. While the exhibition explores what lies beneath the surface in our seemingly sleepy suburban streets, the ways in which the artists approach the subjects gave audiences something to wrestle with rather than merely a juicy exposé.
Casula Powerhouse Arts Centre
Wild Stories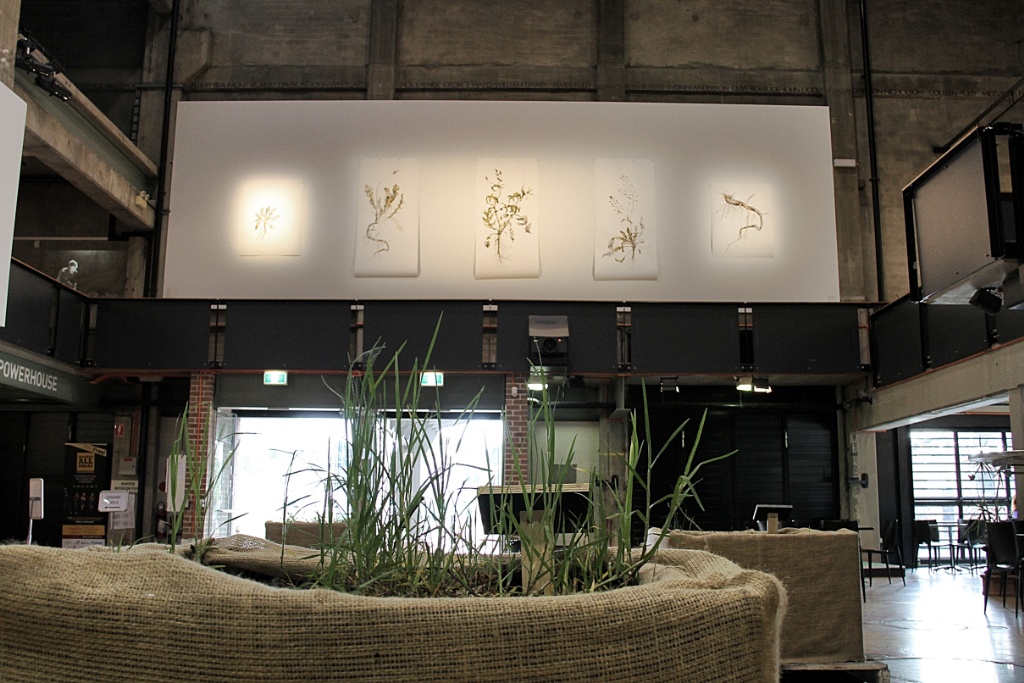 By shedding light on alternative thinking and ethical treatment of our environment, Wild Stories re-evaluated social and cultural expectations of weeds with sustainable living practices. Bonetto shared his wealth of knowledge through a variety of artistic mediums and methods creating an immersive and educational experience that made light of an experimental and challenging concept. The exhibition included video tutorials outlining why we should forage, how to forage and what the benefits of foraging can be.
Hurstville Museum & Gallery
Revealed!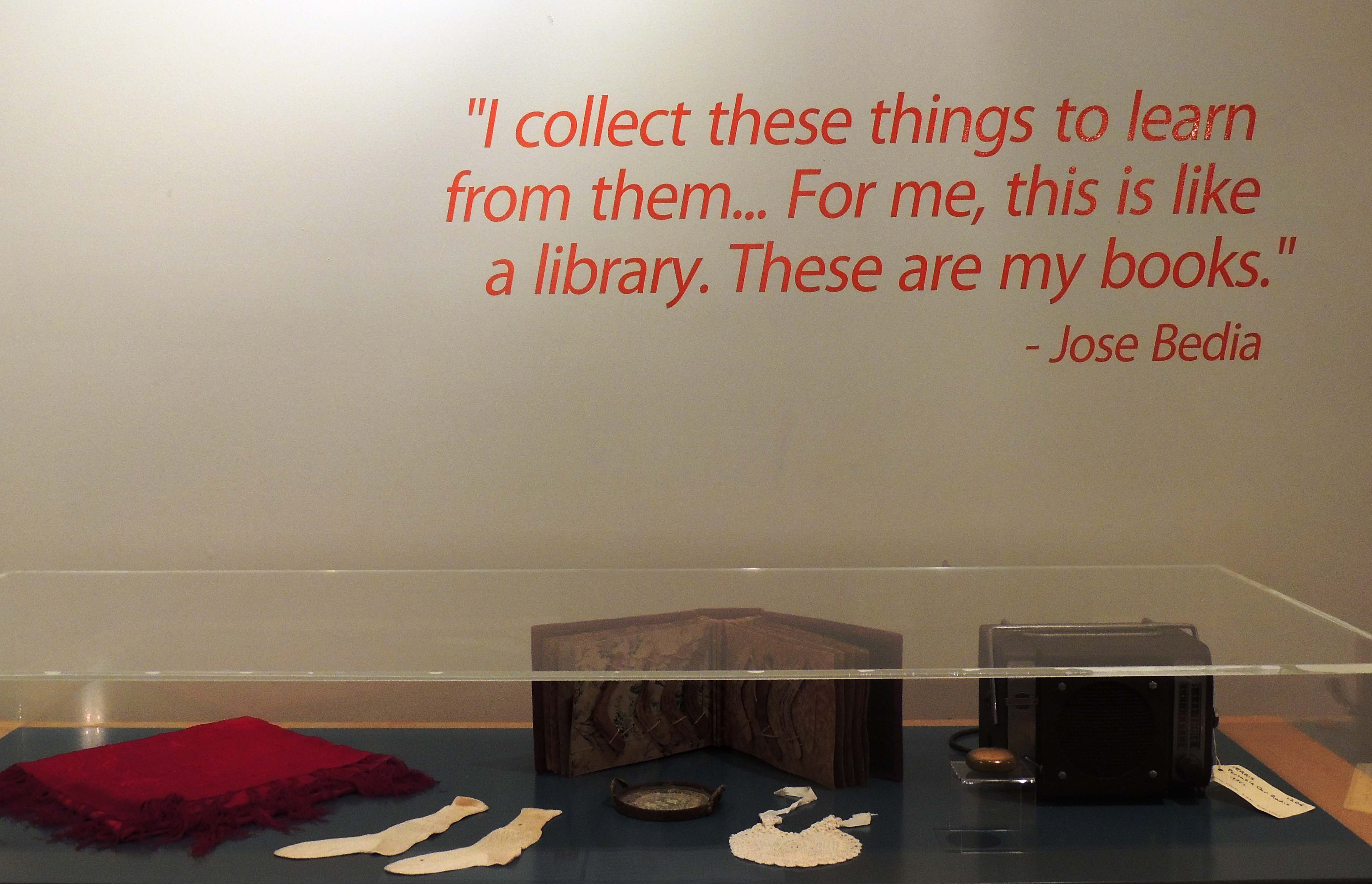 Revealed! put a spotlight on rarely seen artefacts and oddities from Hurstville City Library, Museum & Gallery's (LMG) own collections. The exhibition celebrated artefacts big and small, beautiful and bizarre, personal and special; all related to the colourful history of the local area. Revealed! exposed the diversity of LMG's collection and reflected on the practice of collecting in general. It celebrated the reasons why people are driven to collect and the sheer fun of doing so. Many objects were chosen to represent collections within our collection, such as hand-written postcards, buttons, model buildings and cakes and sugar art.
Lismore Regional Gallery
Not Quite Square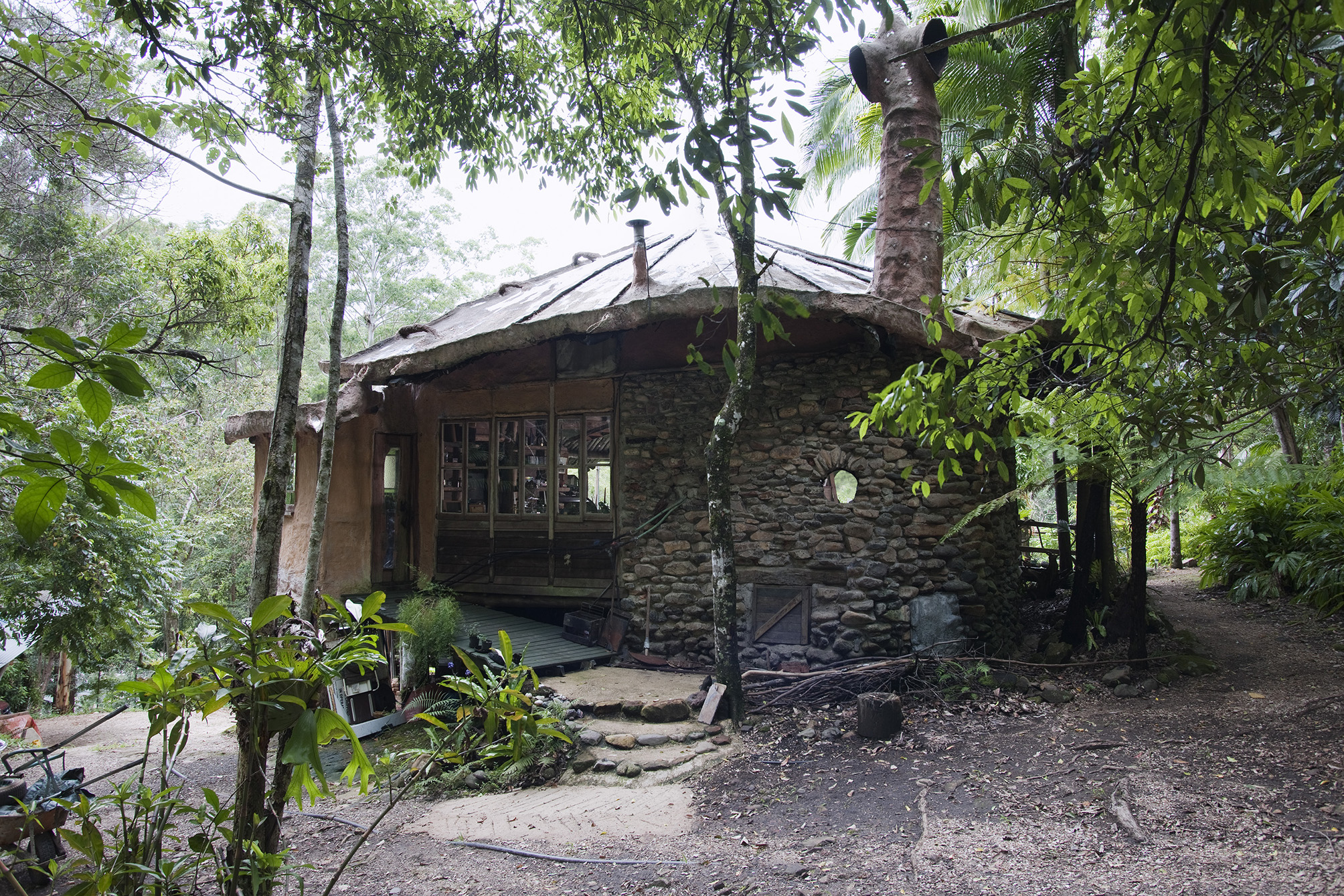 Not Quite Square drew as its inspiration the particularities of owner-built housing that emerged in the Northern Rivers since the late 1960s, and in particular after the 1973 Aquarius Festival in Nimbin. The exhibition comprised newly commissioned photographs; a commissioned 40min film; historical images and ephemeral material along with a focus on audience participation to share images, stories and ideas. Recognising the impact that architecture students from Sydney University had on the Aquarius Festival, and in subsequent years, the exhibition will travel to the Tin Sheds Gallery, Sydney University in late 2013.
Liverpool Regional Museum
Resonances: Objects, lives and stories of Liverpool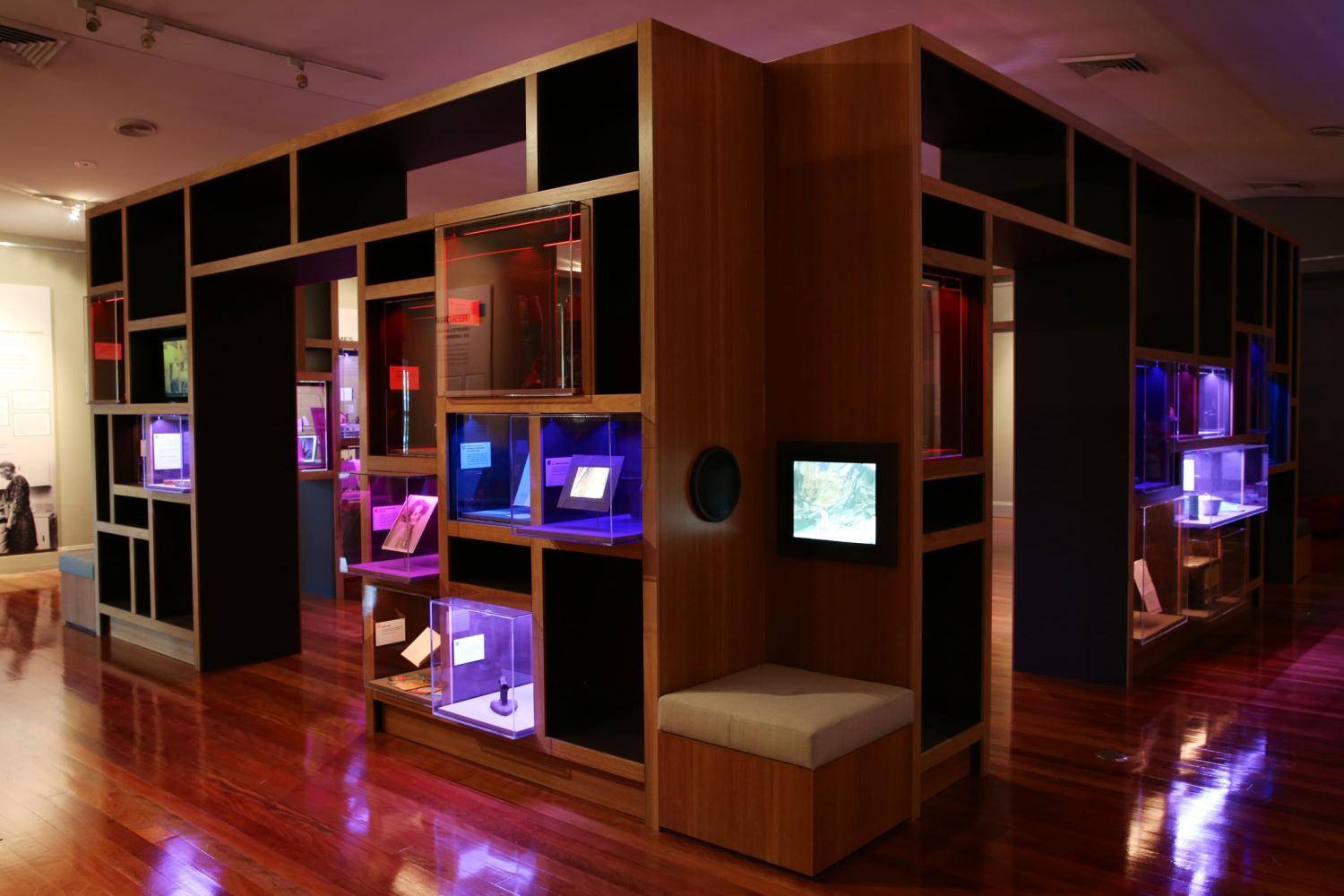 The themes of work, home, community, children, good times and hard times in Liverpool's history are explored via objects, images, text and sound. Thylacine's worked with artist/curator, Francesca Veronesi, to create a display that presented the diversity of the collection whilst also encouraging visitors to sort the diverse collection into themes through the use of interactive light as a framing device. The design features an interactive display of themes illustrated by special lighting, to allow the visitor to create their own experience.
Macquarie University Art Gallery
Sixties Explosion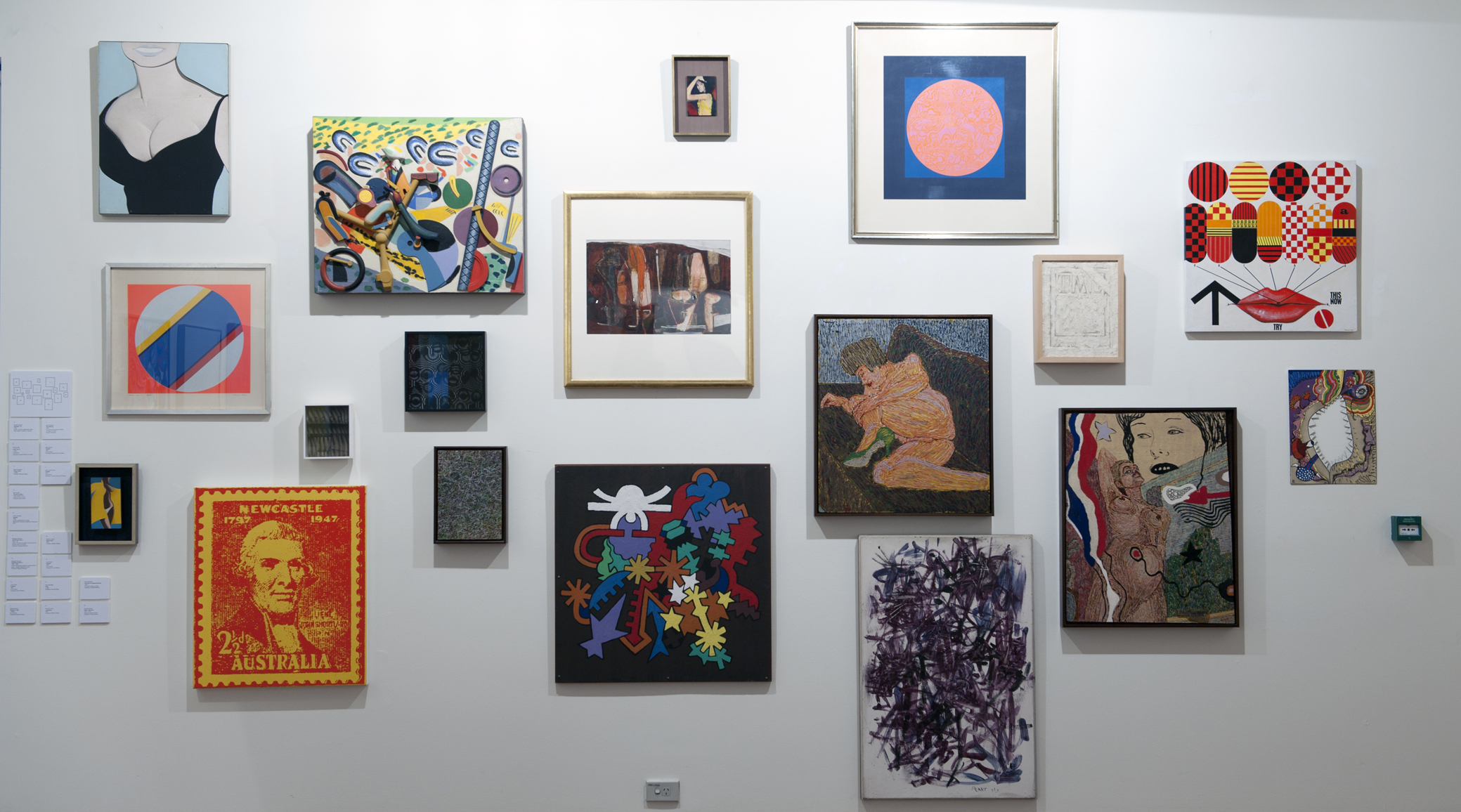 Emerging from the shackles of the post-war conservative government led by Menzies, Australia in the 1960s signalled a period of sweeping change and upheaval. The arrival of the counter-culture revolution upon Australian shores during the '60s turned art on its head, radicalised fashion and brought popular music to the fore through the import of internationalism. It was a time when the younger generation found a voice; at times united in dissent protesting against the Vietnam War and other times articulating their hopes in creating positive change for the future. The eclipse of the artist as hero and art as commodity interrogated the very nature of art itself where new concepts and approaches to art challenged prevailing ideas and norms.
Maitland Regional Gallery
Inspiring Artists: Recipients of the Pat Corrigan Artists' Grant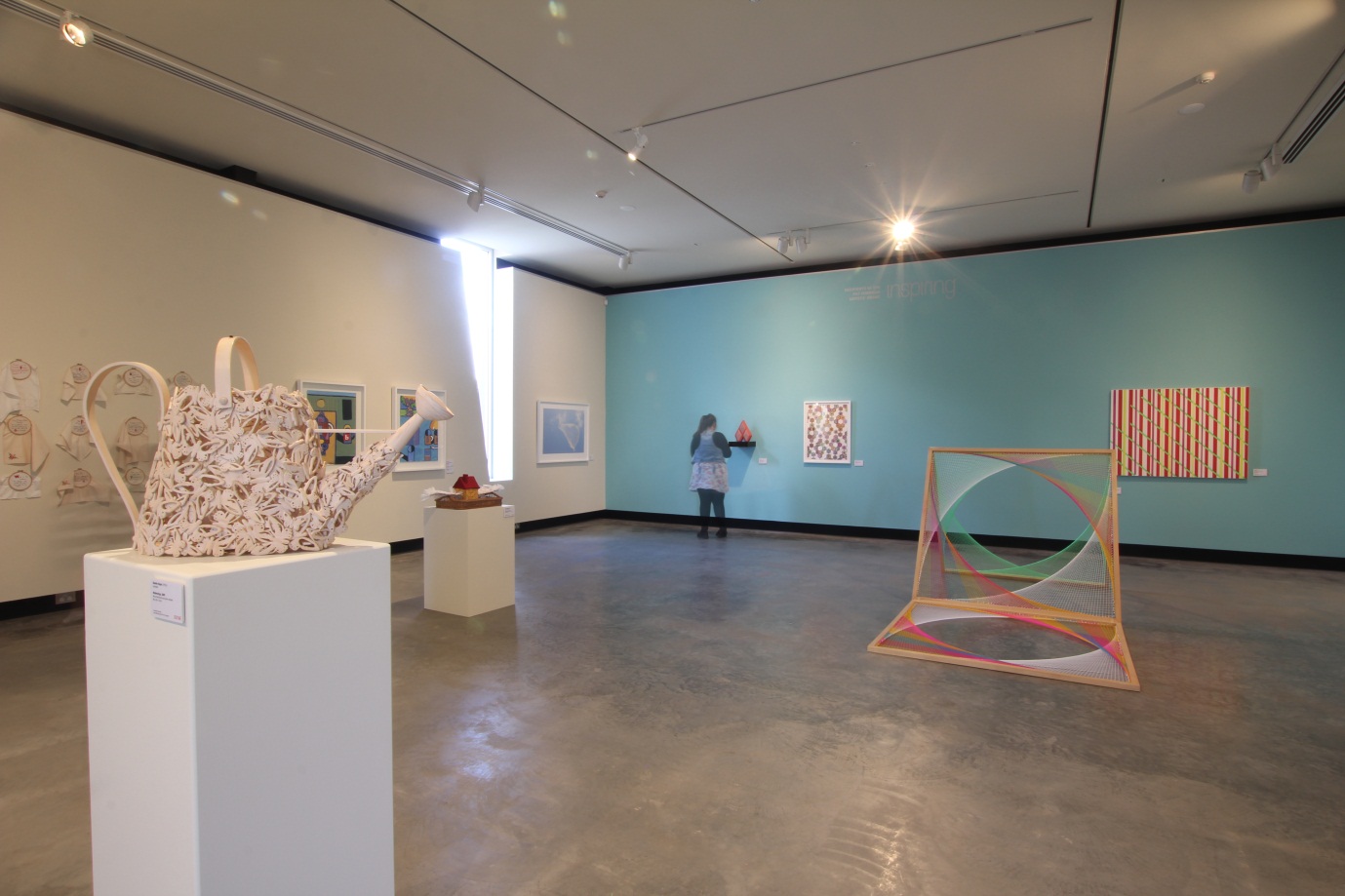 Inspiring Artists: Recipients of the Pat Corrigan Artists' Grant, curated by Cheryl Farrell, was a large exhibition comprising 32 artists and 43 artworks, both 2D and 3D, of various mediums. The selected artists had been recipients of the NAVA administered Pat Corrigan Artists' Grant between 1990 and 2004. The exhibition comprised recent work from 32 Australian artists from NSW, Queensland, Victoria, Tasmania and Germany. A 52 page, full colour, catalogue accompanied the exhibition. The catalogue highlighted each artist on their own page, with an image of their artwork.
Mosman Art Gallery
Bungaree: the First Australian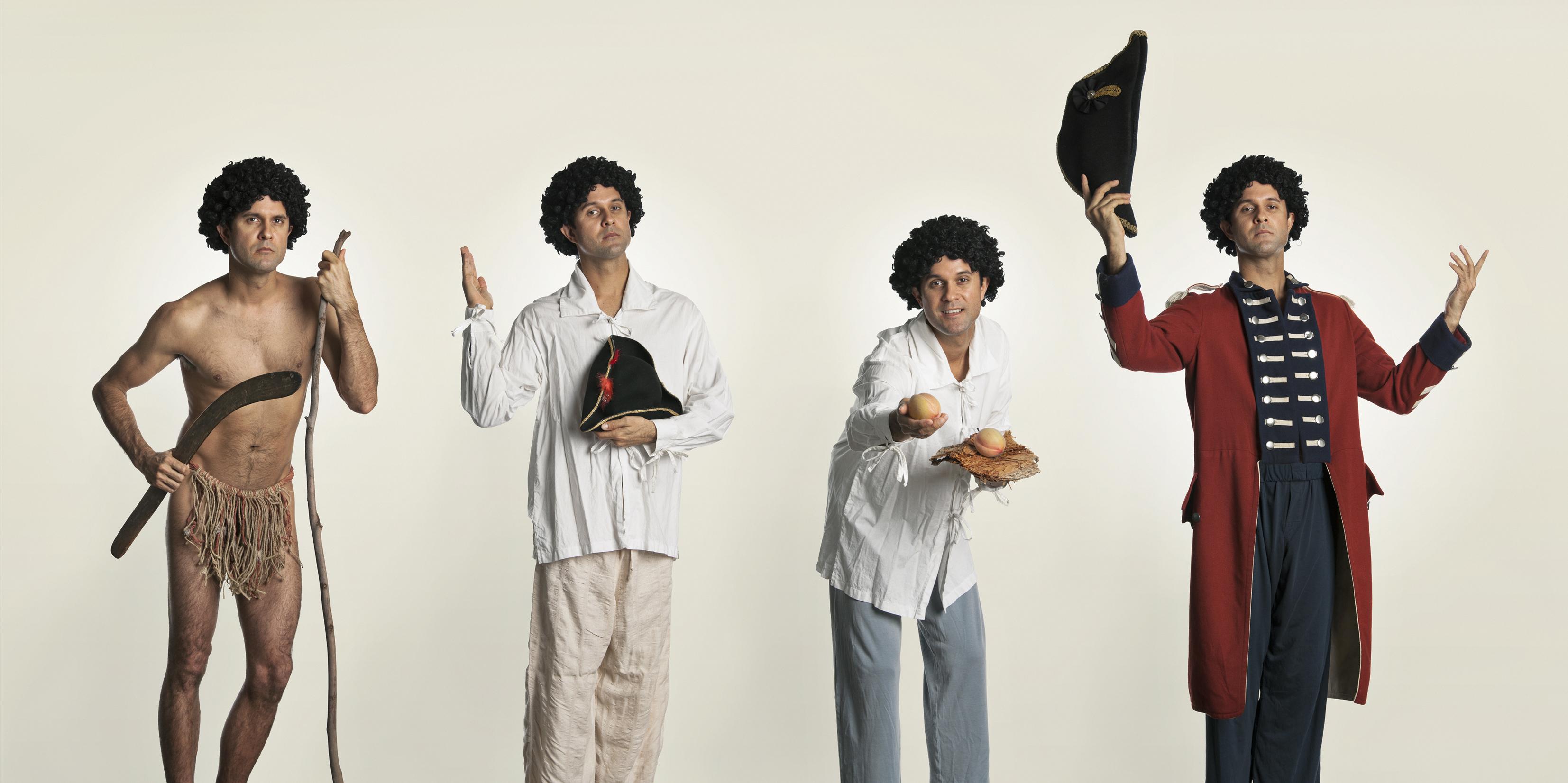 The most significant project staged by Mosman Art Gallery to date, Bungaree: the First Australian is an exhibition of commissioned artworks by sixteen emerging and established contemporary NSW Aboriginal artists. It was shown at Mosman Art Gallery (1 September – 25 November 2012), subsequently touring to Lake Macquarie Regional Gallery (8 February – 24 March 2013) and the Glasshouse Port Macquarie (25 May – 30 June 2013). Curated by renowned Aboriginal curator, Djon Mundine, the exhibiting artists created new works to acknowledge and critically re-interpret the story of Bungaree, known as the Chief of the Broken Bay Aborigines and a central figure in early Colonial Sydney.
Museum of the Riverina
From Barbed Wire to Boundary Fences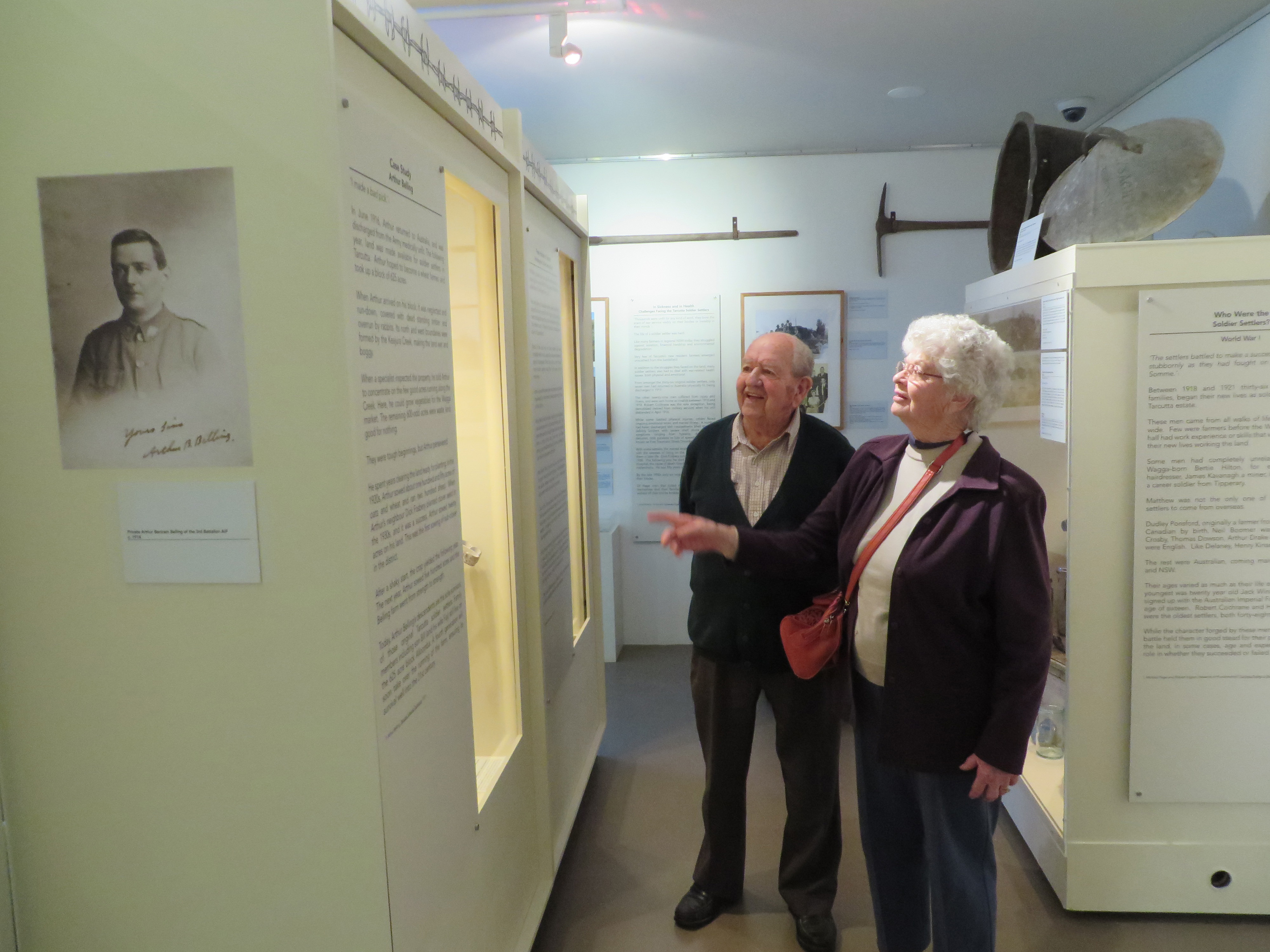 The Wagga District was home to a number of soldier settlement estates after both world wars. Two of the largest were Tarcutta and Wantabadgery. From Barbed Wire to Boundary Fences focuses on these estates, and the original soldier settlers who took up blocks on them, between 1917 – 1921 (Tarcutta) and 1947 – 1949 (Wantabadgery East and West). Through original artefacts and supplementary material including case studies, an interactive database and animated film, this exhibition presents the evocative and intensely personal stories of the ex-servicemen who exchanged the barbed wire of the battlefield for the boundary fences of a soldier settler's block.
Museum of the Riverina
Sauntering Emu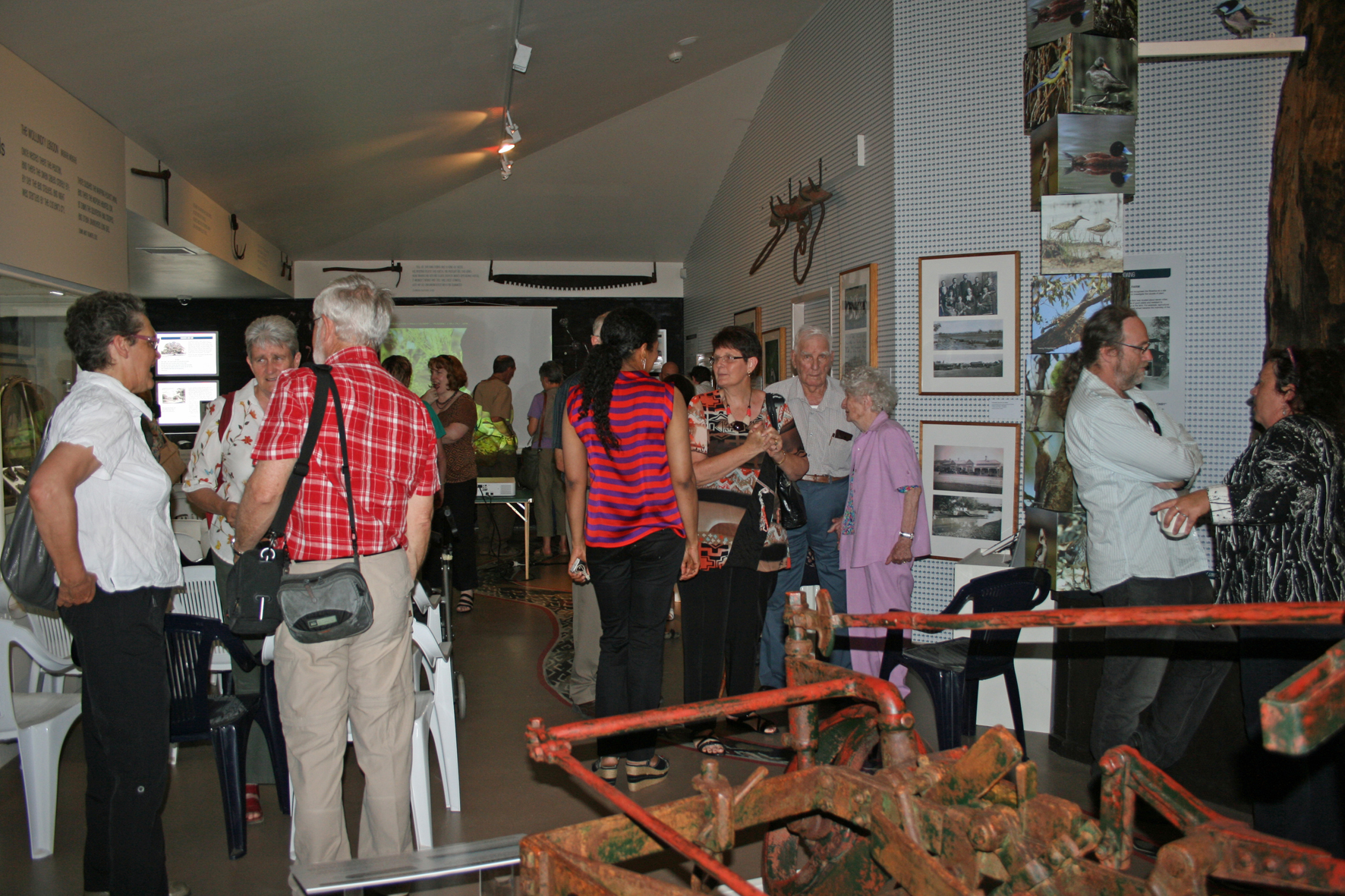 This exhibition features local birds, delightful birdsong, absorbing interviews, rare objects and the beautiful poetry of Australia's nationally acclaimed poet and writer, Dame Mary Gilmore. The title comes from Gilmore's poem, The Wollundry Lagoon, Wagga Wagga, about the birds that once inhabited the site. As a child, Gilmore lived in the Riverina at a time of enormous change to the ecology and Indigenous population of the area. She grew up with a deep understanding of how Wiradjuri people tended the land to maintain an abundance of birds. The Sauntering Emu tells this tale of change and challenge, survival and triumph.
Newcastle Museum
7seven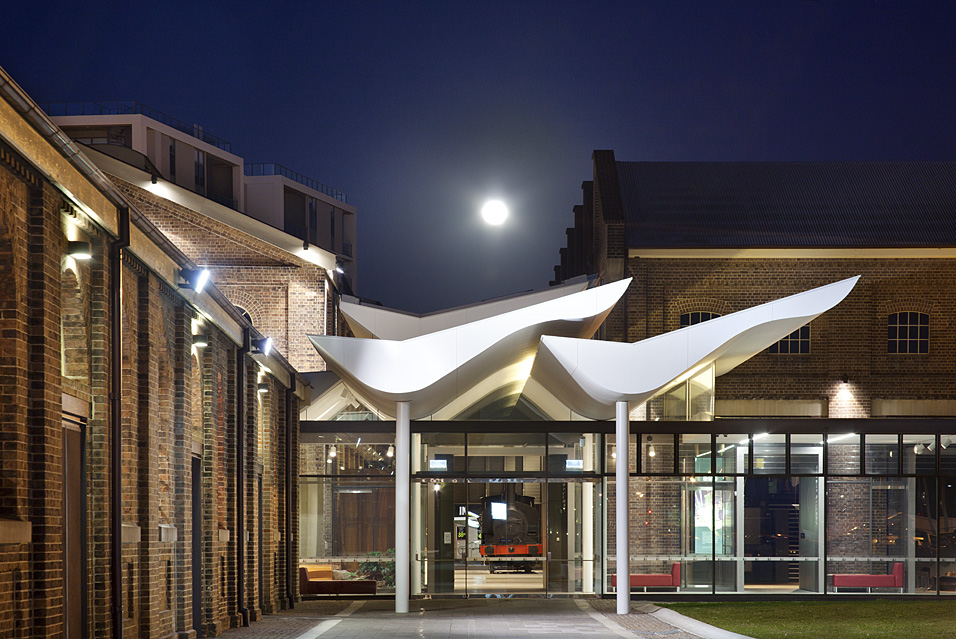 7seven aimed to visually examine Newcastle through the eyes and experiences of seven people between the ages of seven and 77. The project was part public program, part photography exhibition. It involved a local facilitator and multi-media artist working with seven Novocastrians over a two-week period to create a visually compelling photographic narrative. Each participant produced their own unique body of work that combined to tell a contemporary story of Newcastle. The project expanded permanent exhibition, A Newcastle Story, culminating in a photographic and multimedia exhibition that can be toured around other museums in the Hunter and beyond.
Nicholson Museum
The Lego Colosseum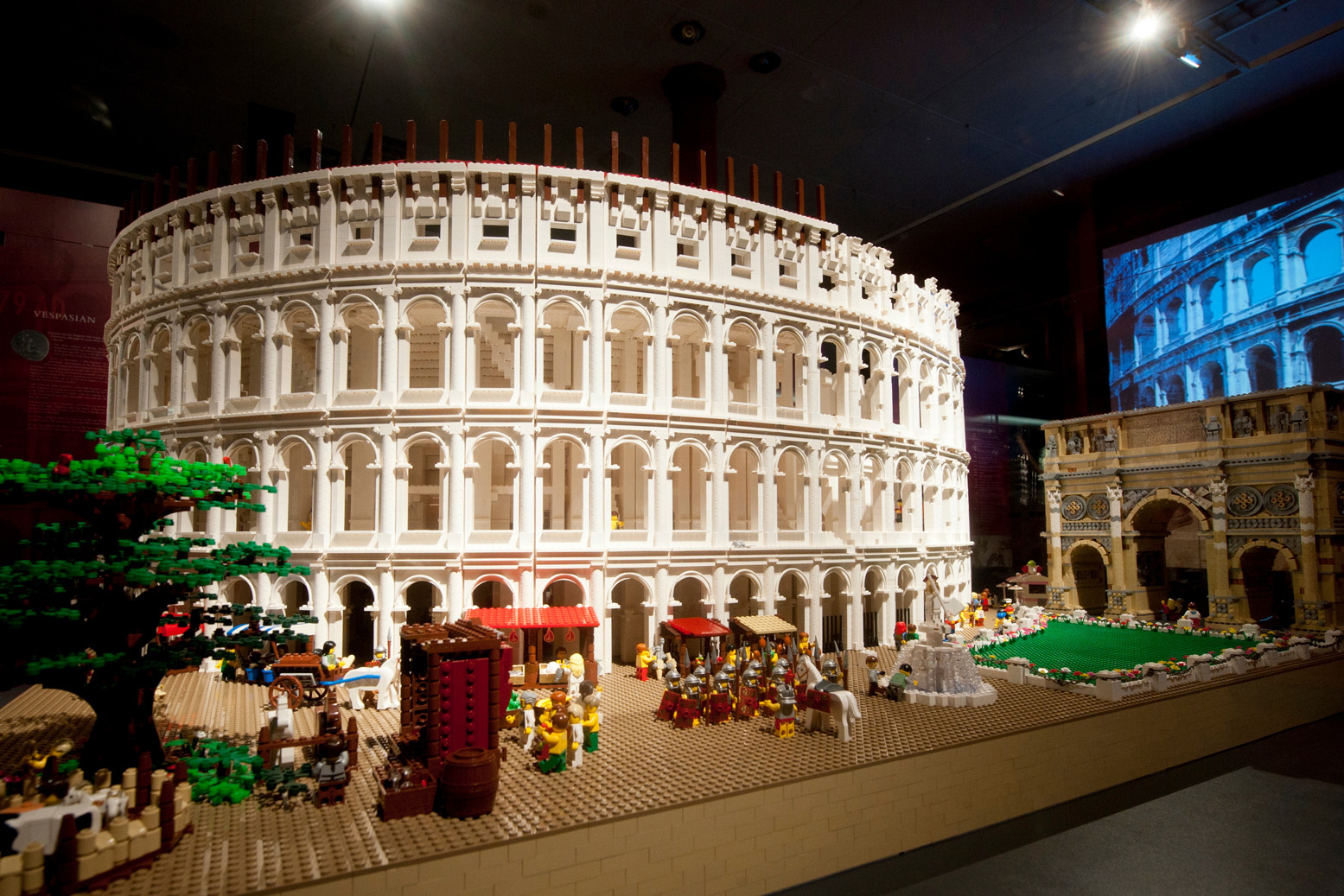 The Lego Colosseum exhibition opened in the Nicholson Museum in July 2012 and was on display for 10 months. The centrepiece of the exhibition was the largest model of the Colosseum ever built from Lego bricks, nearly 250,000 of them. It included original artefacts from the Nicholson's extensive collection; sculpture, pottery, bronzes, coins – demonstrating the daily lives of emperor to common Romans, at the time the Colosseum was in use. The display featured representations of original mosaics showing gladiatorial combat and a replica set of Roman armour worn by the guards in the Colosseum.
NSW Hall of Champions
Dive Into History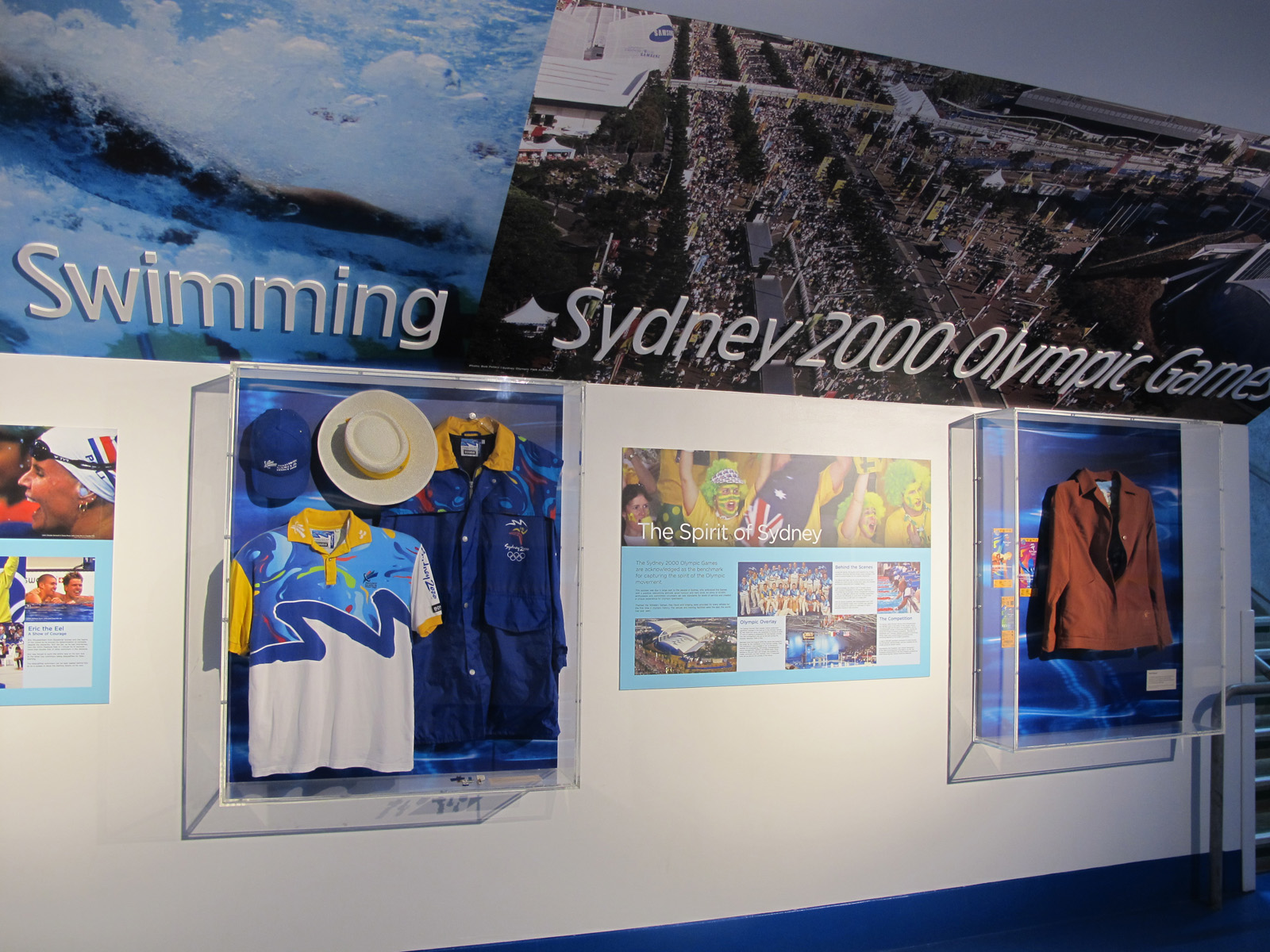 Dive Into History celebrates the diversity of events and people who make up the story of the Sydney Olympic Park Aquatic Centre. It encompasses the Sydney 2000 Olympic and Paralympic Games, world records, a tribute to past legends and present elite athletes. It also includes a timeline of the venue and a look at the architecture. Running the length of a 90 metre walkway, the exhibition includes objects from the Aquatic Centre's collection, costumes and other items from Olympic and Paralympic swimmers, divers and water polo players and from the Hall of Champions. Audio-visual displays and interactive elements are included.
Orange Regional Gallery
Orange Regional Gallery at Orange Health Service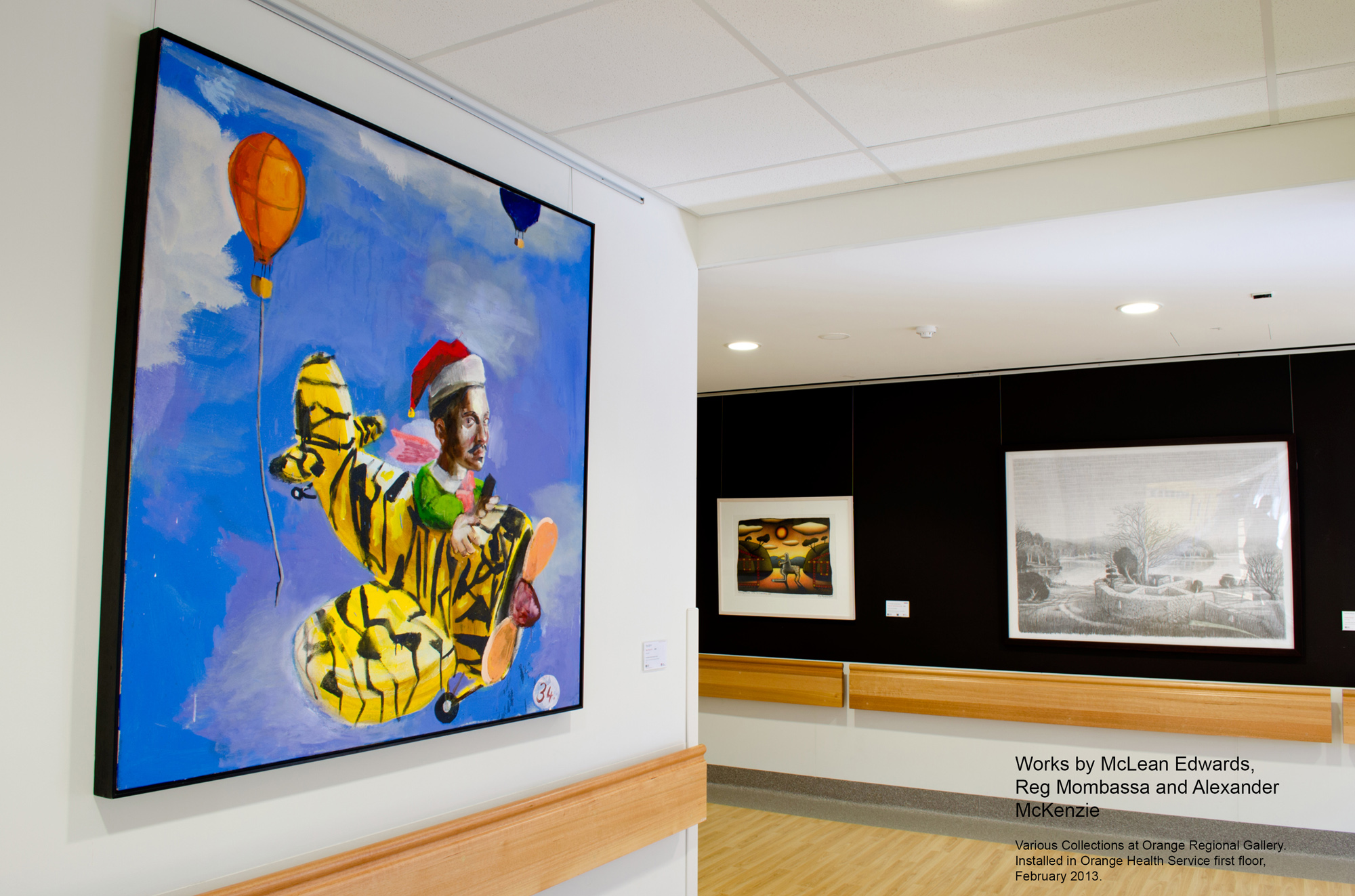 Orange Regional Gallery at Orange Health Service is an ongoing installation of over 200 artworks from the Gallery's permanent collection throughout the new general hospital and refurbished mental health facilities. The installation brings engaging and original works of Australian art to staff, patients and visitors. Access to the collection has increased significantly and clinical environments are being humanised and transformed. The installation is a result of a ground-breaking arts and health partnership between Orange Regional Gallery (ORG), Orange City Council, General Health, Mental Health and the community. The majority of the installation has taken place within the last 12 months.
Tweed River Art Gallery
It's all about the light: works by Margaret Olley from public collections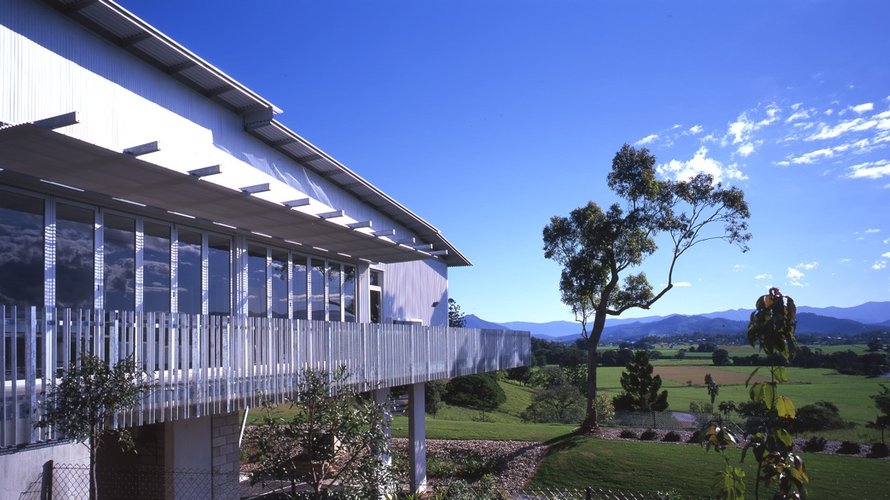 It's all about the light: works by Margaret Olley from public collections, was an exhibition of 47 major works, created between 1955 and 2008 by one of Australia's iconic artists. The exhibition was curated from public collections of national, state and regional galleries to showcase Olley's passion for the genres of still life and interiors. These stunning works were complemented by selected items from Olley's home, a film, a catalogue and education resource. This TRAG initiative was the centrepiece to a wide range of major fundraising events to support the Gallery's re-creation of Olley's home and studio in the MOAC.
Wagga Wagga Art Gallery
8 Artists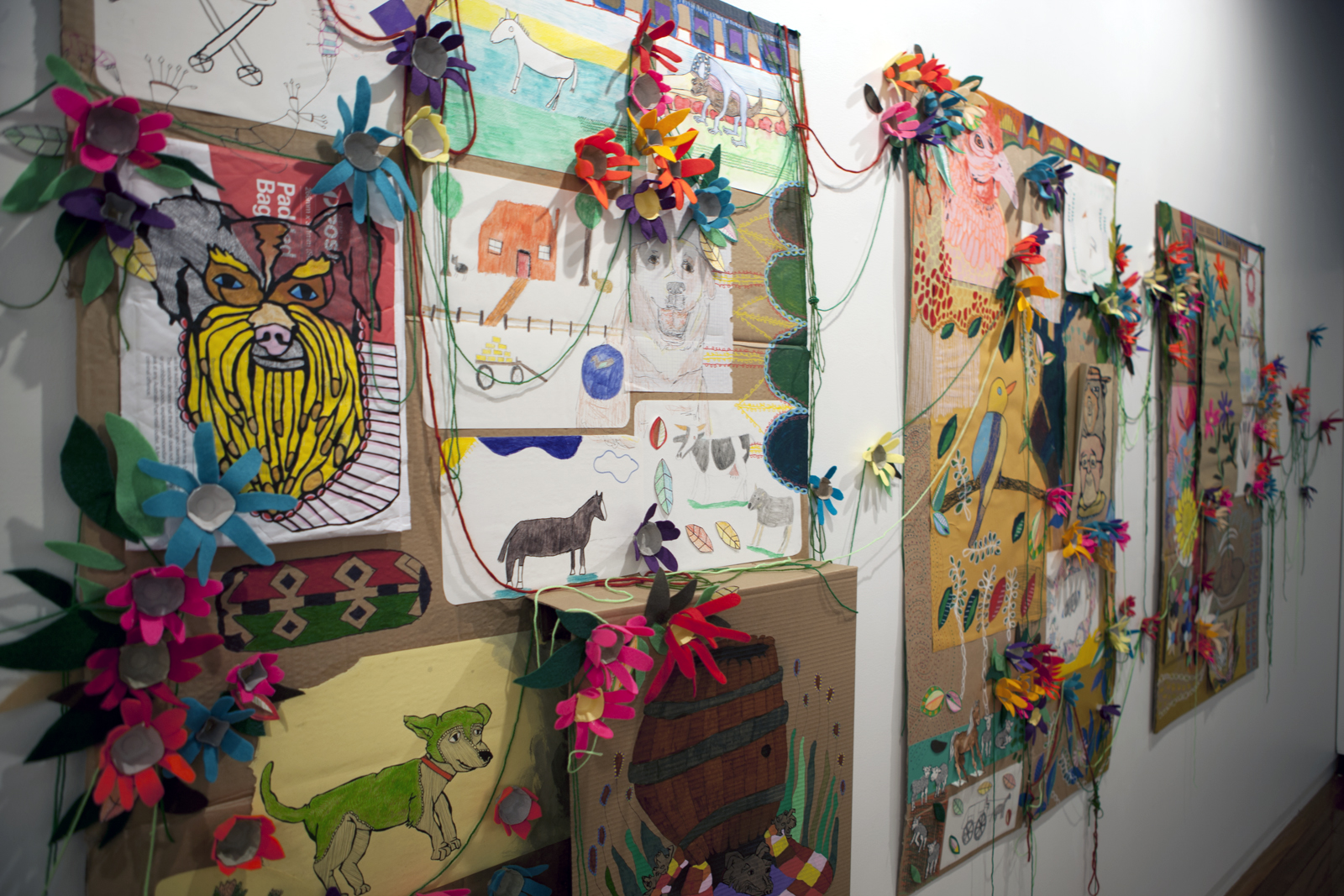 8 Artists, curated by Sarah McEwan from Eastern Riverina Arts, featured Riverina artists Wayne Emerson, Jeff McCann, Angela Coombs Matthews, Kellie Hulm, Vic McEwan, Scott Lea, Jacqui Myers and Julia Davis from the working in collaborative pairs. The exhibition was a culmination of a ten month engagement process designed to create meaningful collaboration and exchange between artists with and without intellectual disability. The final works included a video installation, digital prints, paintings, wall installations and mixed media. 8 Artists was launched on 17 May, and was open to the public from 18 May to 14 July.